If you are a genealogy geek like me then you garner a great deal of satisfaction and enjoyment from your work on your family history, family tree, and/or genealogy. As far as I am concerned, there are few thrills that match those I have gotten from working on my family history. Discovering ancestors, chipping away at a brick wall or two, connecting with newly discovered cousins, and seeing the excitement in the eyes of a family member when they begin to 'see the light' of how wonderful family history/genealogy can be.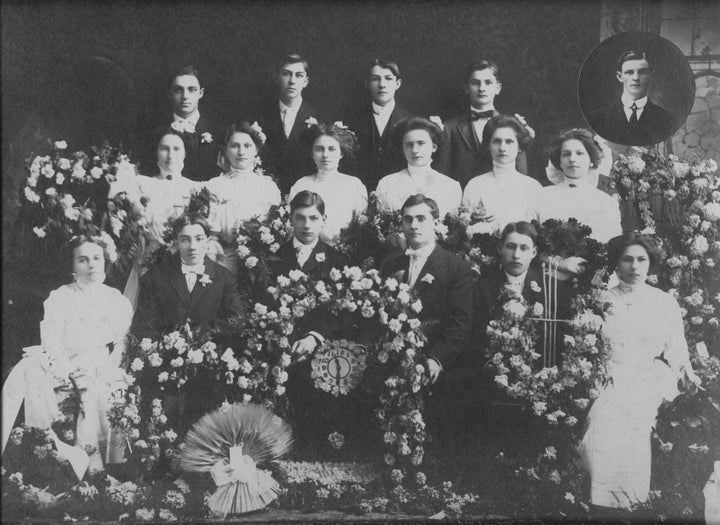 It was precisely this last item that got me to thinking. Just days before his past Thanksgiving (my all-time favorite holiday, but that is a different story for a different time) I was telling some stories to my grandchildren and daughter-in-law about some family lineage when all of sudden there it was! I saw the 'spark' in my grandson's and daughter-in-law's eyes as they began to ask more probing questions. It had come alive for them. Never one to let a good thing go, I immediately began to wonder how I could try and bring this same spark to the 24 extended family members who were about to join us for our Thanksgiving celebration and feast. I struck on an idea for a little game where each person would take a piece of paper and write down their 'best' Thanksgiving memory, story, or event', sign it, and fold it up. No one could take their plate for dinner without having filled out their 'form'. Then during our mandatory breather between dinner and dessert, I read each response aloud and the assembled group had to vote on which person they thought had written that one. While I was apprehensive at first, this turned into a fabulous event that everyone enjoyed and ended with the demand that I type up all the responses and provide a copy to each family member (something I had intended to do all along as I was going to put these answers on each person's family tree profile). It was a complete success and will now become part of our annual Thanksgiving traditions. Later that day, as I was falling into my usual self-induced food stupor, it dawned on me. Everyone liked my 'game' because it was participatory and each person made a difference. I began to think about possible ways I might transfer this to all my genealogy. It didn't take long before I realized that I was the same as these family members. I am most highly motivated when I am actively participating and making a difference, because of my efforts.
So here is my call: Get Active in your genealogy work beyond your tree! Make your mark that will be your own version of "Kilroy Was Here".
While I certainly continue to work on my own family tree, I now have a goal of investing half of my genealogy time in Active Genealogy projects with long-term impacts. Some are of a short duration, some are longer, but they are all what I call Active Genealogy and I love it! It is easy to get started. How about registering and going out to take a few photographs for Find A Grave? How about transcribing a document or two for one or more of the free resource sites out there such as the marvelous Cornwall Online Parish Clerks?
Sound good? I bet it does! Well, then you can take things to a whole new plane as I, and others, have and make it even more rewarding. Here are a few examples of how I have kicked it up a notch with my Active Genealogy:
• This past week, Onward To Our Past®, in partnership with KENAX Translation Services, completed a project that took well over a year and resulted in the first ever translation to English of a Czech-American book published in 1895 by the Czech author and newspaperman Hugo Chotek. Running well over 200 pages this book was, according to the publisher, the first historic accounting of any early Czech immigrant community in the United States. After much discussion with our team, we made the decision that inasmuch as this is precious history, we would not seek fees for access to it. Rather we would provide it to anyone who wants to learn from it free of charge.
• Again in a partnership, this time with the Friends of Lanteglos by Camelford and the local Lanteglos and Helston History Committee, I am actively involved in our program for cataloging, photographing, reclaiming, and the mapping/plotting of the parish churchyard of St. Julitta. This project will be the first known compilation of this information for the churchyard of this Grade I historic parish church. Already we have made some wonderful discoveries and while a challenging project, we are seeing some very encouraging 'returns' in terms of creating real excitement among many in the community.
• Working with the world-class palaeographer, Peter Foden, we are translating and transcribing some late 1500s and early 1600s probate documents, indentures, and wills to better understand the history of certain medieval areas of the UK and, as with the previously mentioned Czech project, are committed to providing what we discover and develop free for anyone else who has an interest or desire to study this time period and area.
• I have also been asked to sit on the Board of an organization that is affiliated with one of the major ethnic branches of my ancestry. They are intent on improving for the future and making some necessary changes to allow that to happen while they focus on protecting the past. This will require some significant time on my part, but then again when I think that a branch of my family tree goes back with this ethnicity to at least the 1500s it was impossible to say no. Not strictly genealogy, but if you can't see the intertwining of genealogy and history, then I dare say something is amiss.
• On a personal note, I have chosen to establish our family tree on the social networking site of MyHeritage.com. This allows all of the far-flung members of our family, no matter where in the world to be able to access our tree, participate, provide input, and communicate on all things family. This has exponentially increased the involvement of family members in our genealogy and made 'my' work 'our' work and our family history truly come to life.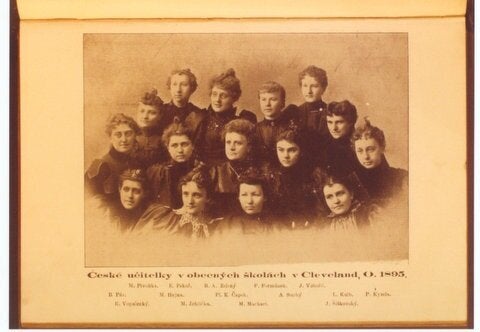 Becoming an adherent of Active Genealogy has made a wonderful, positive difference and impact in my life. It has made my family history work far more fulfilling and meaningful and I have found that Active Genealogy has added greatly to my enjoyment of genealogy and family history.
So, how about it? Are you ready to answer the call?