Genealogy Lessons Learned from Scott Phillips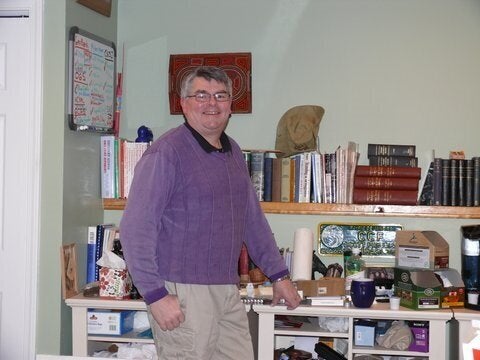 In the many years I have been pursuing my genealogy, ancestry, and family history as a genealogical historian I have been blessed to learn much. Much about family, history, people both living and dead, and how to be what I like to think is an effective genealogist. The following are a few of the lessons I've learned along the way:
•No matter what your reason is for pursuing your genealogy it is a valid one: There is neither a 'right' nor a 'wrong' reason for pursuing your genealogy and family history. Whatever your reason is, no matter what anyone else may try to tell you, it is JUST FINE! Keep the courage of your own convictions and do it why and how you wish.
•While you can't force anyone to love genealogy, always spend a bit of your time trying to imbue others with your passion: Just the other day my wonderful brother-in-law was cleaning out an old desk. In it he found some materials on family history. He kindly sent them on to me rather than the shredder. These materials contained three letters written some time ago by distant or previously unknown cousins seeking to connect and share family history. As I began to try and locate each, I discovered that all three have passed away. I can only hope they passed the torch to another family member.
•Always keep your ice and snow brush in your car: For years I always 'celebrated' the late spring day I could take my snow and ice brush/scraper out of my car's boot and store it in the garage. Now I keep it in my car at all times. I have discovered that this is the handiest all-in-one tool for doing gentle cleaning at churchyards during your genealogy outings.
•Never, ever abandon your old email address: Time and again I am astounded at how I get responses from posts I made years and years ago on genealogy message boards and with chat groups. Just two days ago I received a valuable response from a post that was 5 ½ years old. Good thing I have kept that old email address active.
•Be patient: Remember that while our passion for genealogy may have us moving at warp speed, not everyone else moves at that pace. Patience will result in far better outcomes for your family history than forcing others to move at your desired speed. Plus we never know what someone else might be dealing with in their life when we reach out to them. So be patient and kind.
•Be accepting: Along with acknowledging that other folks live life at their own pace, we also need to be accepting of all that we find in our search for our family history. Warts and all ... imperfections and flaws .... Lifestyles like ours and lifestyles that are radically different. As we seek our family history, truth must be our guiding light.
•Keep an open mind: Never assume and keep your mind open to any and all options. This goes for spelling, locations, migrations patterns, family unity or disunity, etc. Be open-minded about all those options that lay before you. Only then will you be most likely to find the truth and break down the brick walls.
•Go digital right away: Skip the paper and pencil. Go digital with your genealogy right away. It is much easier to start digital and stay there than to try and transfer from paper later.
Related