There it was. While I was reading through The Week when I happened to read an article titled "7 surprising things that will make you healthier". While the entire article was interesting, it was really item #7 that captured my full attention. You see the seventh 'thing' that will make you happier is this:
"Nostalgia can ward off loneliness and anxiety. Though often triggered by isolation and challenging life changes, it offers relief by bringing to mind "cherished experiences that assure us we are valued people who have meaningful lives," says psychologist Clay Routledge of North Dakota State University. Such reminiscences are remarkably similar across cultures, centering on being with friends at weddings, holidays, and other special moments. The ability to call up a fond memory to maintain physiological comfort may even be an evolutionary adaptation."
Almost immediately this made me think about my passion for genealogy. Just a few hours earlier I had been sitting at my desk writing my weekly Family Update, which is the genealogy newsletter I send out weekly to our extended family, and in it I had finished up with a request for family members to add even more stories, photos, and memories because these are what I believe truly make what I call 'the tapestry of our family history' fuller and richer.
The more I thought about those final words, about making our family history fuller and richer the more I wanted to investigate this notion of nostalgia being good for us. The question occurred to me, could it be that nostalgia is the key to why we LOVE genealogy so much?
The Merriam-Webster Dictionary defines nostalgia as "pleasure and sadness that is caused by remembering something from the past and wishing that you could experience it again." I was a bit confused over how something defined as both 'pleasure and sadness' could be good for us, so I investigated further. It seems that the term 'nostalgia' was coined by a Swiss physician sometime in the 17th century to define a 'sickness' that was observed in Swiss mercenaries fighting in wars away from their homes and thought by some experts of the time to be unique to the Swiss and, believe it or not, was caused by the cacophony of cowbells. Later nostalgia even came to be viewed as a mental disorder. Needless to say, science has progressed a whole lot from these views.
First I wanted to find out more about who the psychologist in the article was. Quickly I discovered that Clay Routledge is actually Dr. Routledge, an associate professor of psychology, operates the "Experimental Existential Social Psychology Lab", and has spent years studying nostalgia with several of his colleagues not only at North Dakota State University (NDSU) but also world wide with others such as Dr. Constantine Sedikides at the University of Southampton in the United Kingdom. It seems that Dr. Routledge has also written extensively on nostalgia as well as about other aspects of living meaningful lives all from a scientific aspect. He writes a blog for Psychology Today and is in the process of writing a brand new book on the psychology of nostalgia. It certainly seems from all this that Dr. Routledge is an expert in his field.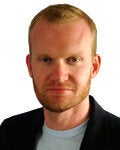 As I read many of the multiple articles written by and about Dr. Routledge, the more I found myself nodding my head in agreement with his findings and views on nostalgia. Key among them, to me, was this statement by Dr. Routledge:
"Nostalgia activates a number of positive states. Specifically, nostalgia increases positive mood, self-esteem., feelings of social connectedness, and perceptions of meaning in life."
"Nostalgia is a healthy emotion that promotes well-being and helps people cope with vulnerabilities and insecurities. Nostalgia is not about living in the past, it is utilizing the past to help with struggles in the present. Nostalgia doesn't keep people from looking ahead and planning for the future - it helps give them the strength to move forward."
The more I read the more I see real connections between genealogy/working on our family history/ancestry and the psychological benefits of the nostalgia it might trigger!
It seems to me as though Dr. Routledge and genealogy, family history, and ancestry work just might be a future research partnership made in heaven!