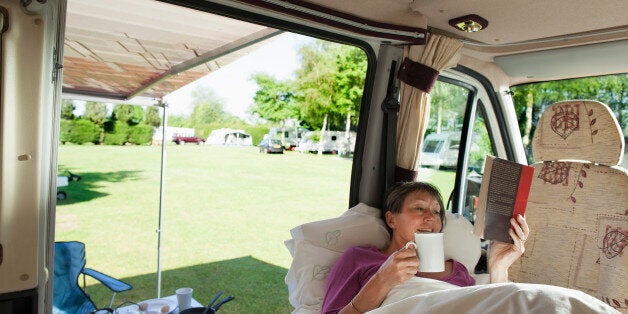 Fancy an exhilarating holiday but Santorini is just a tad out of your budget? Tenerife not really to your taste, but you still crave fun and adventure? If so, then 2016 may be the perfect time for you to take a lauded staycation. No doubt, as every beach craving Brit would, you still have your concerns over what the UK can offer so I've picked out my top 7 reasons why you should take a UK staycation with the kids in 2016.
Ok it's an obvious one, but it should be noted none the less. Taking a staycation can be the ideal way to save money for a bigger, more expensive holiday in the future and still have a whole lot of fun. Plus, when you've slaved away all year earning the precious pounds for your dear holiday, it would be nice to have more than just one week away.
After the flights, the transfers, the possible jet lag and the general adjusting to life out of a suitcase, a week abroad can seem like just a few hours. If you are short on holiday days this year then consider a staycation. Your destination will most likely be no more than a few hours away, you can pick your own departure time and the best bit; no jet lag!
3. Luxury at No Extra Cost
Forget the punctured blow up bed, the rusty old caravan or the capsizing tent; a 2016 staycation is luxury at no extra cost. With more modern conveniences than you will find in most 5 star hotels, these staycation resorts allow you to enjoy an element of the outdoors while relaxing with a few home comforts. And if the whole cooking for four with one microwave is playing on your mind, you can even find dedicated cookbooks full of delicious tried and tested recipes just for caravanners; what's not to love?
Extortionate exchange rates. Four hour flights with all the hum drum airport hassle beforehand. Roll of the dice hotel bookings. Why put yourself through it all? Wake up one Monday morning, drive a few hours to your favourite staycation destination and enjoy a week of fun and adventure without all the pre-holiday anxieties.
5. Lower Carbon Footprint
If the thought of melting polar ice caps and rising sea levels is creating a dilemma with your conscience then a staycation may be the perfect holiday for you. Even if it is just for one year, driving to your holiday destination - as opposed to flying - lowers your carbon footprint by an incredible amount.
6. Fun for the Whole Family
The great thing about taking a holiday in the UK is the great variety of activities and destinations available. Every kid has a different personality and if little Joe doesn't enjoy water-parks and has no interest in kids clubs, then a week in Cyprus is going to get... boring. From theatres to museums and everything in between, the UK has it all right on your doorstep. If you're struggling for inspiration check out this handy ebook chock full of ideas to get you started.
Speaking of activities a staycation doesn't have to mean quad biking over dales or camping in the Lake District. If all you fancy is three days of Netflix in your cosy seaside cottage then go for it, the beauty of a staycation is that you make all the rules!
Related