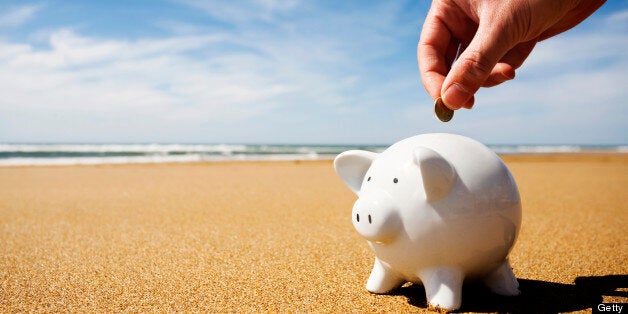 Cheaper doesn't always mean better value, but there are certain areas of your life where a fairly rudimentary change in attitude could save you money. Often, it's just a refusal to pick up new consumer habits that prevents us from paying less. So when free broadband, free computer software and cheaper, better music festivals come along, we're only constrained by routine. Here are seven things you can get cheaper than you think.
Musical Festivals
Bestival tickets have gone up by 124 percent since its launch in 2004. The price of a ticket to Glastonbury has increased 95 percent, from £105 to £205 since 2003.
Get more festival for your money and guarantee yourself some decent weather by heading out to mainland Europe. Holland, Spain and Croatia all have festivals to rival our own in terms of line-up, but without the hefty ticket prices.
The pick of the bunch would have to be Soundwave, on Croatia's Dalmatian coast (18th-22nd July). Early bird tickets for 2013 were just £77 for the entire three day event. If you've got your heart set on a UK festival, at least make sure you only pay face value, even if buying second-hand. Twickets is a Twitter-based aggregator that only deals in spares at face value or less.
Pet Insurance
The pet insurance industry is sort of banking on you being all sentimental about your dog, rather than the ruthless pragmatist you should be when purchasing a financial product. They sell pet insurance the same way Pedigree sell dog food, by making you feel guilty for not "buying the best."
For cheaper pet insurance, microchipping your pet can bring the average monthly pet insurance premium of £25 down to size. It's also worth removing any unnecessary cover from your policy. For example, public liability cover might not be worth bothering with if you've got a housebound elderly Chihuahua.
Mobile Broadband
Ad-supported mobile broadband lets you get online for free in return for watching adverts. You build up data credits with every ad you watch. It's a new model for the mobile broadband sector, but companies like Samba Mobile are slowly making a name for themselves as a viable alternative to paying actual money for Internet on the go, either via a dongle or SIM. But if you're the sort of person that whines impatiently during the Youtube pre-roll ads, you might just want to stick with your regular mobile phone deal.
Car Repairs
If you tend to favour main dealers over small independent garages, you might be paying up to £40 more than you should for every hour of labour. If you're worried about the quality of service you'll get, don't be. Trust my Garage has just launched an accreditation scheme for independent garages. It's also worth noting that manufacturers can no longer void a warranty just because you used an independent garage.
Gym Memberships
In 2011, Which? reported that we each waste almost £500 a year on unused gym memberships. Don't kid yourself with the old "If I pay for a membership, I'll definitely use it more" line either. Just pay for what you use by going to a non-contract gym. They're popping up everywhere.
Word Processing Software
Next time you buy a PC, don't assume you need to pay Microsoft in order to update your CV or knock up a slideshow presentation. Google Docs, Open Office, Calligra and plenty of others all compete with Office in terms of functionality and are free.
Online Shopping
You might think you know the cheapest fashion websites or the best online tech retailer. And yes, Style Compare and ASOS do deliver a fashionable bargain, but if you're prepared to wait 48 hours, you could guarantee yourself the cheapest price on almost anything. Copy the link to what you want to buy into the Flubit website and they'll use their network of contacts, a little bartering power and a touch of charm to get you a better offer. We tried it for a review on Watch my Wallet, the money saving website for whom I write and we saved £7.20 on a £65 pair of boots.