The amazing thing about Fashion Week is how it it happens roughly every six months and yet it has this magical ability to create the excitement and anticipation of an event held, maybe, every two years. Especially with the cold gloomy weather we've had in London, a little champagne, music and to-lust-after fashion can go a long way toward lifting the spirits.
Fashion Week opened with sunshine on 15 February in London. The usual preening about outside of Somerset house for the benefit of bloggers/street style journalists continued (I actually saw someone seeming to resemble - intentionally - a clown)
The first show of the day was Zoe Jordan. With a bit of champagne on hand and a full house, you would never have believed it was 10 a.m. I'm a fan of Zoe Jordan's classic lines and cool girl aesthetic. My favourites were the hip ankle boots with bright colours peeking out from the heels, the long skirts and overall very easy but sexy knits and leggings.
Few things to look for this season: neon lives! yes, bright neon colours look fantastic with your traditional Autumn colours so look for that to be a sustainable trend; cool, comfortable insouciance, with peeks of shoulder and leg; and finally long skirts and patterns.
With technology ensuring a quick turnaround online of the designer's shows at Fashion Week, it's easier for the general consumer to dissect what will be popular at year's end and decide how to invest now. No longer just entertainment, it helps you decide if buying the long skirt for Spring, for instance, has staying power through the year.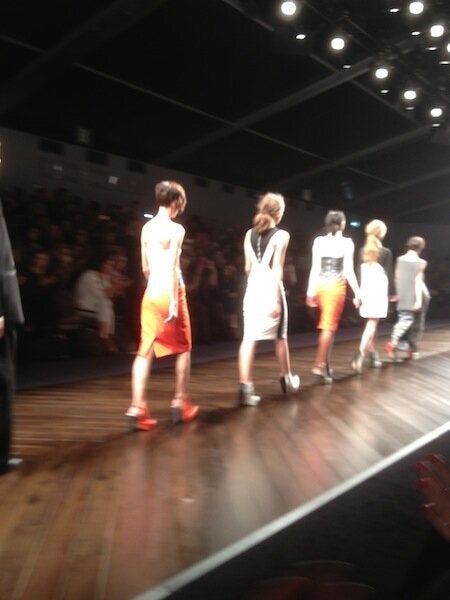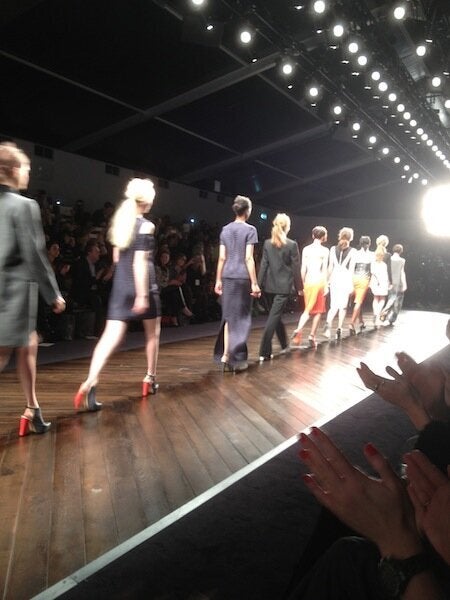 Related