As the tour of Fashion Weeks around the globe continues until Autumn, it's easy to marvel at how trends are cooked up and served with such regularity. It's also amazing at how such simplicity delights us over again. I mean who doesn't like black & white...together. Even better white court shoes...wait; didn't I wear them in 1988? What a good idea! Well that's just it isn't it? The trends themselves can be quite simple; not necessarily new. Someone at some point had an idea and it cycles back now and again with a twist. And we love it.
I was reminded of this when walking past Selfridges last week. I saw a slick display of a banana top...complete with a big banana with the Chloé brand on the fruit (the picture below will surely make more sense than my description). My first thought was 'clever' and the second was 'I think I have that top'. Well I don't have the top, but I do remember that fashion genius Bay Garnett (who I've worked with over the years) showed me a Vogue shoot she styled a decade ago and that she was quite proud of...Kate Moss in a banana top. She found the top in a thrift shop and the result was slick. So slick, in fact, that Chloé was inspired to use the styling in an advertisement.
The truth is there are a handful of creative artists that truly can see style and potential in the smallest things. Bay is one of the finest examples (a breeze through past issues of her cult magazine Cheap Date says it all). But there are countless others from rising street style stars and bloggers to those slightly more 'eccentric' (anyone who has seen 'Grey Gardens' understands that the genius co-opted by brands can even start with madness).
After Bay's shoot for Vogue in 2003, a trend was born and the infamous top appeared again and again, landing in my view on a walk down Oxford Street in 2013.
The lesson here is a simple one...marvel as you might at this year's hot trends, but hold on to those white court shoes as two decades on what is old will be new again.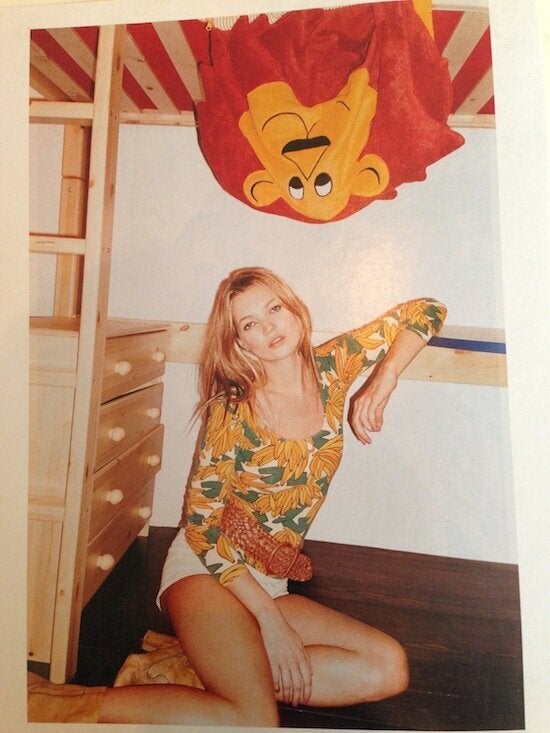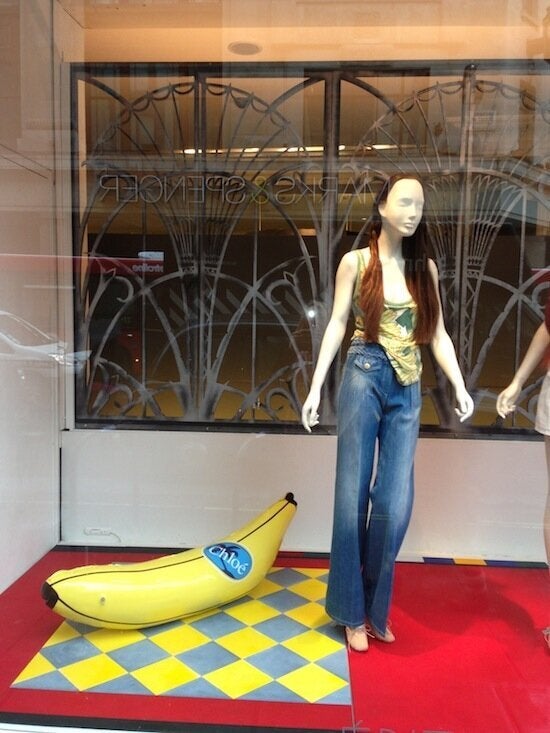 Popular in the Community