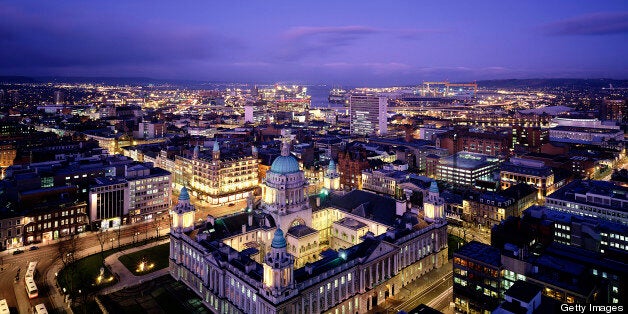 Belfast. The capital of Northern Ireland. Indeed, a home from home some may say. Intrigued, admittedly, by the rumoured mass drinking culture within this renowned city, I visited last week, duty free alcohol in one hand and a 'wee' Irish phrase book in the other. Fully expecting a rowdy, liver-splitting weekend, I was more than surprised to discover Northern Ireland to be severely underrated for its scenic beauty, as well as its obvious love of sheep.
The area where I placed my lodgings was a small, neighbourly town just outside of Belfast within easy driving distance to the city and the North coast. Immediately, I was taken aback by the friendly nature of the Irish folk. From the minute I walked through this small town to the very end of my trip, I must have been benignly smiled at well over a hundred times. The Irish think nothing of a sociable smile or a casual nod of recognition to complete strangers, a stark contrast in comparison to the aloof London avoid-eye-contact-at-all-costs culture.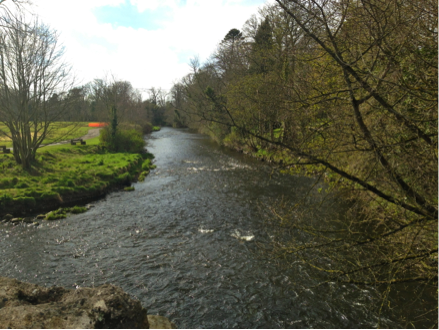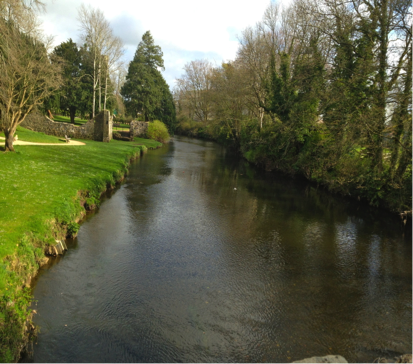 On initial appearances, Belfast is like any other capital city in the world, large, bustling and never sleeping. However, how many cities in the world can state that they built the world's most famous cruise ship to date? Unfortunately, it sunk but that's hardly the point. It's worth noting that Belfast is also the home to the most rich and beautiful Irish accents in the whole of Ireland. In fact, after leaving, I came to the conclusion that every person looks twice as attractive if they have an Irish accent.
True to form, Belfast contains row after row of pubs and bars, the average pint amounting to the bargain price of £2.40. However, first thing that you should know about drinking in Northern Ireland is that the stout Guinness, locally known as 'Gat', is considered Ireland's national treasure, like vodka is to Russia. It is treated as a delicacy to be drunk with all the appreciation of a good cuppa to the Brits. Personally, I hate Guinness. Not one to be defeated however, I did finish an entire pint of the creamy stout. A recommended must when in Ireland, even if it is just for namesake.
Each pub in Belfast held true to its own individual style and layout. A traditional Irish pub playing folk music was neighbour to a funky, fashionable bar which contained an outdoor courtyard that was fitted with roaring fires, fairy lights, picnic tables, numerous candles and a cocktail bar, an obvious necessity.
The following morning, up, dressed and somewhat hungover, I proceeded to the infamous Irish North coast. Driving down winding country roads, over small stone bridges sheltering intricately woven streams, I began to fully appreciate the surrounding picturesque landscapes. Despite wondering whether the sheep population was, in fact, larger than Northern Ireland's human population, I couldn't help but appreciate the panoramic, mural scenery. Masses of well-kept farmland and flower fields were surrounded by grassy hills that stretched as far as the eye could see. By the time I reached the North coast, I was certain I would discover yet more legendary works of Mother Nature.
First stop was the National Trust site Carrick-A-Rede. This site sports a short, but no less terrifying, thirty-metre high rope bridge that connects the mainland to a small rocky island over the North Atlantic Ocean. Naturally, island coasts attract higher wind speeds than the majority of the rest of the country: Carrick-A-Rede is no exception. Walking across the eerily swaying bridge was one of the highlights of my trip. Once reaching the small, rocky island and overlooking its steep cliffs, I looked out over the clear blue ocean feeling utterly at peace, hangover no where in sight. The panoramic views of both the clear turquoise ocean and the greenness of the mainland are enough to take your breath away.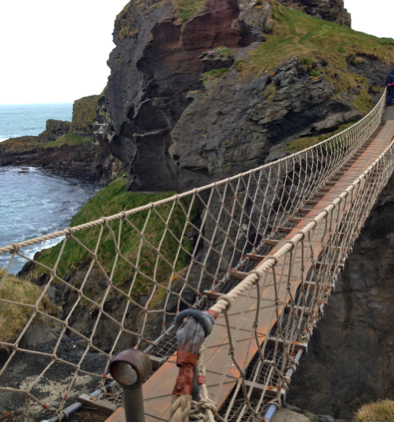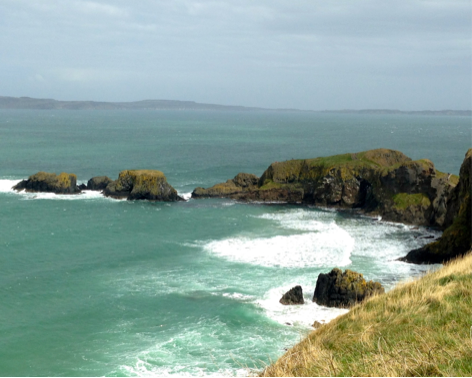 The Giants Causeway is a mere twenty-minute drive from Carrick-A-Rede and definitely worth a visit. Steeped in legend and geological mystery, the Causeway is the perfect place for peaceful reflection. Situated along the North coast and almost engulfed by the Atlantic's ferocious waves, the Causeway resembles a pathway created by a vast number of oddly shaped stones that fit together in a peculiar way. Maybe it was the stories of the legends which were being told by fellow tourists all around me but the Causeway had a most definite magical feel, if nothing but making you appreciate the power of nature.
Whether you travel to Northern Ireland for its drinking, beauty or magic, this magnificent part of the world can cater for your needs. On leaving, you will already be planning your next trip, buying extra layers in preparation and asking for 'a pint of Gat'.
Related