As someone (well) over 30, I find I prefer to take beauty trends with a grain or two of salt. My skin isn't perfect, my budget isn't infinite, and I actually have to go to work wearing this stuff. I also can't take every recommendation the beauty blog-o-sphere provides because I will only use products from brands that don't test on animals. So, since it takes a bit of legwork, maybe it will save you some time if I share some ways I've found of interpreting recent beauty trends that work for me.
In 2015 we added 'strobing' to our beauty vocabulary. Or, at least, that's when I learned about it. All reports suggest that strobing should be listed in your beauty thesaurus under highlighting, the strategic placement of light to the high points of the face.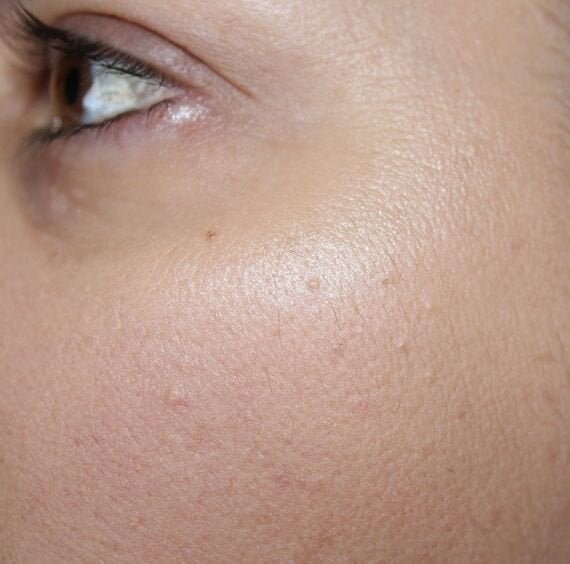 For 2016, it appears that an all-over glow is the way to go. Luckily, there are some ways to achieve this effect without having a dab hand with the highlighter brush. There are some lovely base products that give a luminous finish, oftentimes in the BB and CC cream family. I also feel fairly certain that we'll be presented with a flurry of new options this spring. That said, I think there are other ways to get some glow without having to rush out to your local beauty counter. One strategy is to mix a bit of cream or liquid highlighter into whichever is your foundation of the day. I'm almost positive that I learned this from the lovely Lisa Eldridge. You get that luminosity without having to sacrifice the coverage or color-match you already have from your foundation. Another way to go is to layer your illumination either under your foundation with a primer that has a quite hydrating, luminizing finish or to go with a setting spray that adds a bit of illumination as a finishing touch. Either way, you get the glow, but you also get the added advantage of makeup that lasts a bit longer than it might otherwise.
Next up, blue eye shadow. Yes, you read that right, and yes, I know what you're thinking. The 1960s (or, heaven forfend, the 1980s) are calling and they want their shadow back. While you'll not spot me sporting the fluorescent and electric blues, I do think we have options that can be both subtle and sophisticated. In a word, navy. For a dramatic take, I think a navy smoky eye is a stunning alternative to black or brown. If that's a bit much on the time or intensity front, skip the shadow and stick with a touch of blue liner.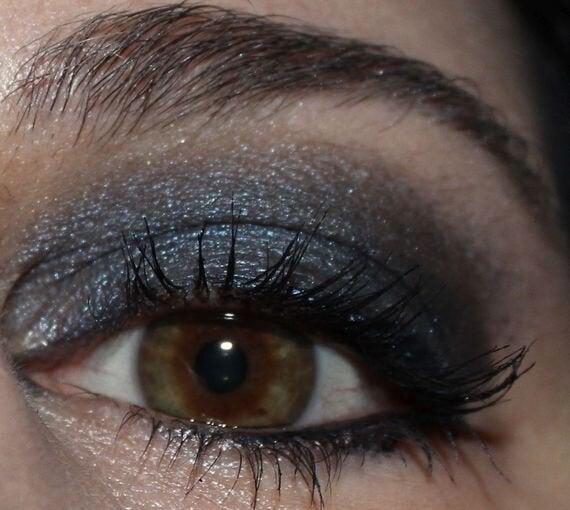 Another eye trend, which I couldn't be happier about, is the return of glitter. I am a firm believer that we over 30s are quite capable of sporting some sparkle!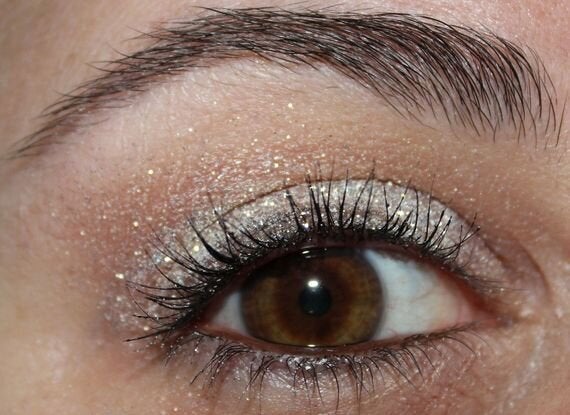 Similarly to her cousin the smoky eye, the glitter eye can be a bit much on the time and effort front. If you're looking for a way to achieve this look without the mess, a great way to go is cream shadows that have a bit of gloss or shine in them. Less work for you, and more work-appropriate.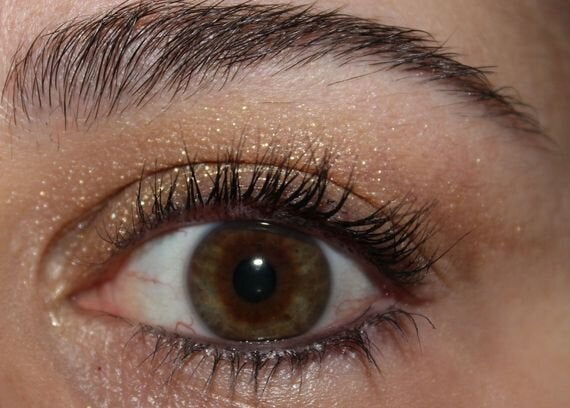 As a gal who came of age in the 1990s, I am pleased to report that the dark, vampy lip does not seem to be going anywhere. But, another trend that seems to be coming our way this year is for a slightly brighter lip look. The cherry/apple red lip.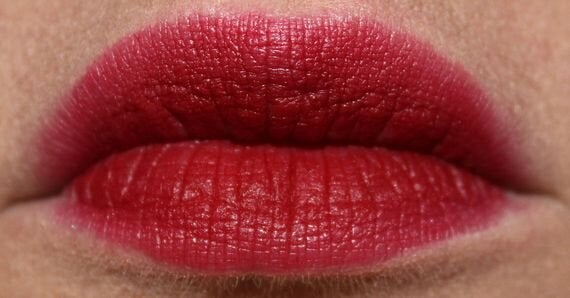 It is my personal belief that there are few things more classic and chic than a red lip. However, there's no avoiding the fact that if you're going for the full effect, you need to invest some serious time perfecting your lip line. If you only have time for a quick swipe, finding a tinted lip balm will be the best thing you've done for your beauty routine all week ;)
Well, I hope this has been helpful! Let me know if you'll be trying any of these trends.
For more info, check out the original posts, volumes 1 and 2 of my cruelty-free takes on 2016 beauty trends, on beautyforgood.net.
Popular in the Community