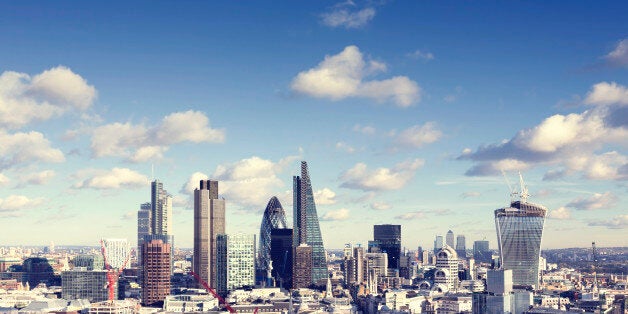 London is world-famous for being a financial capital, a cultural capital and a political capital. But it's also one of the greenest cities in the world, and is the home to outstanding green spaces that Sadiq Khan and I want to protect, invest in and improve. We want to help London become the world's first National Park City and today we've unveiled our plans to do just that in the Mayor's draft London Environment Strategy.
Becoming a National Park City means that the majority of London will be green. We'll be planting trees, installing rooftop gardens and making sure planning regulations are used to protect the Green Belt. These initiatives will boost our already impressive green infrastructure - our famous Royal Parks, our much-loved community gardens and our outstanding urban nature reserves.
Making London a National Park City will improve the health of all Londoners, as well as boost quality of life, conserve wildlife, help to mitigate climate change and attract thousands of visitors.
Today, as a first step to making this happen, we have announced a new £9million Greener City Fund for London to create and improve green spaces.
To get the ball rolling, local groups can apply for the first £1million of grants and use the money for things such as planting trees and 'greening' community areas. In particular, with more Londoners living in flats and working in high-rise offices, and with fewer people having access to private gardens, the Mayor wants to ensure more streets and public spaces become greener to improve health and encourage more walking and cycling.
The London Environment Strategy isn't just about becoming a National Park City - it's about tackling pollution, mitigating the impacts of climate change, promoting cleaner energy - as well as making more than 50% of London green by 2050.
In addition to Sadiq's policies and programmes to green London, the strategy includes comprehensive plans to ensure Londoners can breathe the cleanest air possible, including introducing the T-charge from October this year, proposals to start the Ultra Low Emission Zone where all vehicles will need to meet exhaust emission standards or pay a daily charge to travel in 2019, and cleaning up the bus fleet. The new strategy also sets out the need for even tougher pollution targets proposed by the World Health Organisation to protect public health, and starts to address the associated problem of indoor air quality.
In terms of energy, London's first solar action plan sets out the Mayor's actions to more than double London's solar energy generation capacity by 2030. £10m of funding will be dedicated to making homes in London more energy efficient and there's also a new fuel poverty action plan to increase support for Londoners struggling to heat and power their homes affordably.
Sadiq has set out ambitious waste and recycling targets too. By 2025, we want to cut food waste by 20% per person and by 2030 we want 65% of London's waste to be recycled.
The Mayor has set out his plans to improve London's environment by fighting pollution, tackling waste and promoting cleaner energy, to make London a healthier city that adapts to the impacts of climate change. Now, he wants to hear the views of Londoners through london.gov.uk and to capture more ideas about how we can make London the greenest city in the world.