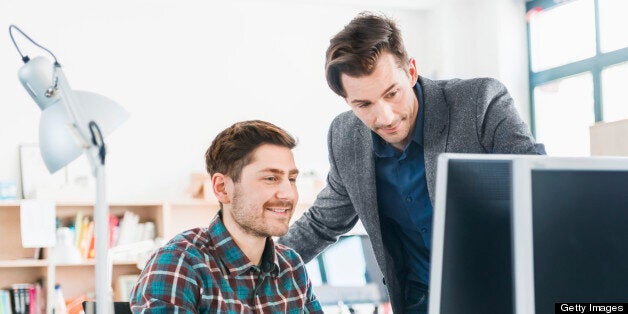 Benjamin Disraeli described London as "a roost for every bird." At the time Shoreditch had no roundabout to speak of, silicon or otherwise. But the words still ring true over 150 years later.
A data-driven ranking of the World's Top 20 Startup Ecosystems for 2012 supports the notion, taking a deep dive into each of these individual ecosystems. The research quizzed more than 50,000 entrepreneurs, policy makers and venture capitalists across the world in a bid to understand how well-placed different cities are to support the development and success of startups.
The report found that London is the largest and most prosperous startup ecosystem in Europe. This will come as no surprise to many of you - after all, the city is host to a thriving startup community and the majority of the world's tech powerhouses choose to set up their European base here.
However, this eclectic city must overcome a number of obstacles if it's to challenge established startup zones and communities in Israel and the US, while also fending off competition for its European crown from Berlin.
There is no doubt that the vibrant financing community is one of London's big strengths as a startup hub, supporting ground-breaking, credible new ventures.
It is worth noting though that this hub appears to have a funding gap - the report finds that 81% less capital than Silicon Valley is raised in the second stage for early stage startups before product market fit. It emerged that London startups tackle 31% smaller markets than their Valley counterparts and are 32% less likely to tackle $10B+ markets specifically. Does this call for perhaps a less risk-averse approach from London entrepreneurs?
While there has been some phenomenal startup talent emerging from the city over the past two years, many VCs are unclear on whether they see more capital coming in to the early stage tech scene. This calls for the formation of new smaller funds and a surge in more 'active' angels.
Where London really gains ground is the healthy support network in place for the capital's entrepreneurs. When it comes to the level of access startups have to backers in the form of mentors, service providers and types of funding sources, we're second only to Silicon Valley.
Incubators such as Wayra UK (also check out their new call for digital startups that have a social focus with WayraUnLtd) and the UK Government's Tech City Investment Organisation are doing much to drive capital inflow towards tech startups. And notable VC firms such as Index Ventures are massively committed to discovering and nurturing startups from the ground up and injecting the vital funding they deserve.
London has long been thought of as the perfect testing ground for the plucky underdog. For the moment it remains true. To retain its standing as one of the world's best hubs for ambitious and talented entrepreneurs though, more needs to do be done to encourage investment early on in the startup lifecycle. And this futurescape is looking mighty promising.