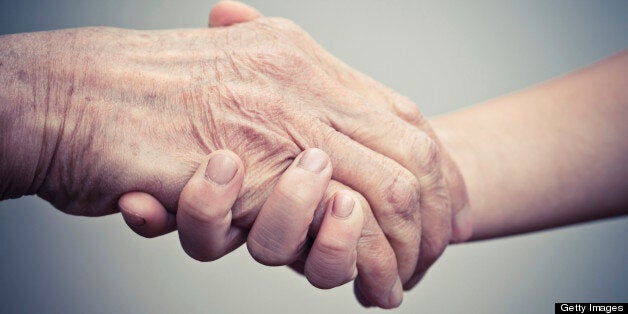 "I didn't know that there were more over 65-year-olds than under five-year-olds... But to hear that the fastest cohort of these over-65s is in the developing countries is very telling". These words came from the Kenyan co-chair of the Open Working Group (OWG) on Sustainable Development Goals (SDGs) that I attended this week to discuss the post-2015 development framework.
The meeting was well attended by member states and civil society organisations and a number of sessions had health and population dynamics as the key topics. As mentioned in my blog last week this meeting was an excellent opportunity to discuss the next global megatrend - ageing.
Our statements on social protection and population dynamics were well received. However, there is a complete lack of understanding in the OWG on the challenges of population ageing and a lack of any central narrative about ageing.
From youth bulge to age bulge
I was able to work with the panelists who had included issues of ageing on their agendas and was given space to speak from the floor. The key point that a dignified and secure old age are just as much a concern for young people today as it is for older people themselves was well taken In 2050, 2 billion of today's young people will be over 60 - this is simply unprecedented.
It was good to see ageing being increasingly recognised as an important element of population dynamics alongside population growth for example. And good also to hear that population dynamics will shape the outcomes of the next development framework. The data revolution, proposed by the UN High Level Panel, was also reiterated by the OWG. The lack of data for people over 49 - especially in the field of health - is unacceptable.
Healthy lives from cradle to grave
Concrete suggestions were made that could benefit older people now and in the future, including universal health coverage. There was also support for tackling non-communicable diseases (NCDs) including cancer, diabetes, mental health and hypertension in any future goal on health; potentially even a separate NCD goal.
As 75% of deaths from NCDs occur in over 60s, this would be an important gain.
Social protection for all!
There was a good deal of support for social protection and social protection floors. That National social protection floors have the potential to ensure income, health services and education to all people in society and are crucial in eradicating inequality. A high point in the social protection debate was the representative of Fiji who emphasised the importance of focusing first on coverage and then targeting efficiency.
Despite these positive aspects, there is still no overarching narrative explaining how in 30-40 years the world's population will be older than ever before. This demographic transition needs immediate attention from Governments, the UN and civil society. Successful countries of tomorrow will have navigated the transition and created age-friendly societies.
There is still a long way to go. Awareness of how ageing is affecting the whole is still limited. The representative from France, for example, mentioned at one point that youth is an issue of the south and ageing of the north. This is simply untrue.
The fact that the Kenyan representative and co-chair had learned something during the sessions, gives me hope that a post-2015 framework can address ageing.