In the next installment of my real life engagement stories, I speak to Jenni Judge who married her husband Gary in June 2013. Gary really made a massive effort, and it was during Christmas the year before, so this might give some of you men out there planning your proposal some ideas!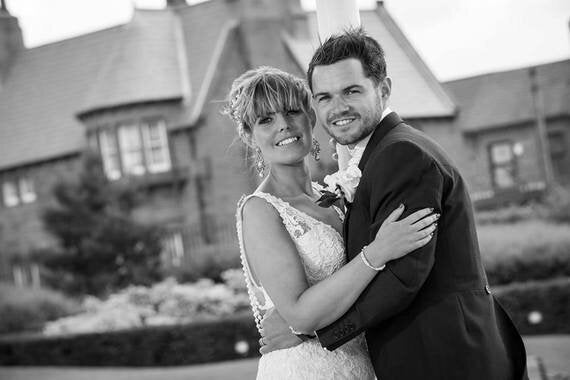 Here's how Jenni explained it...
It was Christmas Eve and the plan was to go for a nice meal, just the two of us, then onto Midnight Mass which has long been a family tradition.

We bumped into friends at the restaurant so ended up having a cocktail with them, but Gary was very insistent that we left in time to make Midnight Mass. Unusual for him, someone who is usually so laid back about things.

I do love Mass, it makes Christmas that much more special, especially as we've done it for years. Throughout the ceremony we got given candles and sang along to some carols including Silent Night. It was very Christmassy and lovely!

Towards the end, Gary asked to go to the altar and he gave me a card at this point. It was a very strange moment, but it got me thinking that something must be going on, he must be planning something. I got butterflies in my stomach.

The card read: "The best is yet to be" and on the inside it read: "Close your eyes and make a wish". You can only imagine what was going through my head! I didn't know what to do with myself.

I did what the card asked, made my wish, which was actually that he would propose to me. I know that sounds cheesy, but it's all true. When I opened my eyes, Gary was on one knee with an absolutely gorgeous ring. I immediately burst into tears, and obviously said YES!

I had to sit down, it was all too much, I was shaking like a leaf! A little old lady approached us and congratulated us. She'd sat and watched the whole thing! It was a very special moment.

After I composed myself, and pinched myself to make sure it was all real, we walked home and stayed up until Christmas morning planning the wedding! The whole thing was just perfect.
I love this proposal story. It's so romantic and festive. Gary did very well!
If anyone wants to share their story, please do get in touch!