I got married last December, the 21st to be precise, and we got engaged News Years Eve the year before. It was very romantic: we were in Monte Carlo, he got down on one knee, the lot.
I love hearing about other people's engagement stories: the nerves, the surprise, the romance, the tears, THE RINGS! I've heard so many amazing anecdotes, all as heart warming as each other, so I thought I'd share some of the best here. You might even get some inspiration (and I'm talking to you ladies too - it's 2014, stranger things have happened!).
Shaun Simons, 30, a commercial property agent, proposed to an unsuspecting Brooke Simons (nee Berlyn), 31, a make-up artist, on February 13th 2010. "I had absolutely no idea", Brooke tells me. "We were together for three years before he proposed, and although we had spoken about it a lot, I didn't have a clue when he was going to ask me to marry him."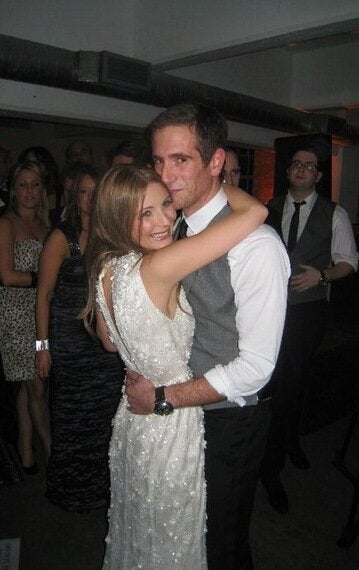 Brooke celebrated her birthday three days before Shaun popped the question. He had arranged tickets to her favourite theatre show of all time, Jersey Boys.
"I was so excited, even though we'd seen the show five times before. During the performance Shaun took off his coat, and me being a cold-blooded person put it over my legs. He very quickly and abruptly grabbed his coat back - quite out of character for him - and said he was cold too. I remember thinking how ungentlemanly he was at the time, but now I know the ring was hidden in one of the pockets.
"I think my excitement from the show made Shaun even more nervous. Thinking about it now, he was acting a bit strange, not talking a lot and nervous laughing which isn't like him.
"After the show we went to Soho House where we were having dinner and then meeting two friends after for drinks. What I didn't know at this point was that Shaun had actually invited our closest friends to Soho House who were waiting in a room ready to celebrate with us.
"We walked up the stairs and Shaun ushered me onto the rooftop. He hadn't planned on proposing outside, being the middle of winter, but was worried we would bump into friends before the big moment.
"There we were, standing on the rooftop of Soho House, alone, under a huge umbrella in the dark. We were looking out at the lights of London, and it started to rain. The setting could not have been less planned and more romantic.
"Shaun kissed me, and as he pulled away he looked me in the eye and uttered those four amazing words: 'Will you marry me?', as he pulled out a black velvet ring box.
"It was the most perfect princess cut diamond engagement ring I'd ever seen, and immediately I said yes. It was truly magical, as if we were watching a movie! After that all I remember is lots of tears, screams, kisses, phone calls and champagne.
"Aside from the wedding, which we had a year later at the very same venue, it was the best night of my life."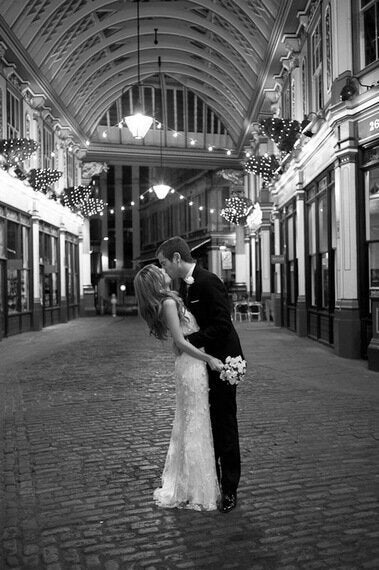 If you've got an amazing engagement story to tell, email me and I'll gladly write it up, theverysimong@hotmail.co.uk.