As well as sharing some lovely engagement stories (more coming up in the next couple of weeks), I thought it would be great to hear from some of my blogger friends, those who are already married and those just planning their wedding.
Meet the fabulous Danielle, aka Fashionista Barbie. Danielle is getting married later this year, and here she talks about planning TWO weddings, one abroad and one in the UK...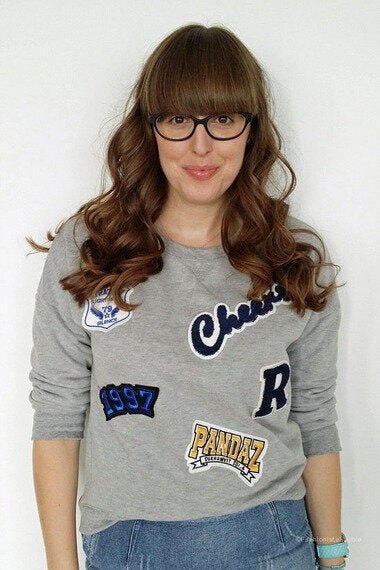 I got engaged on Christmas Day and I have to be honest I have been pretty giddy ever since. I've been with my fiancé for over 10 years, some might say it's about time, but for me this is the perfect time for us to celebrate our love and have a huge party with our families and friends.
We're not planning a traditional wedding, we both aren't religious, but the vows we plan to make to one another are just as important, the day, or should I say week-long celebration will just be a lot more 'us'.
The most important thing to us both is that our celebration shows off our love for one another and our personalities - so there isn't a church or a blessing but an elopement to New York for a short, simple and to-the-point City Hall wedding. With just four of our closest friends, we will be saying 'I do' in one of our favourite places - New York and I can't wait for everyone to see my vintage gown.
Planning has been more fun than stressful, I have been pinning lots of inspiration, making lists, and using all my research skills - I think my OTT attention to detail has really come in handy with getting the best deal on flights, hotels and finding a photographer to capture us both in front of the New York skyline.
Even though the ceremony is in the Big Apple we really wanted a UK celebration, so straight from the airport we are heading to a gorgeous country house hotel in Hertfordshire, which I fell in love with as soon I saw the amazing chandeliers. It really is a perfect venue for an old Hollywood vibe party with champagne, fireworks and lots of dancing.
Two weddings means twice the fun and double the organisation, which I love, plus lots of luck especially as we've only given ourselves 10 months to make it perfect. If you are just starting your planning, first of all - congratulations - being engaged is wonderful so enjoy it. Next up, buy yourself a great notepad with dividers, I think every bride needs to have a Monica from Friends moment and it really is a great way to keep on top of your budget, jot down ideas for all your wedding details from the flowers to the cake and your ultimate wedding gown, as well as keep a record of who you want to help you celebrate the biggest day of your life.
(Source: Secretsales.com)