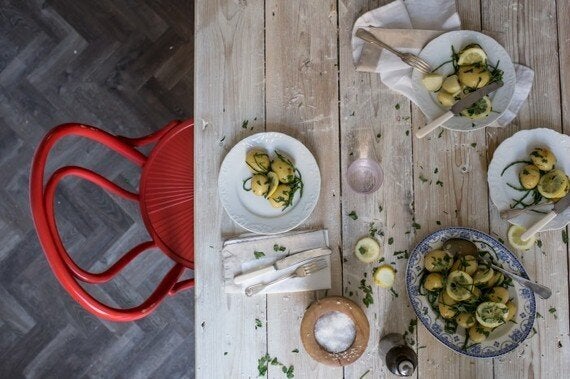 Round about this time of year, I inevitably find myself having a 'new potato' moment. It happens every year. Baby potatoes, served cold - with lashings of good olive oil and fresh herbs - and guised as a salad. That said - having lived through the Atkins mania of the Noughties, I should know better than to speak of carbs and salad in one sentence. And with a straight face.
The potato salad - you see - is to summer what the roast potato is to winter. If you are the kind of person who forgoes seconds of Christmas turkey, only to nibble on the really crispy bits of potato that you've surreptitiously scraped off the bottom of the pan - and, let's be clear, I am that kind of a person - then, you too are probably having a new potato moment right now. And you will want - let's rephrase that, you will need - a potato salad at your summer picnic. At your summer barbecue. At your summer pretty much anything loosely involving food. Along with your asparagus tart and your honey semifreddo.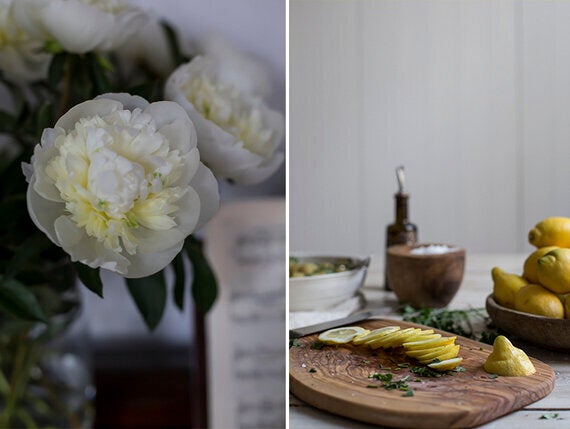 Therein, of course, lies the tricky question of how to cook and dress these baby potatoes. Some subscribe to the mayonnaise school of thought - a sort of creamy sauce with chopped chives. But I like to go for something a little lighter - and it was in the quest for a delicate dish that this recipe came about. I was in the kitchen, playing with samphire. Very small pun intended - couldn't resist. Seeing what I could cook with this seasonal delicacy. Turns out that the salty sea green samphire is the perfect compliment to the earthy new potato. Match made in heaven. Then I heaped on a pile of roughly chopped, verdant parsley - for good measure. And sliced up a lemon. The lemon cooks ever so slightly as you toss it with the piping hot potatoes, its zest and rind tenderise and the juices make for a delicate vinaigrette.
All in all - irresistible.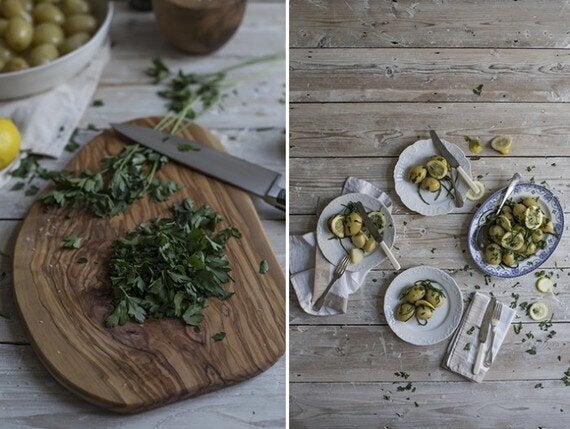 large bunch of fresh parsley generous pinch of Maldon salt
Steam the potatoes for 20-25 mins, depending on size, until they are tender if you pierce them with a fork. When cooked, toss them in a large boil, drizzle generously with the oil and sprinkle with salt. Toss well so that all the potatoes are coated. You want to make sure to do this while they are still warm so that they absorb all the flavour of the oil and seasoning. Roughly chop the parsley and add to the mix. Slice them lemon as thinly as you can and add to the salad. Meanwhile, steam the samphire for 4-6 mins until tender, but not wilted, and add to the potatoes. Serve warm or at room temperature.