I dare you to forget about Switzerland and France and join me skiing in Poland this winter. Coming from the UK, you are sure to notice how much cheaper everything is. Prepare to switch off your recession-brain and get in the big spender state of mind, you'll be able to enjoy the traditional highlander chalets and forest-thick pristine pistes. You might be the only foreigner in the radius so prepare yourself for a Polish welcome, with vodka. That's how we roll!
We've got two big mountain ranges in Poland, the Sudetes and the Carpathians all located in the very south. The Carpathians are the second longest mountain range in Europe; spanning the Czech Republic, Slovakia, Poland, Ukraine and Romania. Bordering Poland and Slovakia you'll find the Tatra range, where I've spent at least 10 of my winter breaks.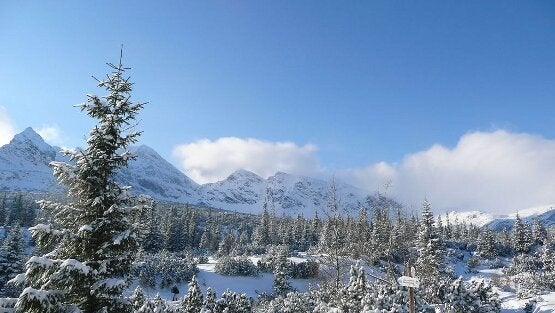 Most popular among skiers are the regions around Bukowina Tatrzanska, Bialka Tatrzanska and Zakopane. Families and those wanting a quieter time often choose nearby towns of Brzegi and Czarna Gora close to larger towns Bukowina and Bialka respectively. These areas are full of traditional cottages with charming wood interiors, tiled stoves and hosts who speak a Polish-mountain dialect that even Polish people struggle to understand.
If you decide on one of these places, I strongly advice you have a list of important Polish phrases, print your bookings, addresses, and get travel insurance in advance so that you can avoid Polish public hospitals should you get too bold and break a limb. I can imagine some adventurous travellers renting a car and venturing somewhere far in countryside to experience that but if you are not one of them, just go to a more tourist-friendly resort. As a child my family would visit such smaller towns as Brzegi, Murzasichle, Male Ciche. This year, I'll be travelling with friends from Brazil and China, so appropriately I chose the more touristy location of Zakopane.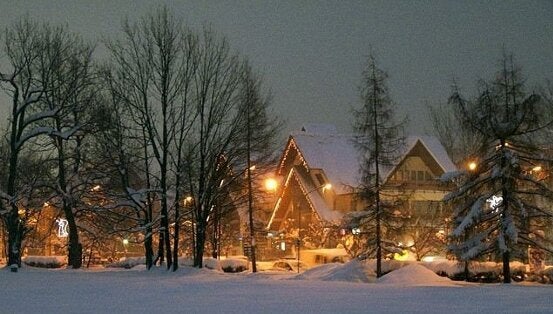 Zakopane is a favourite with younger travellers and where you'll expect to find the most English speaking staff in hotels and hostels. The largest city in Tatras, Zakopane has a wide range of hotels, hostels and shelters. . If I were you, I would stay in a traditional hostel to meet people and make friends.
Polish people love welcoming foreigners with a traditional meal of bread and salt, vodka and gherkins. This February, me and my friends will be staying in the Goodbye Lenin hostel, a 100-year-old cabin in the woods, woods where a night costs as little as £8.
No matter on what your experience level you are, there are so many slopes to ski on near Zakopane. The most famous slope is Nosal, offering six pistes routes, from beginner to expert level. After skiing, pop in to one of the local restaurants serving delicious Polish food and drinks. Have a traditional dinner of steak and potato dinner and go back, because the mountain is beautifully lit so you can ski late into the night.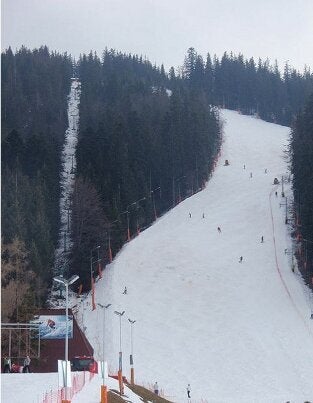 Another great place for beginner skier is Szymoszkowa, with stunning views of the Tatras. There are two nice runs for beginners and intermediates, with a traditional restaurant at the bottom to warm up and dry off.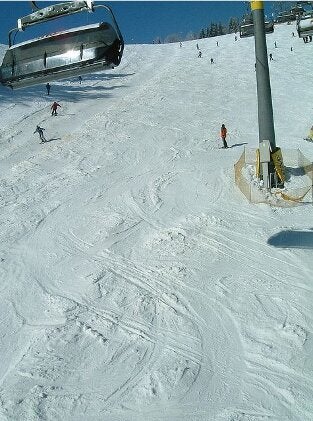 The must-ski mountain is Gubalowka. Close to the city centre of Zakopane, after you arrive there by train have a look around because you can see the whole Tatras around you. Again there are routes for beginner and intermediate skiers. Krupowki, the market at the bottom, presents a mix of highlander stalls where you can get your hands on some traditional highlander slippers (so warm!) and vests, a shepherd's axe or oscypki (a smoked cheese made of salted sheep's milk, found exclusively in the Tatra Mountains). As you leave the mountain behind, the market changes to a wide street crowded with pubs and restaurants.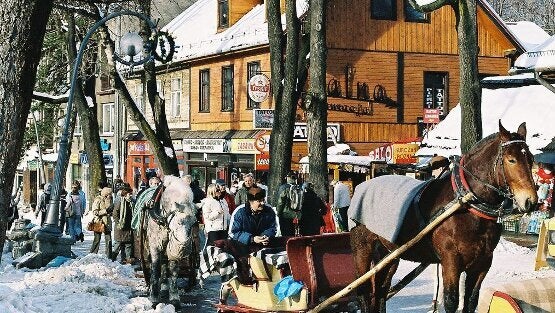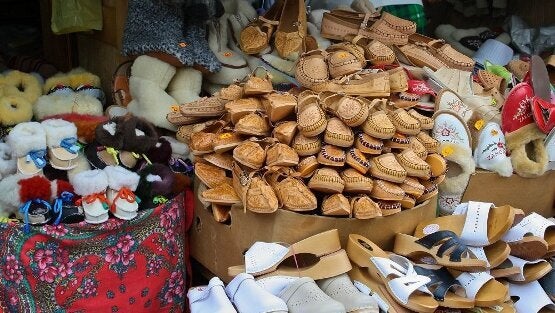 The most demanding yet the most stunning is Kasprowy Wierch, a slope better suited to more experienced skiers. Piste Gorczykowa is known to be the most beautiful route in Poland. The view of the Tatras is just breath-taking, so if you don't feel confident skiing from the summit, make sure you take a cable car to the top and admire the view anyway.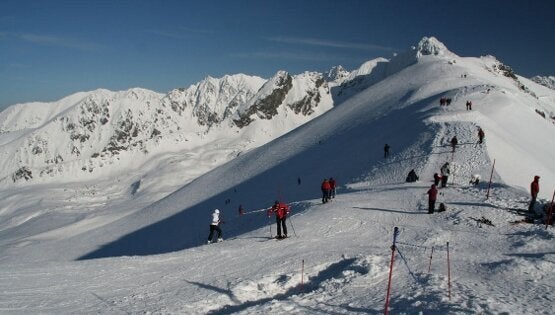 Most of ski rentals will set you back around £5 per day, and ski tuition £10 per hour, with minibuses riding between most of the hostels and slopes. Finally, highlander hosts and hostel staff are really helpful so if you're ever lost or unsure, they will sort you out with a smile.
Purple bruises, sore bum, hike
When you feel like a break from skiing, there are also plenty of beautiful places to go hiking. My favourite destination is Morskie Oko lake. The largest lake in Tatras, it is surrounded by the highest of the Tatra Mountains. It freezes over from November until April and is usually thick enough for people to play in the snow on ice to make shapes and letters on the surface. Morskie Oko lake is located deep within the Tatra National Park so once the bus drops you off, you have a 4-5 km hike ahead of you.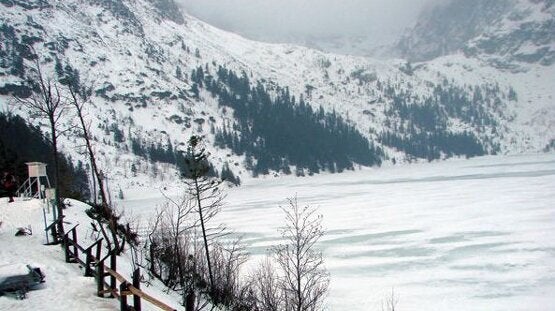 If you feel like a change from the usual Alpine winter holidays, or you fancy immersing yourself in a new culture, going to a place where most of the people are local, consider a skiing holiday in Poland. I'll be going in February and you can follow my adventures with a gang of Brazilian and Chinese beginner skiers on my blog haveyoumetsonia.co.uk
Getting to the Tatra Mountains
Flights from the UK Krakow, followed by a bus or car journey, some hotels will offer a bus or shuttle service. Airlines flying to Krakow (ordered by price at time of writing): Ryan Air, Wizz Air, Easy Jet, LOT, British Airways.
I picked up my travel insurance from just £31 at Tescobank.com, prices vary according to the individual.
The Goodbye Lenin hostel was booked during the same month and was £8pp per night, their shuttle service costs £40 at a flat rate and can be added to your booking online.
Sonia's Helpful Polish Dictionary

Ktoredy do ... ? - Which way is ...?

Zgubilem sie - I'm lost.

Naucz mnie jezdzic na nartach - Teach me to ski.

Gdzie jest wyciag? - Where is the ski-lift?

Nazywam sie ... - My name is ...

Poprosze schab z ziemniakami I piwo - Steak with potatoes and a beer, please.