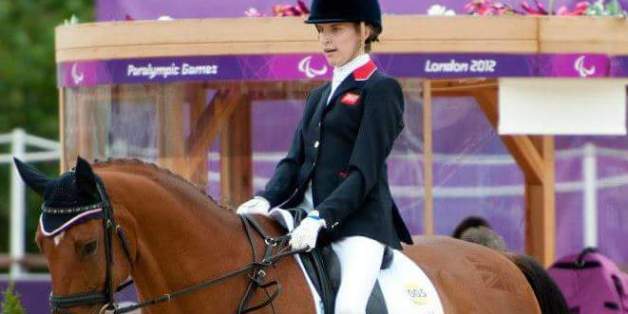 Sophie Christiansen
I think expecting a sporting event to change the world was always an unrealistic ask.
This month marks the fifth anniversary of the London 2012 Paralympic Games. It was an event that saw disabled people given unparalleled media coverage and an unprecedented public platform throughout that celebrated summer.
To mark this milestone, it seems fitting to reflect on the kind of legacy those games left for disabled people in this country, and think about whose responsibility is it to take that progress forward.
Despite the popularity of London 2012, new research from the disability charity Scope shows attitudes towards disabled people have stalled over the past five years, and in some cases they are worse. 72% of disabled people told Scope there has been no change in the way the public use language towards them, 38% say attitudes has stayed the same or deteriorated, and 63% found no change in awareness of their needs.
Of the 1,000 disabled people asked - only 28% felt the London 2012 Paralympic Games had actually left a lasting legacy.
The games themselves are wonderful, but in 2012, all of us Paralympic athletes were portrayed as 'superheroes' by the media. Paralympians become people who could overcome and achieve anything, but this is not a reliable perception of what daily life is like. Just walking into a coffee shop with a step at the door can be a problem when you are disabled, however much you want to overcome it.
The public might look at me as an eight-time Paralympic gold medallist with her life sorted. Everything must be perfect for someone who has had success and been in the public eye - but this couldn't be further from the truth. On the one hand I have a CBE and have represented my country, and on the other hand I have just had funding for my care cut by social services.
I am experiencing the same challenges that other disabled people go through and I think it's so important for me to speak out about my own experiences to help shape public attitudes.
As a Paralympian I now have a platform to allow my voice to be heard, and I know that being disabled in this country can be really tough.
I think negative attitudes spring from a fear of the unknown. If you are different in some way, then people will never quite understand you or what you are going through - and, sadly, in some cases they may not even try.
I do feel that the media has a big part to play in the way disabled people are thought of by the public. There has been great progress and representation is improving all the time, but things need to be varied and there needs to be less emphasis on 'cool disabilities' - like runners with prosthetic limbs or people in racing chairs. Society needs to see more of the people who 'talk funny' and 'wobble a bit' when they walk.
Ultimately sport is an enabler and events like the Paralympics allow us to get important conversations about disability started, so the games will always leave that kind of legacy behind.
Like sport, I think the government needs to take note and act as an enabler too - it can start by improving public access for disabled people and also create more opportunities for disabled people to get into employment.
Just like the Paralympics, society and the government need to create the fair and even playing field that everyone has in sport.
Whatever legacy the games have left, they help bring people together, and they may not change the world - but they are a good start.
As part of Scope's mission for everyday equality, the disability charity is running the Sport For All Campaign this summer to encourage better representation of disability in sport, as well as challenging attitudes towards disability.
Sophie is a supporter of Scope and its Sport For All campaign. You can get involved too and support Scope's fundraisers this year in accessible events such as Parallel London. Visit scope.org.uk/get-involved/charity-events to see a full list of Scope's challenge events.