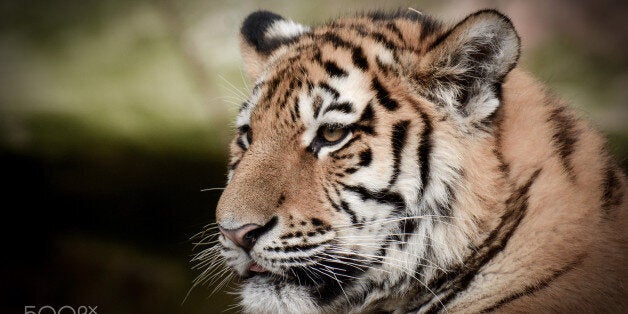 Technology plays a central role in our everyday lives, and as we rely on everything from digital step counts to assess our fitness, to social media to stay in touch with people, it's being claimed that the ability to write code will be as essential to future generations as being able to read and write.
In the world of wildlife coding is already helping to transform conservation.
ZSL London Zoo, alongside five other zoos around the world, played host this October to the US State Department's 'Zoohackathon' competition; inviting digital masterminds to come up with technological solutions to the biggest conservation issues facing the world today.
Following a weekend of coding across the globe, a project designed to get local communities involved with the fight against illegal wildlife trade simply by using their mobile phones scooped the top prize in the inaugural Zoohackathon competition.
Wildtrack, the team of coders who developed the winning solution at the San Diego Zoohackathon, will now have the opportunity to work with conservation technology experts from ZSL (Zoological Society of London) and partners to turn their concept into a reality - a reality which could help turn the tide for the iconic species being devastated by the illegal wildlife trade.
Conceived by the US State Department to engage the brightest talent in developing tech-based solutions to the illegal wildlife trade, the Zoohackathon events took place simultaneously in six different cities in early October, from Seattle in the US all the way to Sydney, Australia.
We hosted the London event here at ZSL London Zoo, welcoming 80 coders, creatives and conservationists for what proved to be 48 non-stop hours of truly innovative work. From novel conservation funding platforms to Facebook bots educating users in wildlife-conscience choices while on holiday, the level of creative thinking was outstanding.
The final shortlist of six global finalists, announced on Monday 28 November, included three apps developed at the session hosted at ZSL London Zoo, including the London winner, Lookout. The final winner, Wildtrack, won for their solution which took on the challenge of involving local communities in wildlife crime reporting, regardless of the type of phone's they possess.
The wildlife crime reporting system they designed has potential to enable anyone around the world, in any language, to anonymously report suspected wildlife crime incidents via a simple text message to an automated system, which will interpret the details and feed the data into park management systems. Enabling an immediate response from those responsible for managing protected areas, it will help to not only track, but predict critical issues such as poaching and wildlife trafficking.
The major advantage of their solution is that it is designed to be integrated with existing conservation software, SMART (Spatial Monitoring And Report Tool). Developed by ZSL and a number of partners in 2010, SMART is a combination of software, training materials and patrolling standards to help conservation managers monitor animals, identify threats such as poaching or disease and make patrols more effective. It has already transformed conservation in 31 countries worldwide, from the Gir Forest of India to the jungles of Cameroon and is helping protect some of the world's most iconic species, from lions and tigers to elephants and pangolins.
In 2014, SMART was implemented in the Parsa Wildlife Reserve in Nepal to aid protection of the Park's Bengal tigers, and has been a great success. In the first year alone, the tool led to more than 30 arrests for wildlife-related crime and 22 hunting camps being discovered and destroyed, allowing tiger numbers to thrive.
However, until now there has been no way to add data provided by the general public to the database, which has meant we've missed out on important and useful information from those witnessing incidents first-hand. Wildtrack's winning app has the potential to change this.
As part of the Zoohackathon win, a total prize fund of USD $35,000 is being provided to support the further development of this solution. ZSL's conservation technology unit and SMART experts as well as the other partners in the SMART partnership, will lend support to the development of this technology, which could hopefully be rolled out within a matter of years.
This development could be a key step in the fight against the illegal wildlife trade, and brings the tech of the SMART system to local communities, engaging them in the issues and allowing them to take ownership over the protection of their wildlife. We're really excited to be working with the team to fulfil the technology's full potential to contribute to the future protection of wildlife worldwide.
HuffPost UK Tech is running a two-week focus on our Tech For Good campaign, which aims to highlight the technology that is driving social change and making a positive, long-lasting difference to our world. If you'd like to blog on our platform around this topic, email ukblogteam@huffingtonpost.com with a summary of who you are and what you'd like to blog about.
Popular in the Community