I like to think of myself as a "budding" entrepreneur, and with my love of flowers and having recently gained a number of Floristry qualifications and work experience in florist shops, I decided to set up my own venture, 1000 Red Roses, importing flowers from Holland, wrapping them beautifully and sending them out to arrive on Valentine's Day to help romantics all over the country woo their loved ones.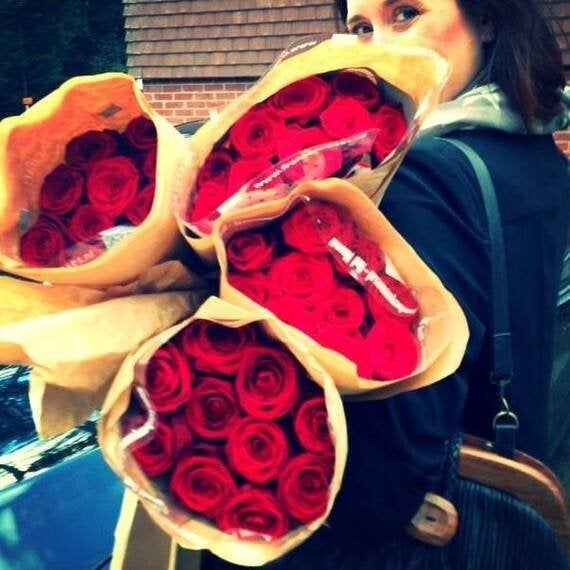 I was recently given a photo I'd never seen before of my lovely Mum, Eve, who was the the age I am now (37) when we lost her to breast cancer. That photo sat next to me all week as I worked through the night getting things up and firing with 1000 Red Roses, and so I decided I wanted to give any profits to a breast cancer related charity.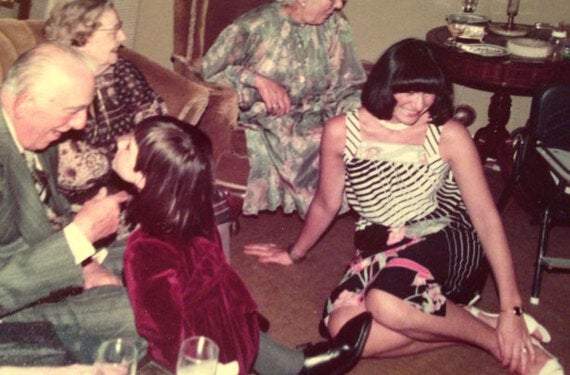 As the idea has grown, I have roped in an amazing array of friends to help me get this off the ground. My dream team includes a graphic designer, opera singer, logistics manager, former rock star, chef, headteacher, hairdresser, photographer, communications coordinator, PR officer, jewellery buyer, and a TV producer. Not to mention friends that kindly agreed to be models for photos, teach me Twitter, let me use their homes as photographic locations and a niece on the other side of the world who has introduced me to Instagram!
We will be working through the days and nights of the 12th and 13th February to ensure that lucky Valentines all over the UK will be receiving their roses on Valentine's Day.
Oh, and if we sell the 1000 roses we are hoping, then each lucky Valentine that receives one will also be entered into a draw to win £1,000.
After much thought, the charity I have chosen is Maggie's Centres. There is a wealth of support and information out there but often it is difficult to access at a time when people are reeling from the shock of diagnosis and drained of energy from treatment. Maggie's Centres are havens for people and their families to go to to find a shoulder to cry on, information on the effects of their chemo and discover what help they are entitled to. Even if all that is necessary is a cup of tea and a much needed laugh, Maggies provides this.