It can't be easy to juggle family life with top level sport and still manage to be a world style icon. So well done for pulling it all off with such effortless grace.
Yet you and I both know there is a major problem on the horizon if not here already.
You see, I know your secret. No matter how well you groom no one can hide male pattern baldness (MPB) forever.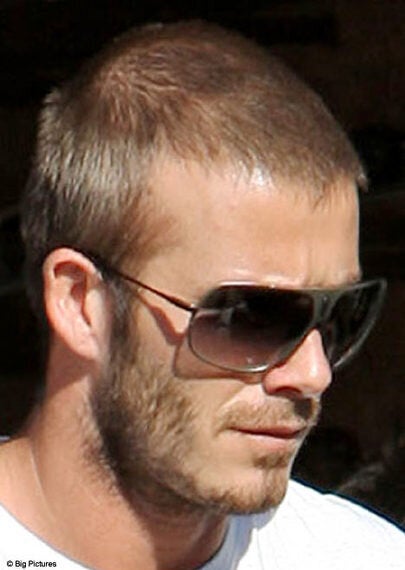 It's a pesky gene that's to blame. I expect you inherited it from your mothers' side. But you mustn't feel too bad. At 38 your hair has lasted far longer than many thousands of other British men - myself included.
And when one remembers all the different styles you have sported over the years you certainly made the most of your locks whilst they lasted. In fact it's very obvious that you are a man who enjoys having hair, and I'm willing to bet you aren't quite ready to accept losing it just yet especially with your knighthood and acting career looming.
So please don't ignore the problem. It's common to initially go into denial, however you need to wise up and act fast. It might sound harsh; but it really is the best advice I can give you. Because we have already lost 50% of our hair BEFORE we even notice we have MPB.
Hair loss affects many men and it's important you understand it's not about vanity. I am speaking from experience. I was in my early twenties when my hair started falling out. I felt a devastating loss of self-esteem and self confidence.
So what are your options? Well the good news is that there are options these days. Your former England team-mate Wayne Rooney had a successful hair transplant earlier this year and hundreds of other men have benefitted from surgery - including myself.
But surgery should be your absolute last option. Before you get to that point you need to stop losing any further hair - and the good news is there are treatments which can help - and possibly Gordon Ramsey has tipped you off already on these.
But be careful, the hair loss industry preys on the vulnerable and there are numerous bogus treatments out there. I spent around £40,000 on various treatments, including several hair transplants, over a 10-year period so believe me I have been there and made countless mistakes which I endeavour to help people such as yourself avoid.
Many of the treatments on the market are ineffectual and the ones to avoid are various tonics, caffeine shampoos, healthy hair tablets, laser treatments/brushes and hoods. All rubbish in my experienced opinion.
You are probably asking yourself, why me? Well, it's useful to consider what causes hair loss.
Dihydrotestosterone (DHT) is an active metabolite of the testosterone hormone that is formed in the adrenal gland, hair follicles, prostate glands and testes. DHT is a naturally occurring hormone, but in genetically predisposed people, DHT can bind to the hair follicle and cause hair loss by deteriorating the follicle. Once the follicle is damaged too much, it cannot repair itself and ultimately dies, unable to produce further hair.
Understanding the role of dihydrotestosterone in MPB is an important step to finding the right treatment for you. Products that prevent those hormones are often called DHT Blockers. Only three proven medications can effectively stop hair loss and in many cases re-grow hair. These are Minoxidil, Propecia and Nizoral Shampoo and these could really help your crown region which appears to be crying out for it!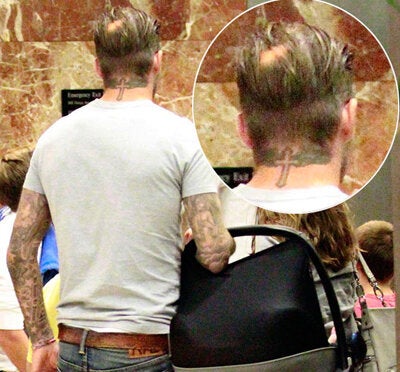 These are the treatments that do work and are not expensive if purchased from reputable sources however speak to your GP initially and it's advisable to get blood tests done to see if there are underlying issues, however I'm confident MPB is to blame as it is with 95% of men who experience hair loss. Not that money is an issue for you, however for only £200-£300 you can purchase a year's supply of what insiders in the hair loss industry call "The Big 3"
To give your hair a general health boost you could take Methylsulfonyl methane which helps speed up hair growth together with Biotin but will not stop the cause of MPB.
You can hide hair loss with 'concealers', devices that maximise what hair you have left. They add thickness and density through magnetic fibres that coat the hair or coloured moisturisers for the scalp, and look very natural. Possibly you are already familiar with them, as I know for a fact several of you comrades and friends are.
If you do end up following in Wayne Rooney's footsteps and decide to opt for surgery, then the average cost of a transplant is £6,000-£8,000 although of course you can spend much more, depending on location, surgeon and technique used. It's an unregulated industry so be careful and when choosing a surgeon make sure you meet actual patients in advance. The IAHRS is a good resource and starting point when choosing surgeons to consult with for hair transplant surgery.
Remember the sooner you act the better as hair loss is progressive and I can guarantee you yours will only get worse if left unprotected.
I hope you find this information helpful David. If you act now you could reverse the hair loss you have experienced and we could all look forward to further iconic David Beckham hairstyles in the future.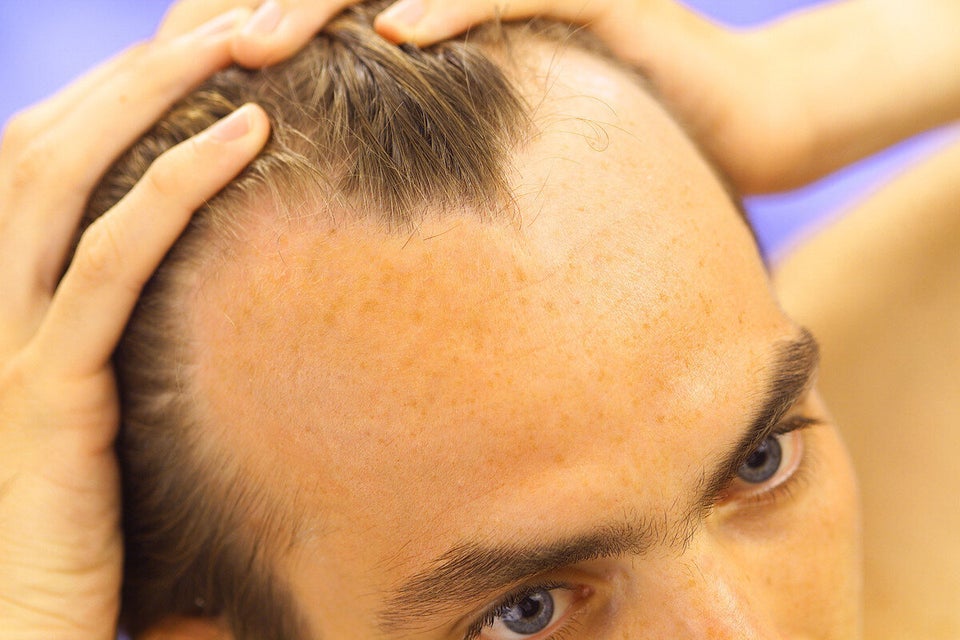 11 Ways To Prevent Hair Loss