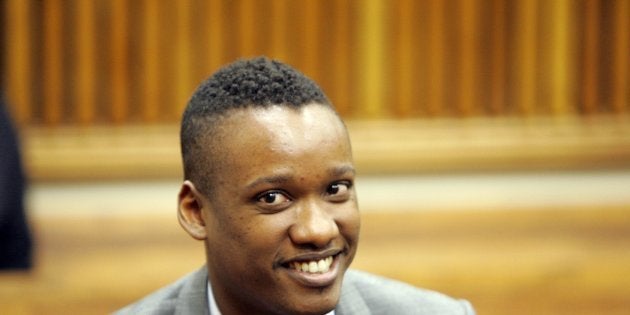 The Organisation Undoing Tax Abuse (Outa) has laid treason and racketeering charges against President Jacob Zuma's son, Duduzane, and the Gupta family, The Times reported on Friday.
Outa reportedly laid the charges at the Randburg police station on Thursday after last week laying similar charges against mining minister Mosebenzi Zwane.
In an affidavit, Outa COO Ben Theron reportedly said the Gupta brothers and Duduzane had run a business empire making billions off of illegitimate deals, with the help of kept ministers and officials. "The Gupta family and their associates have, at all relevant times, acted with common purpose to perpetrate illegal activities," he reportedly said.
According to News24, the affidavit contains the names of at least 14 other people, including Duduzane's twin sister Duduzile, one of Zuma's wives, Bongi Ngema-Zuma, Brian MOlefe, Anoj Singh and the former chair of Transnet's acquisitions and disposals committee, Iqbal Sharma.
Theron said: "The Guptas benefitted from numerous high-value deals including getting the enormous R5.3bn kickback from Transnet's locomotive deal and a R66m kickback from Neotel arising from a Transnet deal."
He said it was strange that Duduzane could have risen through the ranks at the Gupta's computer business, Sahara Computers, so quickly, becoming a director at age 26 despite having no qualifications to speak of.