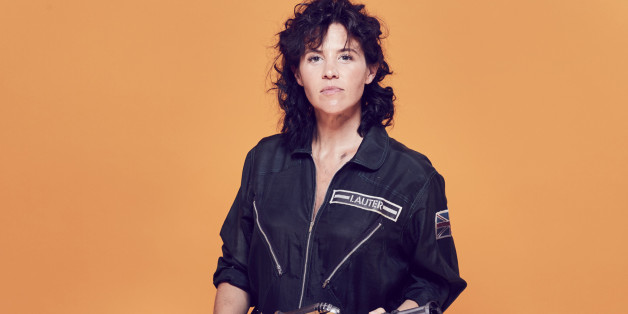 Stand Up To Cancer
My husband Doug was diagnosed with stage three thyroid cancer, a rare cancer, when he was 30 and I was 14 weeks pregnant with our first baby. We'd been giddying along having fun, getting married, and then beaming about our grown up decision to settle down and start a family. Sitting opposite a consultant telling us he had cancer well and truly knocked the wind out of our sails.
Then there were tests and appointments to discuss treatments and options. The desire to gather as much information as possible from Google quickly followed by the desire to erase everything I'd read when it started talking about percentages and death. Explaining to people what was happening, seeing the shock on their faces, dealing with their grief and confusion as they tried to make sense of this young, fit man they knew having a disease that would kill him without treatment. Listening to the anecdotes about how their cousin's friend's workmate had something similar and made a full recovery as they tried to find a way to make us feel better. With each appointment and test a fresh barrage of information that would then need to be deciphered and shared. It was exhausting. And that was before we'd even started with treatment.
Our friends and family were awesome. They were also scared and often felt useless. You could see it in their faces.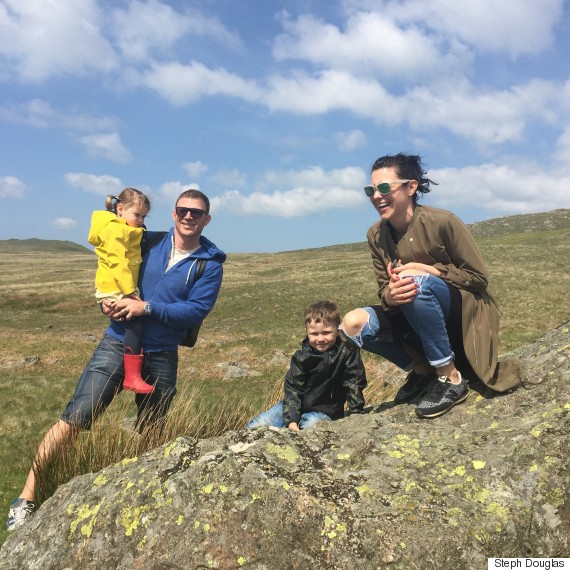 Doug had a summer of aggressive surgery, recovery, and then six weeks of radiotherapy which finished the day before I went in to labour four weeks early with our son Buster, who is now six. I owe my life as it is now, as well as Doug's, to the research and clinical trials that meant they knew what to do to give him the best chance they could. His cancer isn't currently curable. You wouldn't know - it has no physical effect on him whatsoever except for his annual check-ups. They are a strange old time because both of us are anxious but not really saying anything, and when the results come back and are OK we collapse a bit from the exhaustion of pretending not to think about it while thinking about it a lot.
When he was first diagnosed and we were told it wasn't curable, they told us that new research and treatments were being developed. Essentially, they told us not to worry about it. At the time it felt like a bit of a booby prize that things were being 'developed' - what about NOW?! But seven years on, the information and research has indeed developed rapidly and IF we need it, the outlook isn't as it was seven years ago.
Until I started working with Cancer Research UK on their Stand Up To Cancer campaign, I hadn't realised what they actually do with the money they raise. Cancer is in all our lives every day - I don't know anyone that hasn't in some way been affected by this shitty disease - and most of us will put our hands in our pockets for a few quid when asked. The money from Stand Up To Cancer accelerates ground breaking research, leading to clinical trials, new tests and new treatments.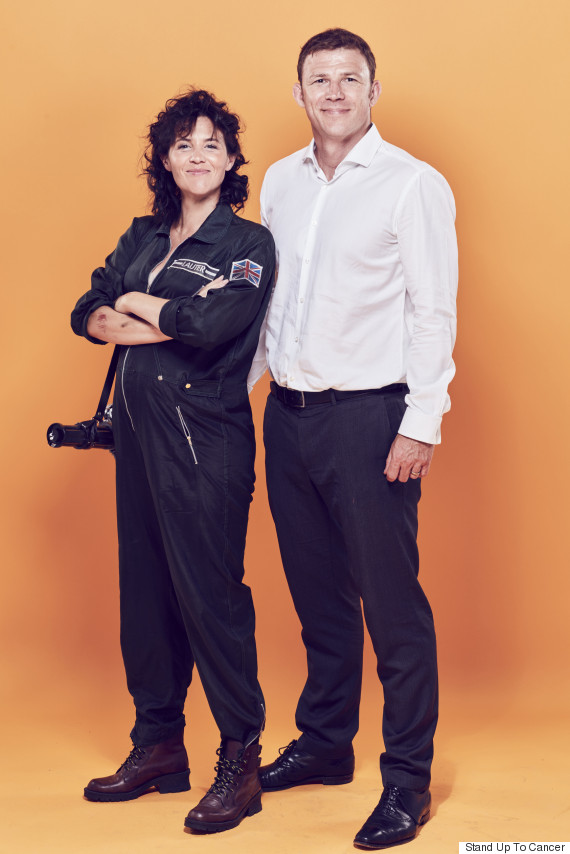 Seeing in real life the people dedicated to trying to better understand and treat this disease, I found hugely reassuring. THIS is what the money is for. There is an army of amazingly smart people working on it, but they can't do it without funding.
Working with Stand Up To Cancer is an honour - getting to hear about its work alongside amazing women like Deborah and Emma - both of whom are receiving treatment while sharing their experiences in an endearing, funny, determined way - really brings it home. Their lives depend on this work.
We are currently developing a Don't Buy Her Flowers package for patients and loved ones, working with Stand Up To Cancer and people that have been or are going through cancer to find out what gave them comfort or support when they've needed it. I couldn't be prouder to be involved in something that means so much to me and my family. A donation will be made from each package bought, available from early October.
Steph Douglas is founder of Don't Buy Her Flowers, a thoughtful gift package company for new mums and those in need of TLC. Steph is supporting Stand Up To Cancer, a joint national fundraising campaign from Cancer Research UK and Channel 4 to accelerate ground-breaking cancer research and save more lives, more quickly. To support the launch of this year's campaign, Steph, along with other social influencers has dressed up as her 'Rebel Hero', Ellen Ripley.
Steph said: "Ripley is a strong, kick-ass woman - there are no two ways about it. Having a female character lead that strong in 1979 was ground breaking - she takes charge in a crisis, she speaks out and when no-one listened until it was too late, she saved the day. And she looked fierce doing it."
To find out how you can join the rebellion against cancer visit Standuptocancer.org.uk. You can find Steph on Instagram here.