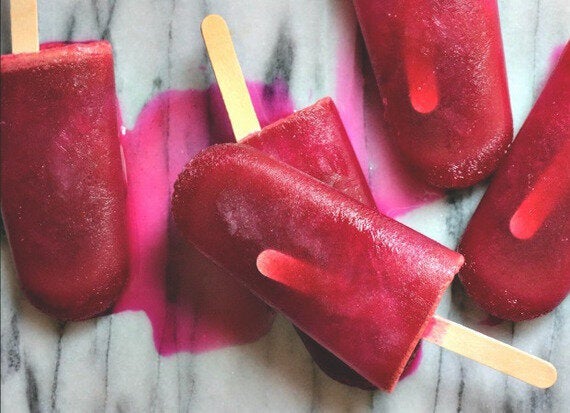 Is there anyone else holding onto the remaining days of summer? I know I'm not about to let it get away just yet and one thing that always spells summer is enjoying the lush fruit that is watermelon. If you're anything like me, allow yourself to enjoy it for just a little longer by indulging in this hydrating fruit as a refreshing treat in a smoothie.
Not only is watermelon incredibly hydrating (which we can all usually use a little more of!) it contains phytonutrients and antioxidants making it great for overall cardiovascular health and skin health.
Watermelon contains a nutrient called lycopene, which is where it gets its lovely pink and red pigment from. The same nutrient is also found in tomatoes, particularly when they're cooked, and you'll find increased amounts the riper the fresh produce. Lycopene is beneficial for the skin from the inside out offering sun protection and in helping to reduce your risk of sunburn. Is it a coincidence that this fruit pops up when we get the lightest and brightest sun of the year? I think not. As a powerful antioxidant, lycopene also helps to reduce free radical damage to the body's cells.
In nature, you're always bound to have slightly different colours and tastes coming through each time you make something with fresh produce and I think that's the beauty of it. This has really come through when I've made several variations of smoothies with watermelon as the star ingredient. I've had anything from light rosy hues to vibrant fluorescent pink to dark deep cherry reds.
The recipes I'm sharing contain watermelon as the base and I have added a few other ingredients to create two really delicious smoothies I love to consume while watermelon is kicking around.
The first one has a zingy tang from the combination of the ginger and the beetroot. The second is a lot like a juice with a warming buzz from the cayenne but also really fresh from the herbs and the citrus. They both make tasty ways to enjoy watermelon and for an extra special treat, add the mix to some popsicle molds!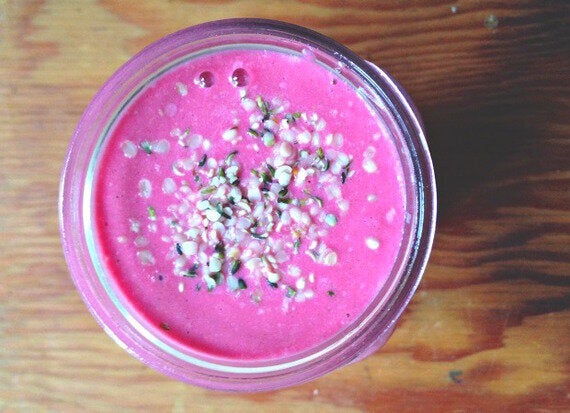 Watermelon Ginger Smoothie
1-2 cups watermelon, cubed
1 small-medium beet, cubed
1 inch piece of fresh ginger
Optional: 1 tsp. baobab, maca, and/or lucuma; 1 tsp. bee pollen
Blend all ingredients in a high-speed blender until smooth. Pour over ice or enjoy as it is straight away.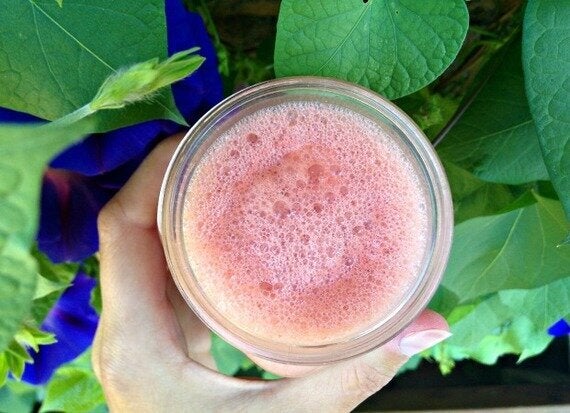 Zesty Fresh Watermelon Smoothie
1-2 cups watermelon, cubed
Handful of fresh herbs: lemon balm, basil, mint, etc.
Pinch of Pink Himalayan sea salt
Blend all ingredients in a high-speed blender until smooth. Pour over ice or enjoy as it is straight away.
For watermelon pops, choose either recipe and pour into popsicle molds. Freeze until solid and then enjoy!