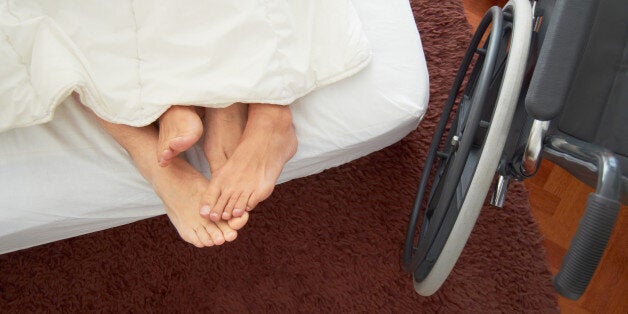 What was the most important thing you learned about sex before you did it? Use a condom, maybe? STIs? Pregnancy? Which bit 'goes' where? If you had good sex education, maybe you learned the importance of consent, or a bit about love and relationships.
But how many of you were taught about pleasure? That sex, however you have it, should be a pleasurable thing?
Sex and masturbation are as old as humanity, yet for most cultures, it's only very recently that we've started having open discussions about pleasure.
In England, we have had a huge breakthrough in this field with sex education being made compulsory in all schools. Previously, schools that were not under the control of local authorities were not obligated to teach sex ed and even those that did, taught a curriculum that was years out of date, ignoring many of the new dangers faced by young people today. This announcement will mean that all children from the age of four will be taught about safe and healthy relationships, while those at secondary schools will be given age appropriate lessons about sex. While this is by no means a perfect and comprehensive solution, it's a step in the right direction.
With this exciting development in the England, it made me think about instances of good government-driven sex education initiatives and I realised pretty quickly that there were only a handful.
One of my favourite examples has been 3D-printed models of the clitoris to be used in schools. Yes, you read that correctly! Last year, sociomedical researcher Odile Fillod designed the world's first anatomically correct, printable 3D clitoris which is now being used for sex education in French schools. Nowhere before in sex education have we seen an entire lesson dedicated to the clitoris and sources of female pleasure.
On the other side of the world, the New Zealand government announced plans to improve young people's sexual health knowledge by increasing access to education for teenagers and community leaders. They recognise that in order to help make sexual health more spoken about and less taboo, we need to provide education for older generations about new challenges facing younger members of society.
In a slightly different scope, the Spanish Government appointed a sex minister to address declining birth rates, but we have yet to see how much focus will be placed on educating society about sex and relationships.
While these are great examples of state action, it's clear that we must do more. One answer is to move sex education away from government and into the not-for-profit or private sector. We live in an era where technology has allowed us to reach a much wider audience. The growth of sex education vloggers; including Laci Green and Hannah Witton, has provided a safe space for young people to ask questions and learn about other people's experiences. There is also the rise of apps such as Get Tabu, which cover topics often ignored in traditional sex ed, such as masturbation and recommended products.
Sex ed doesn't need to be overly complicated or high-tech, it can be as simple as starting a conversation. As a society, we need to work together to tackle the taboos surrounding sex and pleasure and create a more open space for discussion.
Related