The Fashion Awareness Direct 2013 competition final took place on Tuesday at the Freemasons Hall, Covent Garden as part of the Fashion Scout showcase. I knew the venue from Interning at Fashion Scout a couple years ago, but had forgotten how incredible the building is- the architecture is so impressive and the building has so much detail and character.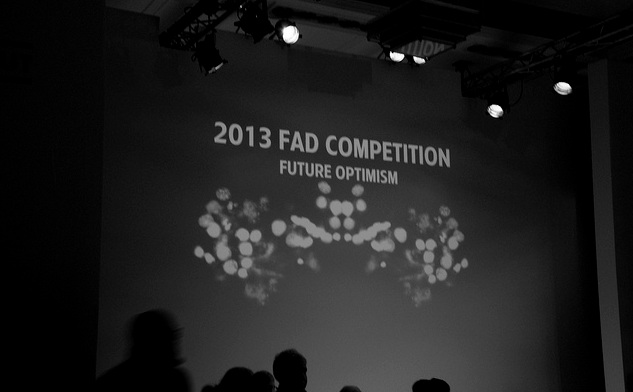 Photo from FAD Charity Flickr : http://www.flickr.com/photos/fadfashionfutures/
The show displayed the work of all fifteen finalists of the Fashion Awareness Direct 2013 competition. It began with a pretty epic visual introduction displaying the finalists' work followed by the models in the fifteen collections. The standard of the competition was really high and I was really impressed by everyone's work; even though we were all responding to the same brief I thought everyone had tackled it from really unique perspectives. Each of the finalists showed strong style and personality. The show itself was really seamless and slick and all the models looked wicked... especially their mad curly hair!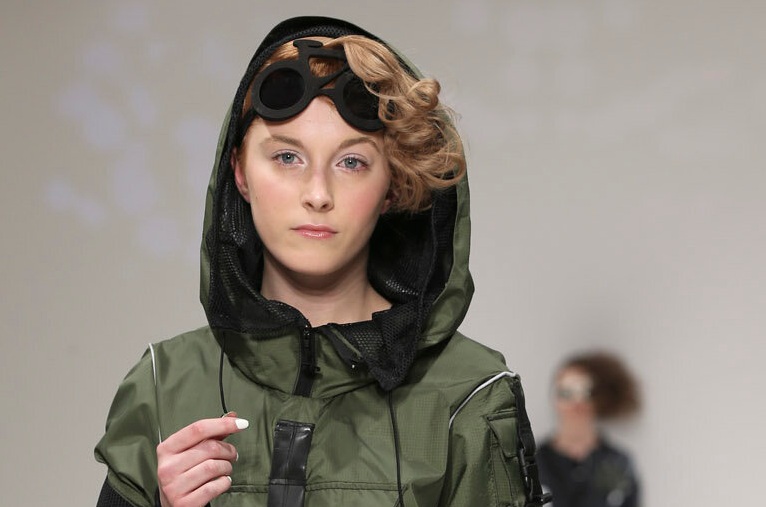 Picture from FAD charity twitter : https://twitter.com/FADCharity
It was amazing to see my outfits on the catwalk, my drawings brought to life; it's very rare for a fashion design student to have the opportunity to see their work on models on a catwalk let alone at such a beautiful venue and during London Fashion Week. I'm so grateful to Fashion Awareness Direct for this very unique opportunity. They have been so amazing and I can't imagine the amount of hard work that went into creating the show.
Being awarded winner of the competition, I couldn't believe it- I just about managed to say a couple words of thanks i was so shocked! It was so flattering and such an honour to be selected as a finalist and be part of the FAD competition. Winning does mean a lot to me, but just having the chance to be a finalist was amazing. I'm really happy that I had the opportunity to communicate my ideas and passion for cycling on such a big platform and gaining recognition for my hard work means the world to me! My brother Tim and cyclist buddy Brigid accompanied me to the show it was wicked to share the experience with them and for them to see my work.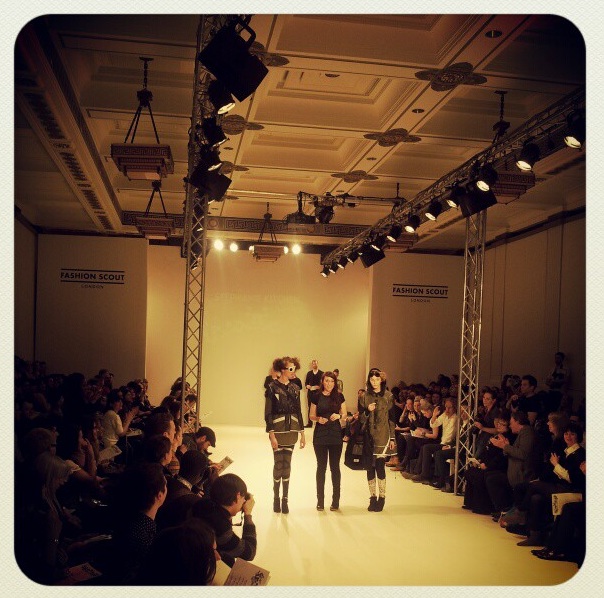 Photo from http://instagram.com/fadcharity/
After the show I found out that Hilary Alexander had chosen to display my garments on the catwalk as part of her trend show at London Fashion Weekend, which was yet another unbelievable surprise and a massive honour!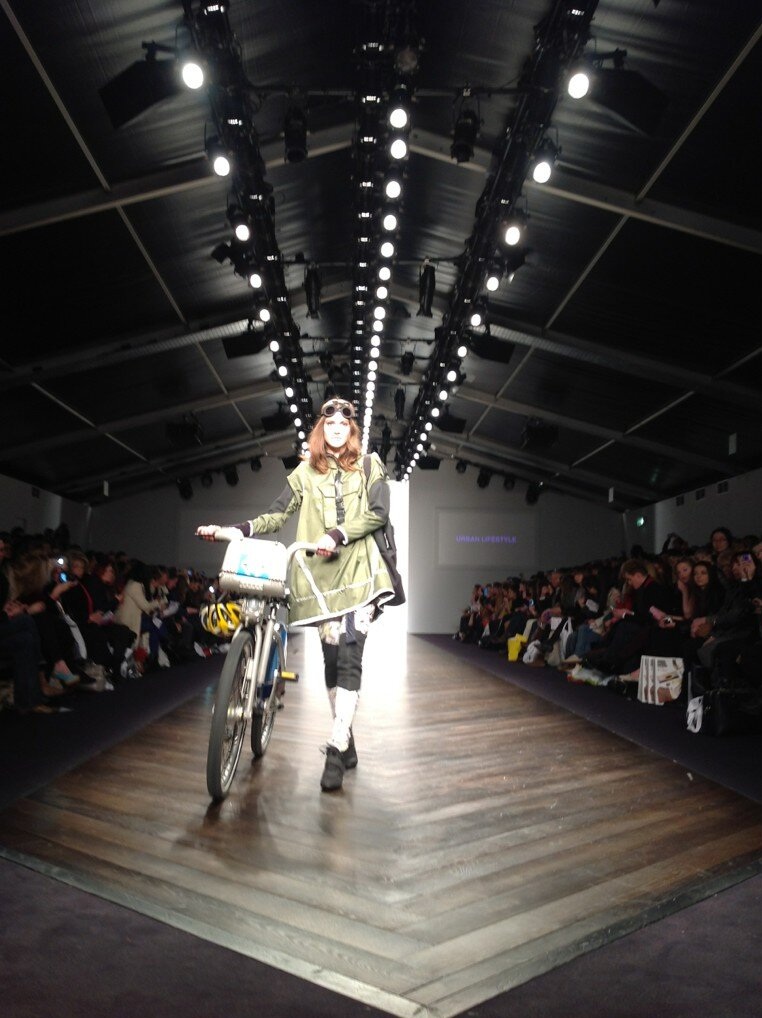 Photo from LFWend twitter
it was really good to meet the Finalists and Judges everyone was very kind and supportive! one of the judges and 2011 FAD winner Milly Jackson created this beautiful illustration of one of my outfits: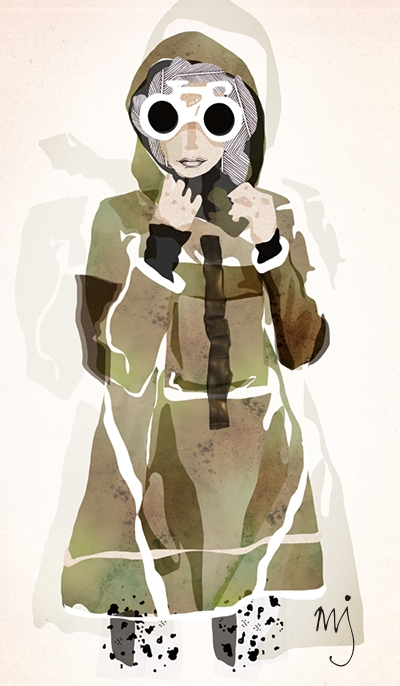 Picture from www.millyjackson.com
Thank you Milly and the Judges and Thanks again Fashion Awareness Direct!