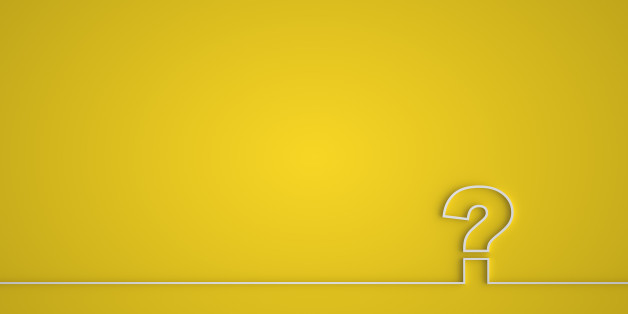 Serdarbayraktar via Getty Images
In the run up to this year's Edinburgh Fringe (the warzone for the arts), I felt super in control about what the future held as I strutted through the streets listening to Little Mix Power having been taken over by Jade Thirlwall. I was ready for everything that the world would throw at me - the successes, the failures, the love, the loss and everything in between.
Then, I hit the Fringe, where I had my personal best run to date - with many five star reviews and so many fantastic audience comments, I was told I had a buzz this year (who the fuck even knows what that means but it's nice to hear). Yet, I learnt something more important than any of this. I have no idea what I'm doing. I can look around at what everyone else is doing, I can feel happy for them, I can feel envy. I can come home watch a full season of Teen Wolf and get really frustrated that Holland Roden gets to kiss Dylan O'Brien and that I will never kiss Dylan.
After a few conversations with other friends in other industries, I realised that it's not a comedy thing, it's a human thing. I have friends who work in production who wish they were higher up the chain or who wished they could work on bigger shows. One of my best friends has worked in buying for over a decade and has struggled to move over to the department of her dreams. Recently, she has quit her job so she can pursue the place she wants to be.
I think in 2017, we are used to getting everything at the click of a button. You know I don't actually have to leave the house anymore right? I think we've forgot what it is like to take a journey and not only take a journey but enjoy it. Or rather, enjoy the drama of the journey.
The good, the bad, and the hungover Sunday audience.
We say we can write our own rules in a relationship so why not in the rest of our life? I, for example, am somebody who needs quiet for the first hour in the morning. No noise from social media, no deep and meaningful chats in the kitchen with my housemate, no job lists but just one hour to come round and consider the day ahead.
I've felt bad about that rule if I've been entertaining. But, what's an hour between chums?
We all need to do what's right for us to get through.
I realised as many of my reviews have stated I am a "crowd-pleaser". I think this carries over into my personal life too. And it's exhausting.
I've already started about next year's show and I think it is going to be a culmination over the next 12 months, which is re-embracing life. As a post-Fringe treat, I've booked my very first ever West-End show (I know, sometimes I shock myself - I just always figured you can go to the cinema for a tenner), I've booked two nights in Paris, organised lunches and brunches with some of my nearest and dearest and booked to go and see a Fringe romance in Glasgow. THIS IS JUST FOR SEPTEMBER. And, I can't wait to see what it's like giving as much attention to my personal life, finding out the real me. I'm growing him like a Tamagotchi and I can't wait to see if I can keep him alive
I'm also going to do a fucking abseil...