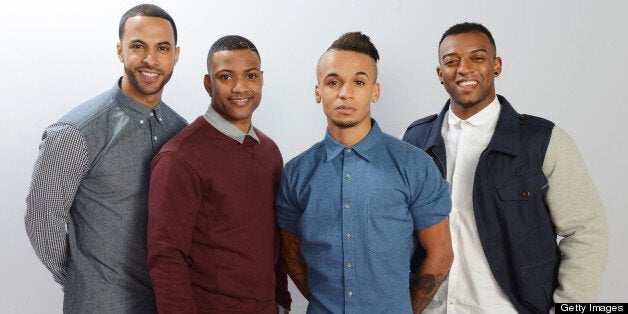 Emotions are varying nationwide this morning as four-piece boy band JLS have announced they are to split up. But whilst we all worry about the future of the band (one to have a successful solo career, two of them to disappear, and one to be a future contestant of Walking Through Traffic or whatever flagship Saturday Night ITV show will occur in 2015), lets look back at the history of JLS.
JLS (which stands for Justin Lee Sollins) formed in 2008 after all four of the boys auditioned for The X Factor. The came second to Alexandra Burke, who has also had quite the thriving career. They were known for their four part harmonies, cheeky persona, and That Interview They Did That One Time Where Aston Did Done a Backflip.
After coming second in the talent contest, JLS soon released their first single, "Beat Again", which went straight to Number One. This is the first time a song about myocardial infarction has hit the top spot in the charts.
Their success didn't stop their; JLS thought it would be wise to release a second song called Everybody In Love. It was a smash hit, with such deep lyrics such as
Everybody in love, go on put your hands up
Everybody in love, go on put your hands up
Everybody in love, go on put your hands up
If you're in love, put your hands up
After a string of number one pop anthems, JLS decided to go utterly mental and started releasing club anthems which included samples of songs in the public domain. These included "The Club is Alive" (which samples the title song from The Sound of Music), "Do You Feel What I Feel" (an odd sample of a 1960's Christmas song) and "Grandad, We Love You [In Da Club]".
So, after chart-topping singles, their fashion range, countless TV specials, Aston's backflipping and condom franchise, what is next for young rapscallions JLS? Well, nothing. They've split up. Did you not read the title of the article? Come on.