Despite the relative success of the Help to Buy scheme and the hope surrounding the recent announcement of a Help to Buy ISA, finance still remains a significant barrier facing prospective homeowners hoping to step on to the ladder, with many finding themselves pushed to their financial limits in their attempts to purchase a home.
Unfortunately, this can sometimes lead to buyers overlooking the range of extra costs involved beyond the purchase price. In total, these costs could add anything up to 10% to your total bill, so they need to be carefully factored in to your budget in advance.
Stamp duty is a tax charged on all property purchases over £125,000, and is usually the largest additional extra expense to consider when purchasing a home. Last December, Chancellor George Osborne announced an overhaul of the stamp duty system, putting an end to the 'slab' method where fixed amounts of tax were charged at certain thresholds. Under the new system, a buyer purchasing a family home for £275,000 will save £4,500, but will still be faced with a bill of £3,750.
Conveyancing is the legal process of buying and selling a property, and includes registering the transaction with the Land Registry and conducting searches. Quotes vary significantly, with online conveyancers offering packages from around £700 for a £250,000 property. Solicitors also offer deals, but tend to be more expensive.
Surveys help you learn about the condition of building, and alert you to any significant problems which may make it necessary to renegotiate the purchase price or pull out altogether. There are three main types of survey - a condition report, homebuyer's report and a buildings survey. A condition report will cost you around £150-£300, while a buildings survey is generally priced in the region of £500-£1,000.
Mortgage arrangement fees
An arrangement fee is paid to your lenders to set up the mortgage. These fees vary significantly, and can average around £1,000. You can usually choose between paying this fee upfront or adding it to the mortgage. Some lenders charge a percentage of the loan rather than a flat cost, so it is vital to assess all of your options.
If you're moving down the road from your current home, you may be able to enlist the help of some friends to help you out. Moving your belongings long distances between family homes, however, is more complicated. Hiring a professional removals firm can cost from a few hundred pounds to well over £1,000 depending on your circumstances, so ensure you shop around to get the best deal.
Furniture and White Goods
You've bought the house, and now you need to fill it. Ensure that you know which white goods (if any) you will need to purchase, as these can eat up a sizable chunk of your budget.
Keep some cash aside for any unexpected repairs and improvements, as very few homes need no work at all. Indeed, most new homeowners spend significantly more than they initially plan on doing up their new property, so don't stretch yourself to the absolute financial limit before you move in.
Paula Higgins, chief executive of the HomeOwners Alliance shares her top tips on saving money during a move.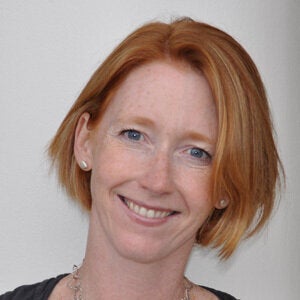 Beware Estate Agent Recommendations
"Don't rely on a conveyancer or solicitor recommended by the estate agent you found your home through. They often get a hefty commission that can add significantly to your bill. By all means get a quote, but use it to shop around before deciding."
"Moving on a Friday is typically more expensive as it is the most popular day to move. You may be able to save money on your move by being more flexible on the day."
"It may seem like technical legal language, but there are few things more important - and potentially costly - about your home than whether it is freehold or leasehold. Less than 80 years left on a lease means extensions will be costly and homes much more difficult to sell.
"Even if you're buying a property with a long lease, remember maintenance fees and ground rent charges are a major source of contention - ground rent alone usually costs in the region of £100-£250 a year, but even on ordinary flats the annual charges can amount to over £1000."
Mortgage Costs: Repayments, Restrictions and Fees
"While interest rates are low it's always worth doing a stress test using an online calculator to see what impact an increase in interest rates would have on your ability to meet repayments. If you're over 45 or have childcare commitments, the new lending restrictions applied since last April may mean you struggle to find a lender or can borrow a lot less than you expected. As all lenders apply different matrices for calculating affordability, we advise people use a fee-free mortgage broker to find the lender that suits them."
"And watch out for fees - but don't rule them out completely. Lenders offer a wide spectrum of rate options, all with different fees and incentives. Where one borrower may benefit from paying a fee, others will be better to cut upfront costs and pay a slightly higher interest rate."