It was only 6 weeks ago that Hurricane Harvey smashed in to Texas. You could be forgiven for thinking it's been longer - after all, that was five hurricanes ago. Since then communities across the Caribbean have been destroyed by terrifying storms that have brought death and destruction.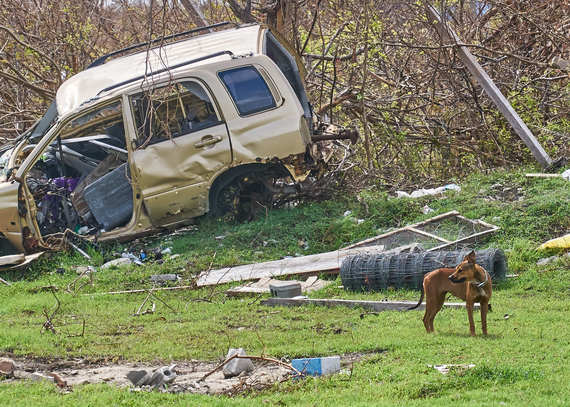 Relief efforts continue in earnest for the millions that must now rebuild their lives. Most of you reading this piece probably think I'm now going to talk about the forgotten animals in disaster zones that are in dire need; injured, starving and at high risk of disease - for over 50 years World Animal Protection has helped and continues to help these very animals.
Today though I'm going to talk about why it's crucial for governments to include the protection of animals in their disaster preparation plans- it's staggering that around 1.3billion of the world's poorest people rely on their animals for food, transport and their livelihoods. That's why the lives of animals and people are fundamentally linked.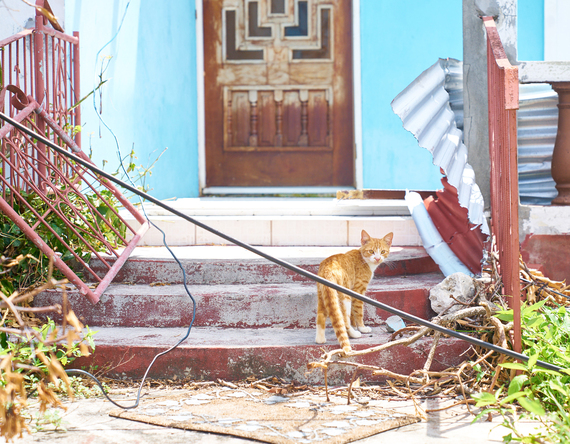 Just a few weeks ago, Hurricane Irma laid waste to the island of Barbuda. The entire population of around 1,800 people was evacuated - nobody was allowed to take their animals with them. Once the storm passed, our team on the deserted island saw animals wandering through the shattered landscape, confused, hungry, scared and injured. The smell of death was heavy in the air and would have been as disturbing to the animals as it was for our rescuers. Dogs and cats were sat outside their flattened former homes, patiently waiting and hoping for their owners' return. The team could immediately see a great threat to the livelihoods of communities on Barbuda - they knew it would only be a matter of time before the starving dogs would turn on the horses, cows, goats, sheep, pigs and poultry roaming free across Barbuda's farmland, as fences and pens have been uprooted or destroyed.
Some governments around the world such as Mexico, Costa Rica, New Zealand and India have begun to understand how crucially important it is to protect their animals to help their people before the hurricane, earthquake, flood or drought hits.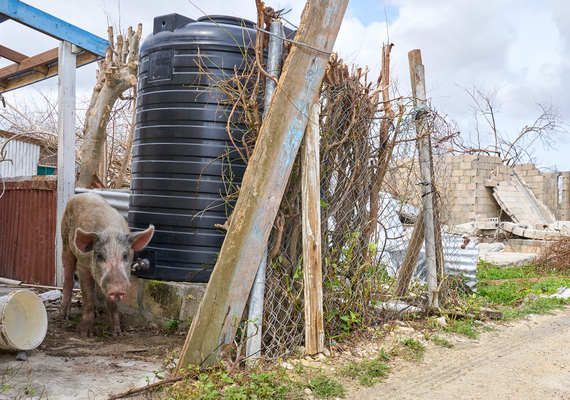 We've worked with governments to install typhoon-resistant shelters and other defences for farm animals. Not only do these shelters decrease animal suffering and death in the wake of a disaster, they increase a community's ability to secure their future livelihoods. Ahead of looming storms, public service announcements are also broadcast up and down countries, offering guidance to animal owners on how to prepare and ensure the safety of themselves and their animals.
It took us many years of lobbying before we secured agreement from the United Nations Member States in 2015 to measure the impact on animals in disasters as part of its Disaster Risk Reduction framework 2015 - 2030. This landmark agreement will protect animals in disasters and will guide the disaster risk reduction policy for countries in danger zones around the world for years to come.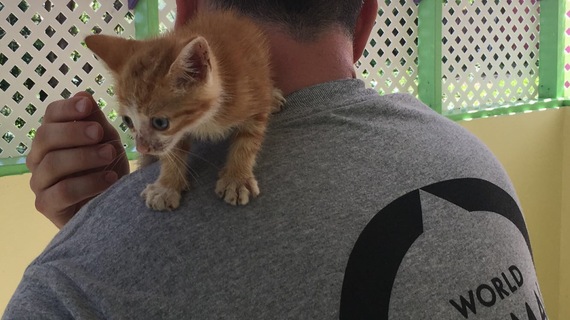 Forward-thinking governments are aware of this and are now doing a great deal to protect their animals to save their communities. Others still have a long way to go.
Whenever or wherever a disaster hits, the survival of people and animals can't be separated. Response efforts must address this, but so must planning in advance. Only by acknowledging the intrinsic connection between animals and people can we facilitate lasting recovery for communities in danger year after year.
For more information on our work, visit https://www.worldanimalprotection.org/our-work/animals-disasters