I recently spent four days at Paisley Park, which used to be my office but is a museum now, at the one year celebration of Prince's passing, alongside thousands of fans. All who'd come to attend panels, see shows, and generally pay tribute to the man who'd built this mecca of creativity (and funk) in the middle of the cornfields of Chanhassen, Minnesota. I'd been back inside one time in the 15 years since I'd left, and it was just as beautiful and strange as it was then. I walked under eyes I myself had created and mounted over the entrance, years before, surprised they hadn't been replaced by something else in all the time that had passed. I walked over a marble floor inset with his symbol - a floor we'd dreamt together up one long night at the computer, just him and me, nearly 20 years prior.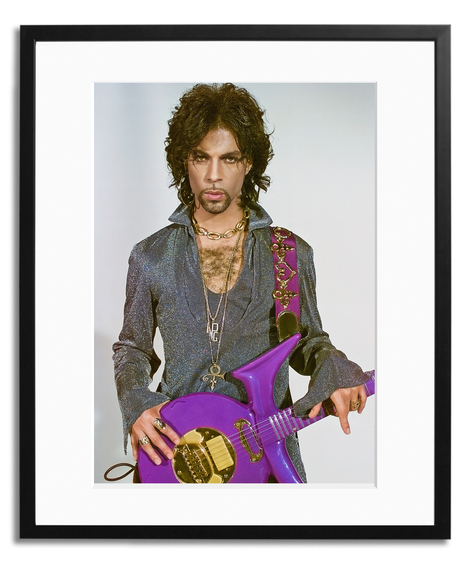 For 14 years I worked in every corner of that building. It started as a job in 1988 painting a video stage, and over time that evolved into all kinds of other things: I created album art and promo materials, designed parties and t-shirts and even jewellery. I hand-painted his bass, played interior designer that one crazy night, and eventually became Prince's photographer on numerous impromptu photo shoots around the studios and Minneapolis, the two of us experimenting with the then new digital camera and its instant magic. He never doubted I could do anything he asked of me, even if I myself sometimes did (and in some cases had no qualifications whatsoever to do it). But he was right; I always managed.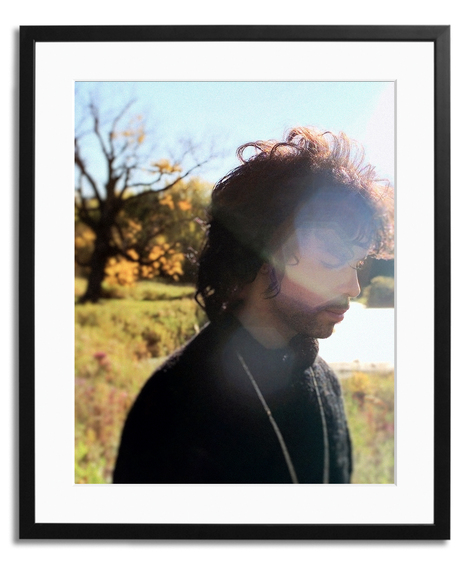 Now he's gone, and I couldn't bring myself to focus too hard on what it was being celebrated, the great silent loss of it, the giant hole at the center of all that joy and heartbreak. What astounded me was reconnecting with all the other Paisley Park alumni, my fellow panelists - the other photographers, designers, engineers, tech people, managers, and musicians who'd fueled this whole mad Willie Wonka-esque enterprise over the years. And I realised, in reconnecting with them and hearing all their stories, how we all had the same story, in a way. I heard my peers talk about the opportunities he gave them, and how they surprised themselves, again and again. He was not an easy man to work for, but all I saw in everyone who worked for him was gratitude - and respect for his artistry. As hard as he pushed us, he pushed himself harder, always; he'd dig the trench but then get in it with us. He shared his talents with us as we shared ours with him. He demanded a lot of us, but even more from himself.
He believed in us. All of us.
Prince did it on his own terms, always - which is rare for anyone, let alone a person of his status. This was a man who could have retired on all the money he had made from Purple Rain and simply dropped an album here and there. Instead he built a creative complex, Paisley Park, when he was still in his 20s, in his home state of Minnesota, and engaged himself in every aspect of his career. He was a creataholic and a daredevil, taking chances and making choices that were not always easy, even to his own detriment and some public derision (not everyone was down with a guy being a symbol).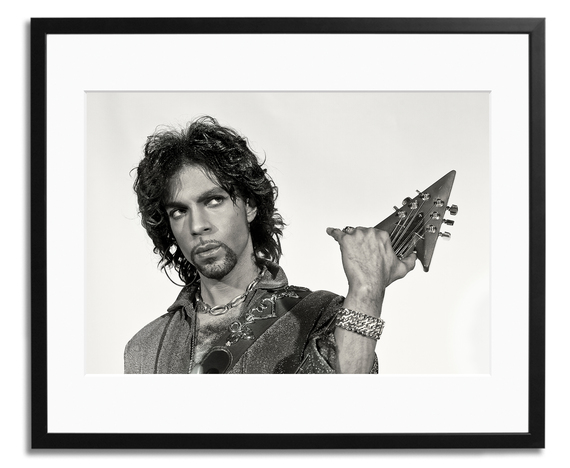 When you visit Paisley Park now, now that it's a museum full of artifacts, the guide will lead you through that entrance and tell you that Prince's eyes hover over the doorway so that everyone knows he's always watching. I created that image, and maybe that was his thought behind it; what I remember is we wanted something that looked really cool. But it's inevitable that as the man we knew became a myth, our individual memories would become a collective one. My hope is that his humanity doesn't get lost in it. He was not a mystic who waved his hand and made it happen - Paisley Park and all the magic that happened there, all the music and art. He was a person, one who built from nothing the exact world he wanted and then lived in it every day. He was human, like all of us, but he made the choice to push in monumental ways in every second at every opportunity instead of standing back and letting life happen. If you were in his orbit he'd push you too. If you could hang with him, he'd change the trajectory of your life. I know I've carried that with me, his gift to us.
A selection of prints are available to purchase from Sonic Editions.