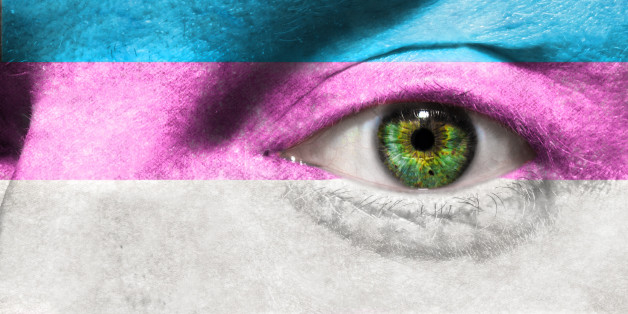 Shutterstock
This weekend, another Pride event found itself deep in the mire after a performer referred to bisexual people as 'greedy'. It was far from the first time it happened this year, and despite the best intentions of Pride organisers the length and breadth of the country, it keeps happening. And we can't go on like this; we have to make it stop.
Very few Prides these days still call themselves 'gay' pride, a big and welcome change from just a few years ago when even the title of most Pride events excluded trans, intersex, queer, lesbian and bisexual people, and others. And most Prides have come a long way to actively include sections of the LGBTI community who have previously been excluded.
In a sense, it's desperately ironic. The first Pride - in New York in 1969 - was led by a bisexual woman, Sylvia Rivera, and her friend, bisexual transwoman Marsha P Johnson. Without bisexual people there possibly wouldn't be a Pride movement, and we erase our own history if we don't respect the pivotal role played by bisexual people in our collective history.
And we - as Pride organisers - need to do more. We need to tell performers that their tired old tropes poking fun at bisexuals, trans people - in fact, anyone in our community - are unacceptable. With foresight into their acts, we probably shouldn't be booking them in the first place. But we should at least be telling them what is and what isn't acceptable before we hand them a mic and give them free reign to reel out 'gags' that pre-deceased even Larry Grayson.
A few weeks ago, I was at a major Pride event in northern England where a drag performer referred to bisexual people as those 'who haven't decided yet'. I was stood with a colleague, one of the organisers of the UK's new BiPride event, due to take place in London in March 2019. I was shocked and couldn't quite believe what I'd heard, but it was nothing compared to the shock and physical convulsion my colleague expressed.
Pride isn't for everyone, and I have LGBTI friends who hate it. But bisexual people should be free to be as excited about Pride as I am, as some of my LGTI friends are. They shouldn't avoid Pride for fear of being the butt of jokes about their - completely valid - sexuality of being attracted to more than one gender. And it was a credit to the organisers of that Pride that they jumped on the performer as they came off stage, told them that what they'd just said was unacceptable, and went on to apologise on stage and on social media.
Sadly, not all Prides have dealt with this issue in such a way that has left them unscathed. There have been other, similar instances this year where Prides have booked acts who have transphobic lyrics in their back catalogue, or acts who use blackface. And in most cases, the Prides have taken decisive action to cancel the act. But in some cases, action could have been much faster and much more decisive.
It's not enough to say "oh, but they're a drag queen, drag queens have always taken the piss". We wouldn't and shouldn't accept that defence if they were racist or misogynistic. Comedy evolves, and so should drag artists. If you can't refine and modernise your act, you shouldn't be on the stage.
The UK Pride Organisers Network - of which I am a founder and Co-Chair until my retirement next month - is in a prime position to help Pride organisers get this right. And it's determined to do so. With the support of members from Prides and LGBTI community organisations across the country, the Network is going to try to develop and publish stage guidelines for Pride events. Proactive Pride organisers could ask performers to sign these guidelines before going on stage. Breach the guidelines and you won't be paid, and won't be rebooked. And probably won't be booked by any other Pride in future. And before people start shouting, no, it's not curtailing free speech. It's about respecting our community.
When people ask us Pride organisers why we still need Pride, as examples we cite the oppression of LGBTI people in Chechnya, the lack of equal marriage in Northern Ireland, and homosexuality being illegal in 76 countries. And we say, rightly, that until all of us are free, none of us is free. We need to take the same approach with inclusion at Pride; until all of us are included, none of us are included. From my relatively privileged position as a white, cisgendered gay man, I don't want to be a part of any Pride that excludes anyone in our community, whatever their identity. And I want to see Prides take affirmative action to get this right.
And most do get it right. Ten days ago at Pride Cymru in Cardiff, the organisers of BiPride carried their banner in the Parade and were overwhelmed by the support, and the number of people joining them in the Parade. They were cheered and applauded. I've seen BiPride at a number of Pride events this summer and it's been heartening to see the support.
I began this post by saying that we have to make it stop. And I reiterate that point again. Because if we don't, there's no pride in exclusion. If Pride isn't for every member of the community in equal measure, it is for none of us. It might be late, but it's not too late. It's time to step up and sort this out.
The author is writing in a personal capacity and his views are not necessarily those of any of the organisations with which he is associated.