A hundred summers ago Opatija, on the Adriatic coast, was regarded one of Europe's finest seaside resorts. Head there today and you'll find an attractive Croatian town overlooking the shimmering water of Kvarner Bay.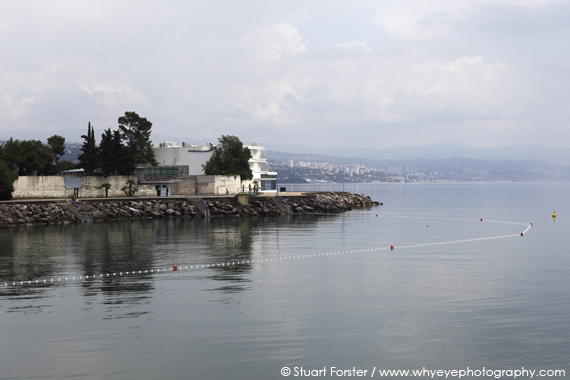 The beginning of the Great War, in 1914, hit tourism in Opatija hard. At that point Abbazia, the town's Italian name, or Sankt Jakobi, as it was known in German, was the destination of choice for those members of the Austro-Hungarian aristocracy who wished to be seen in a fashionable coastal resort.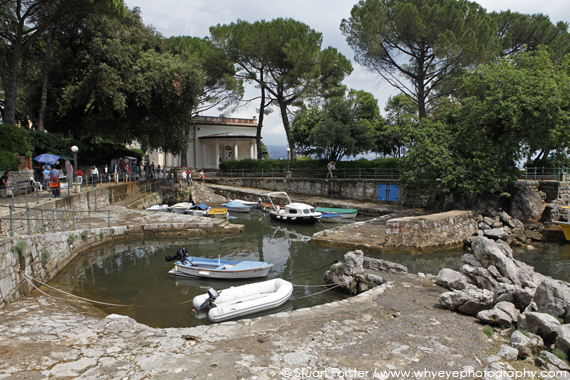 The origins of the settlement can be traced back to the foundation of a Benedictine Abbey, dedicated to St James, in the 14th century. Fishermen soon followed. Seafood still features on many of the menus of restaurants with chic terraces and bay views.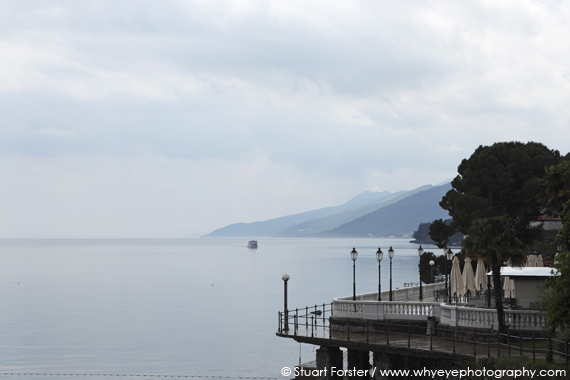 In 1844 a wealthy merchant from Rijeka, Iginio Scarpa, had a fashionable property built overlooking the Kvarner Bay. Scarpa's legacy, Villa Angiolina, is today the home of the Croatian Museum of Tourism which tells the story of all that followed.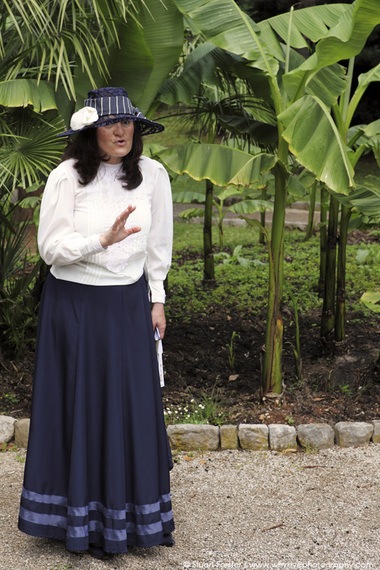 During the heyday of the Austro-Hungarian Empire Opatija drew as many as 55,000 visitors a year. Only the spa town of Carlsbad (today known as Karlovy Vary, in the Czech Republic) drew more.
By the 1860s the nobility from Austria, Moravia and Hungary were heading here to take advantage of the healthy climate, particularly during winter, when temperatures remain mild, rarely dropping below 10°C.
Friedrich Julius Schüler is credited as the key visionary behind the development of this resort. As director of the Southern Railways Schüler played a decisive role in establishing a rail link between Opatija and Vienna. He also prompted the building of hotels, villas, parks and the waterfront Lungomare promenade that runs between Lovran and Volosko. The Grand Hotel opened in 1884 and is one of numerous grand villas and fin-de-siècle hotels that you'll see here, hinting at the wealth and tastes of bygone days, alongside more modern buildings.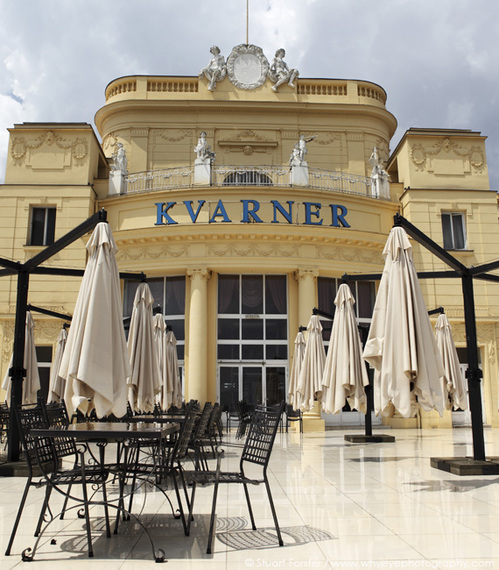 Members of the Habsburg nobility would spend from three to six months in this Kurort (climatic wellness resort), undertaking activities as diverse as bathing in the sea and forest walks. If you're feeling energetic you can following their long-faded footsteps and head to the summit of nearby Mount Ucka, 1,401 metres above sea level.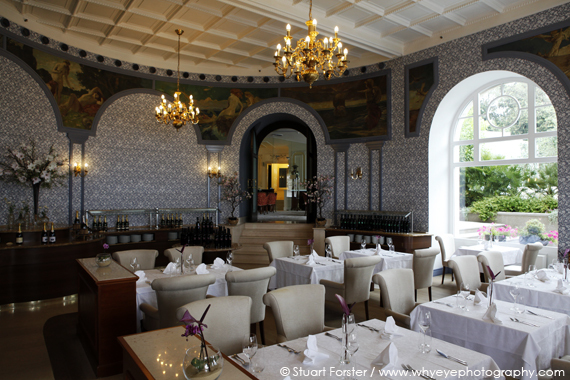 Wellness remains a draw today. The Thalassotherapia Opatija (Maršala Tita 188/1, 51410 Opatija, tel. +385 (0) 51 202 600) was established in 1957 as Croatia's first specialised rehabilitation clinic for cardiac patients and expanded into treatments for dermatological issues and rheumatic problems. Many tourists are now drawn here to undergo treatments and relax in the airy, modern Thalasso Wellness Centre Opatija.
Schüler's stern looking, moustachioed bust is located in the Park Angiolina - the botanical gardens - where banana plants and other vegetation imported from around the world flourish alongside indigenous flora.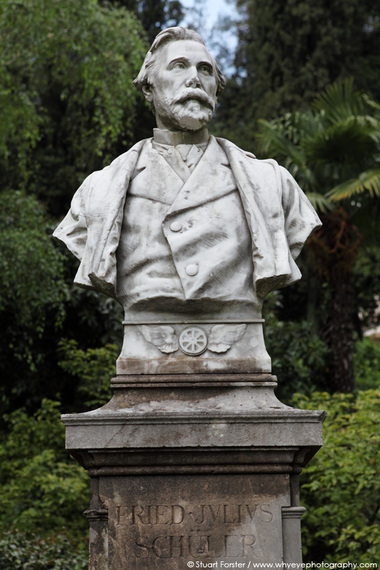 A stroll around this attractive resort, tips a hat at habits the Austro-Hungarian nobility, who enjoyed constitutional walks, and is a fine way of getting to know the resurgent resort of Opatija.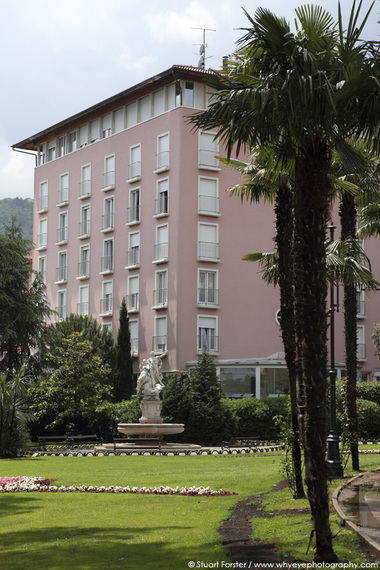 Further Information
Find out more about the area by visiting the Opatija Tourism and Kvarner County Tourism Office websites. Learn more about the country via the Croatian National Tourist Board website.
Where to stay
As a long-established tourism destination Opatija has a wide choice of accommodation, including a number of quality, value-for-money options. The city's hotels include:
Hotel Milenij (Ulica Maršala Tita 109, tel. + 385 (0) 5120 2000) is a centrally located 5-star hotel with 99 rooms and views over Kvarner Bay. During summer the hotel terrace hosts live music five nights a week, making it a popular meeting spot.
The Mirimar (Ive Kaline 11, tel. + 385 (0) 128 0000) is a 4-star superior wellness resort with 100 rooms, all with balconies, and a restaurant serving seafood and cuisine with Austrian and Istrian influences. The spa features an outdoor seawater pool, an indoor pool plus sauna facilities, a hot tub and a garden area.
Hotel Bristol (Ulica Maršala Tita 108, tel. + 385 (0) 5170 6300) is a smart 4-star property with a Habsburg era façade, 76 modern guestrooms and two suites. This centrally situated hotel has a spa plus a café and restaurant.
Where to eat
Opatija offers a spectrum of dining options, from cosy, traditional spaces to upscale, gourmet restaurants. These include:
Cantinetta Sveti Jakov (Hotel Sveti Jakov, Pave Tomašića 1, tel. +385 (0) 5120 2066) is an elegant restaurant with a waterfront terrace and an intricately painted dining room. The culinary focus is on Mediterranean dishes and Istrian delicacies. If you get the chance try the fuži pasta, a regional speciality, served with scampi and black truffles.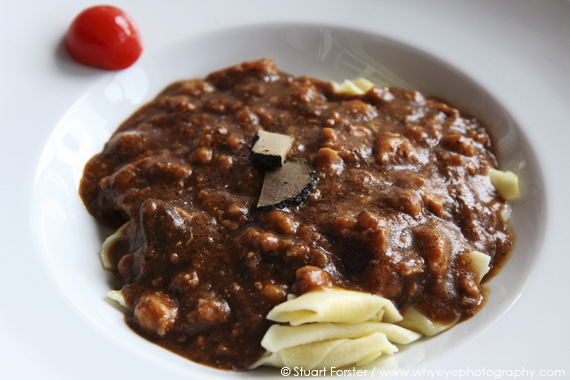 Restaurant Laurus (Nova cesta 12a, tel. +385 (0) 741 355) was established in 2003 and has seafood plus grilled meats on the menu. The terrace, with sea views, is a popular and romantic option on warm evenings.
Restaurant Bevanda (Zert 8, tel. +385 (0) 5149 3888) is a fine-dining establishment that opened in 1971. Chef Andrej Barbieri oversees a modern, Mediterranean-influenced menu that includes impressively presented regional dishes and seasonal products.
Three things to do
Take a look at the iconic Maiden with the Seagull sculpture, now a symbol of Opatija, on the Lungomare. The statue was erected in 1956 replacing the Madonna Del Mare figure that was erected in memory of count Arthur Kesselstadt in 1891 and today stands in the Croatian Museum of Tourism.
Participate in a dog-led truffle hunt in nearby woodland.
See (and taste) pralines being made in Melinj Choco World, in the basement of the Hotel Milenij.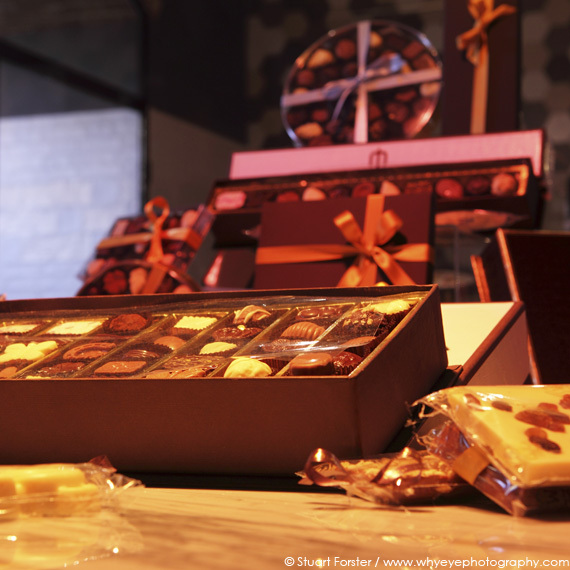 Read more of Stuart Forster's food and travel features on his personal blog, www.go-eat-do.com.