When you head off on vacation, do you simply want to reach your hotel, unpack and spend a couple of weeks enjoying a relaxing change of scenery or do you consider switching accommodation while you're away?
There are benefits to the latter. During a recent trip to Malaysia I stayed at four different resorts and hotels, so that I could maximise my impressions of the country. Doing so allowed me to take a look at Langkawi, Ipoh and the Malaysian capital, Kuala Lumpur (KL).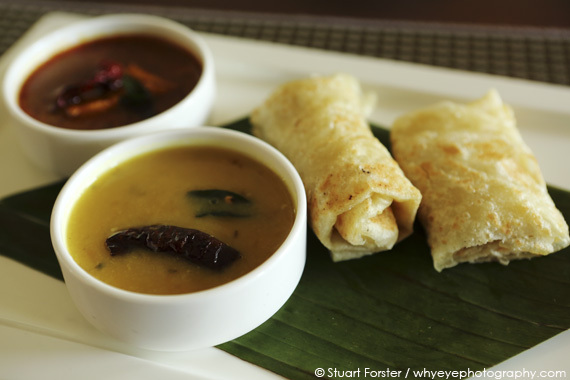 My first stop was Pulau Langkawi, the main island in the archipelago off the north-west coast of peninsula Malaysia. I took a domestic transfer with Malaysia Airlines, a journey that takes 45 minutes from KL. Langkawi International Airport is located on the south-west of the island, about a ten minute drive from Cenang Beach, whose thoroughfare is lined with restaurants and shops and proves a popular though laid-back evening hangout.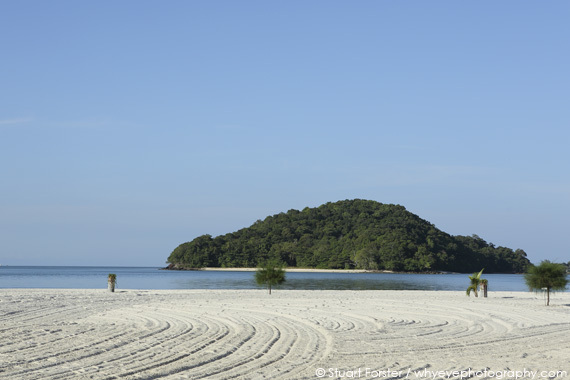 Staying in a beachfront chalet at the 35-acre Maritus Pelangi Beach Resort and Spa meant I could wake up and step down from my balcony onto the private, white sand beach. I noticed the majority of my neighbours passed the days sunbathing and reading while swaying in hammocks slung beneath palm trees. With two swimming pools, two squash courts and a fitness centre I preferred to make use of the sporting facilities.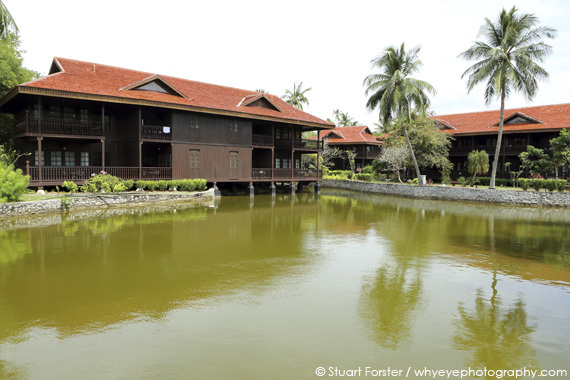 One of the best spots to gain an overview of Langkawi and its coastline is up on the observation deck, 700 metres above sea level, at the top of the Gunung Machicang mountain. The quickest way of reaching the summit is via the Skycab, a cablecar that runs for 2.2km via a mid-station at 650 metres above sea level and rising above dense rainforest in the process. If you've got a head for heights then book a ride in one of the glass-floored cablecars.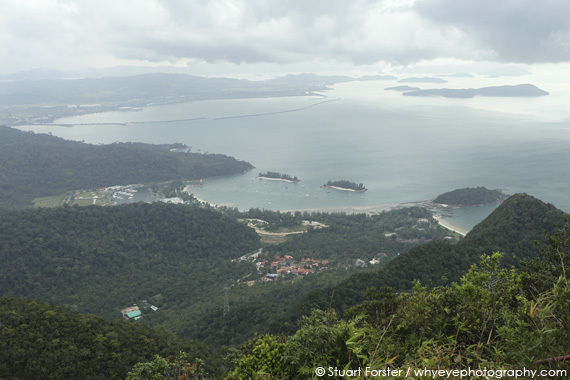 Moving to the Danna Langkawi, a 5-star hotel by Telaga Harbour, allowed me to swim morning lengths in the 51.20 metre long infinity pool before enjoying a leisurely buffet breakfast in Planter's restaurant, overlooking the pool. This chic, modern hotel has a grand, Colonial feel.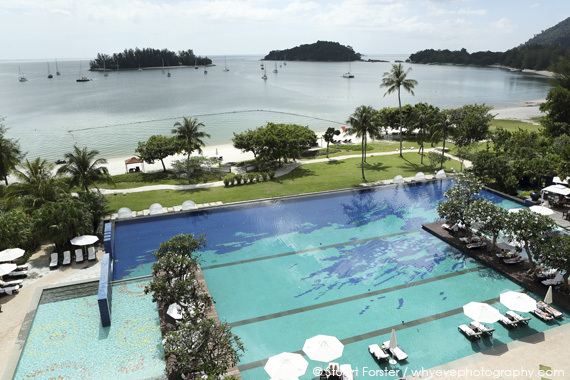 In Straits and Co, the hotel's airy café-restaurant I dined on traditional Malaysian cuisine. This is the kind of place that will appeal to couples seeking an upscale getaway. On checking in to the Danna one of the masseuses from the spa showcased her handiwork on my head and shoulders, a technique that must tempt numerous guests to take a full hour with her.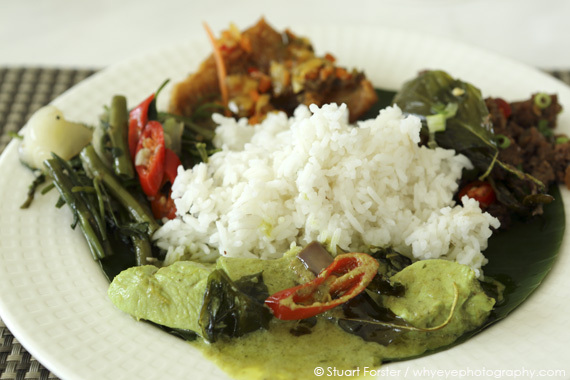 Before heading back to mainland Malaysia I joined a tour of Kelim Karst Geoforest Park, a region of dense mangrove forest, undulating limestone mountains and subterranean caverns. The park's bat cave is a popular draw and this area will appeal to anyone interested in ornithology.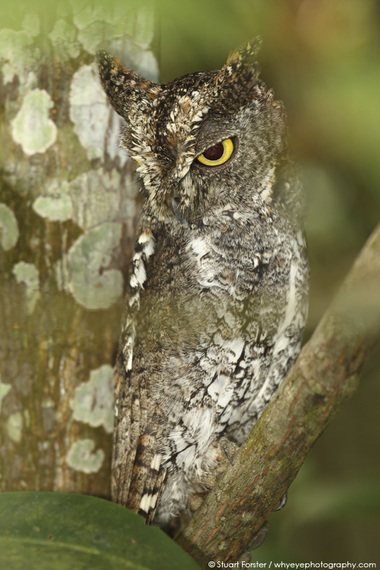 Thanks to the excellent eyesight of Khirien, the naturalist who guided me, I was fortunate enough to photograph a dinky oriental scops owl as well as juvenile white-bellied fish eagles swooping in for prey.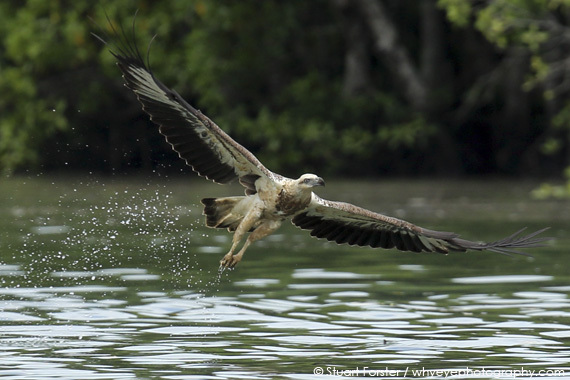 Among the main draws of Ipoh are the cave temples on the edge of the city. Sam Poh Tong, a temple with colourful Taoist and Buddhist statues in the courtyard and numerous Buddha figures within the caves, will prove fascinating for anyone interested in religion or photography.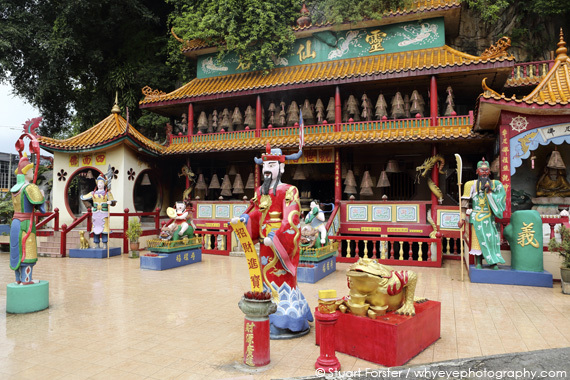 The Banjaran Hotsprings Retreat is set in jungle and has 25 luxury villas. With stylishly presented cuisine, served in the open-sided Pomerol restaurant, this is a great place to withdraw to for a couple nights. The resort's customised wellness programmes, based on Ayurvedic principles, last up to 21 days.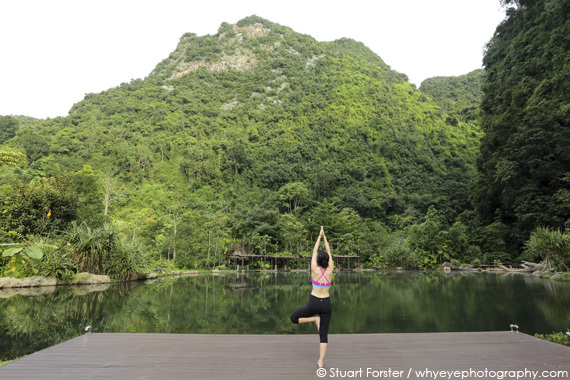 The Banjaran has geo-thermally heated dipping pools plus a steam room within a limestone cave. Another of the caves serves as a meditation area while arguably the most spectacular of the caverns is reserved for use as Jeff's Bar, a subtly lit spot for evening drinks with stalactites and naturally formed pools.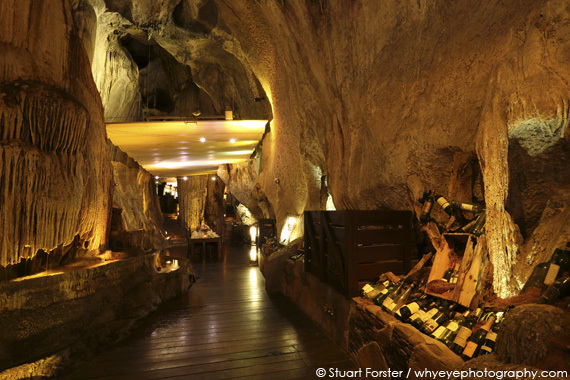 Prior to flying home I used my base at the in the downtown Hotel Istana to explore KL's nightlife. The 505-room hotel is a five-minute walk from Changkat Bukit Bintang, a street with a broad choice of bars thumping with music and places to dine. The city's most famous landmark, the Petronas Twin Towers, is a ten-minute stroll from the hotel lobby.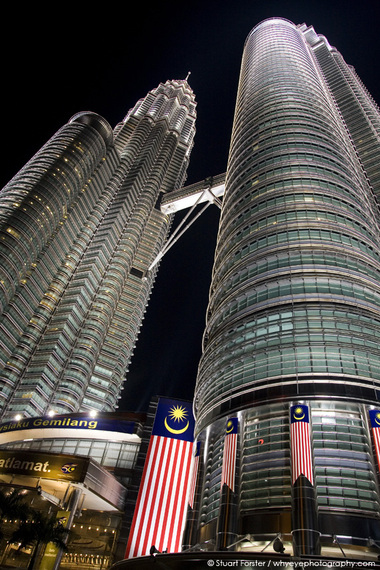 Switching locations brings benefits but there's no denying that simply staying put and unwinding also has its attractions.
Further information
Find out more about Malaysia and its attractions on the Tourism Malaysia website.
How to get there
Malaysia Airlines, a member of the Oneworld airline alliance, flies twice daily between London Heathrow and Kuala Lumpur International Airport. The direct flights on Airbus A380s carry up to 494 passengers, including 66 business and eight first class seats that fully recline.
When to visit
The high season on Langkawi runs from December to March, coinciding with the dry season. Travelling outside of the high season has advantages. During April to August, when the weather is changeable, you can get good deals on accommodation and car rental. The monsoon season, from September to mid-November, is also the island's low season.
Things to do
Consider taking a sunset boat cruise while you are on Langkawi. The trips last three hours, include a buffet dinner and provide you with the opportunity to jump and dive into the Andaman Sea from the foredeck of the Seasation catamaran. You can also enjoy the flow of the current from the safety of a cargo net slung between the twin hulls.
Read more of Stuart Forster's travel features on his blog, go-eat-do.com.