From 16 to 19 January a number of the world's top golfers were in the United Arab Emirates for the Abu Dhabi HSBC Golf Championship; Spaniard Pablo Larrazabal won the tournament, one shot ahead of Phil Mickelson and Rory McIlroy. Abu Dhabi is also growing in popularity as a destination for golf vacations.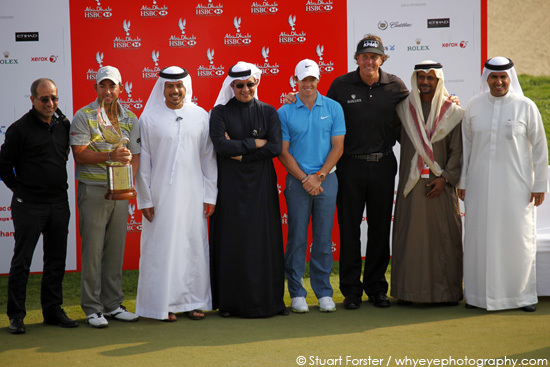 The weather during January is ideal for playing golf. Daytime temperatures creep above 20 centigrade, the sun shines much of the time and light breezes are common. Increasing numbers of players are aware of this and heading to Abu Dhabi to play at a time of year when courses closer to home are affected by cold and inclement weather. The number of rounds played by overseas players at the Abu Dhabi, Saadiyat Beach and Yas Links golf clubs rose by 95 per cent in 2012 and markedly last year too. The courses cooperate as part of the Golf in Abu Dhabi initiative, involving clubs and destination management companies.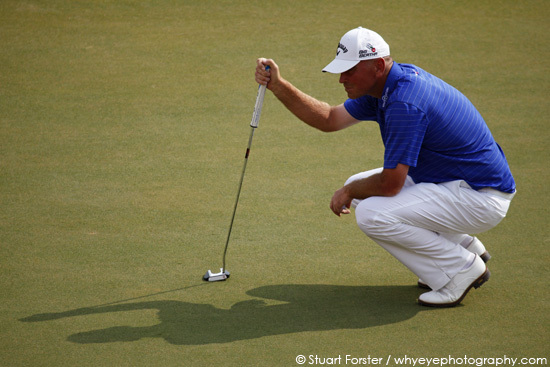 When friends heard I would be heading to Abu Dhabi to view the tournament and take a look at three of the Emirate's seven golf courses I guessed that my frequent run-ins with bunkers might prompt sarcastic comments. "You spend so much time in the sand that you couldn't have chosen a more appropriate place for a round," was one predictable remark. The Middle East may have popular associations with the desert yet the three courses that I visited were notable for their lush fairways and well-maintained greens.
My first stop was the Gulf's first 18-hole beach front course, at Saadiyat Beach Golf Club, which was designed by Gary Player and opened in 2010. Maintaining this 7,806 yard, par 72 championship level course is, inevitably, water intensive but efforts have been made to invest in the environment via salt-water lagoons and the restoration of sand dunes in which hawksbill turtles lay their eggs. For a couple of months each year hatchlings can be seen scurrying down the beach.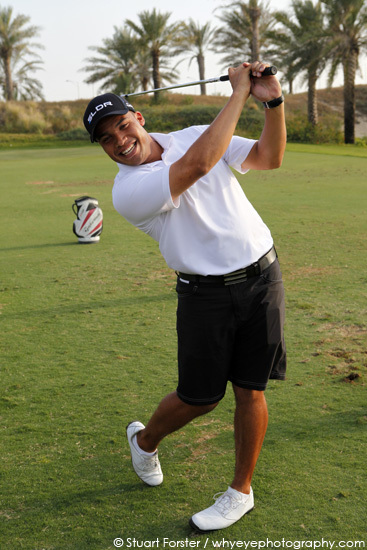 I took a lesson with PJ, originally from South Africa, one of the Saadiyat's professionals. He explained that the club offers coaching geared towards players of all levels, from absolute beginners to experienced players looking to tweak specific aspects of their game.The driving range is floodlit and music plays from the clubhouse, providing a relaxed atmosphere for practicing into the night.
Yas Links Abu Dhabi was my second halt. As the name of the club suggests, this is a links style golf course; the first of its kind in the Middle East. Kyle Phillips designed the 7,414 yard, par 72 championship course, which opened in 2010 and has eight holes on the coast. Similarly to Saadiyat Beach, this club also has a floodlit practice area and an academy course with nine par 3 holes.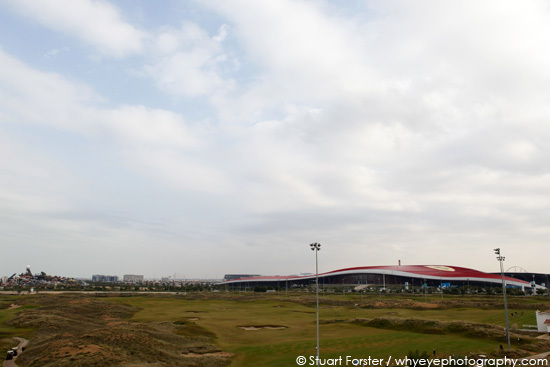 The club has won a number of accolades. Last year the newspaper Ahlan! rated Hickory's, the Yas club bar, in the Andalusian style clubhouse, as Abu Dhabi's Best Bar. Tripadvisor users rate Yas Links as one of the top visitor attractions in Abu Dhabi, behind Sheikh Zayed Grand Mosque at number one. From the upper floors of the clubhouse I looked out towards the famous prancing black stallion logo adorning the roof of the Ferrari World theme park. In the other direction I watched kayakers leisurely paddling towards the dense mangroves that grow within an easy iron shot of Yas Island.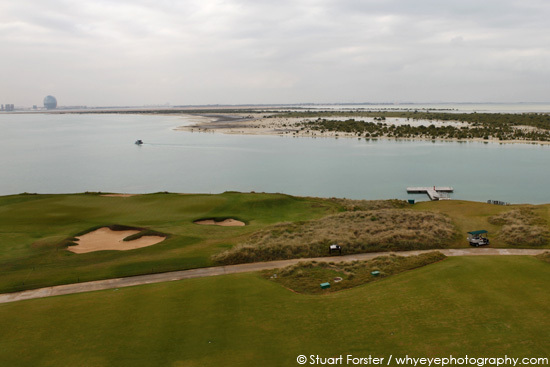 My third stop was Abu Dhabi Golf Club. The Abu Dhabi HSBC Golf Championship has been held on the club's 7,334 yard, par 72 National Course since 2006. Part of the PGA's European Tour, players compete for the silver falcon trophy, with Jamie Donaldson, Chris DiMarco, Martin Kaymer and Paul Casey among previous winners.The event has been pivotal in raising international awareness of Abu Dhabi as a golf destination with quality courses that both pros and amateur golfers can enjoy playing.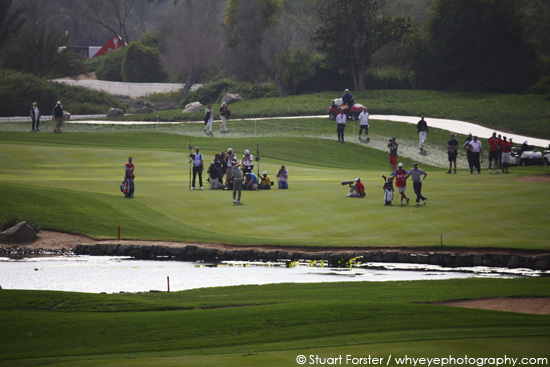 Peter Carradine designed the course, which is managed by Troon Golf. In November last year it was named Best Course in the Middle East for the second year in a row at the Asia Pacific Golf Summit awards.
Players not quite up to the challenges faced by the world's top pros, or looking for a round at night, can play the floodlit nine hole, 3,299 yard, par 36, Garden Course.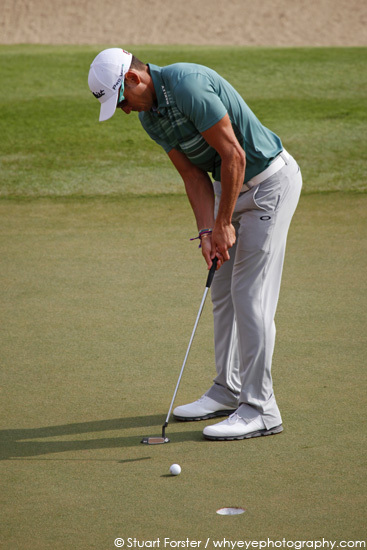 Even from the 18th green I could stand appreciating an example of the contemporary architecture for which is Abu Dhabi is becoming renowned. The clubhouse, whose facilities include a swimming pool, squash courts and state-of-the-art gym, is built in the form of a falcon gripping a golf ball.
Inspired by seeing the likes of Phil Mickelson in the flesh I'm hoping 2014 will see a dramatic improvement in my game. Getting out for a round in January, in short sleeves, is a step in the right direction.
Further Information
The Golf in Abu Dhabi website lists information on golfing packages and events in Abu Dhabi. Set packages run from five to seven days in duration. They include between three to five rounds of golf, transfers between the hotel and golf courses, airport transfers plus all taxes and service charges. Bespoke packages can also be arranged.
Abu Dhabi has a growing number of cultural and family-friendly attractions, providing places of interest for non-golfing companions. These include the Sheikh Zayed Grand Mosque, Manarat al Saadiyat exhibition centre, Ferrari World indoor theme park plus the Yas Waterworld water park. Find out more about heritage and tourism attractions in the region on the Visit Abu Dhabi website.
Read more of Stuart Forster's travel features on his personal blog, www.go-eat-do.com.