The first snows of winter are yet to fall here in the Alpine resort of Villars in Switzerland. Yet locals tell me that the white layers I can see on the jagged peaks of the Dents du Midi, across the other side of the valley, fell a couple of days ago.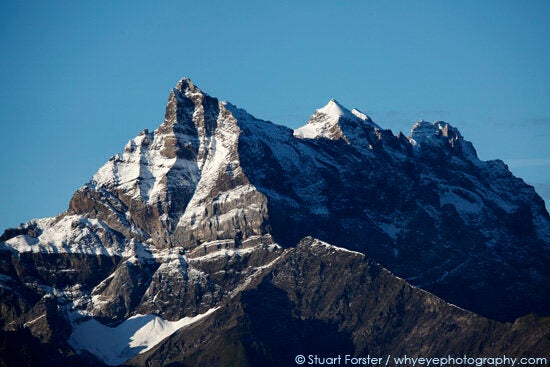 The sun is shining and the air is crisp. Thanks to the evergreen foliage of this region the arrival of autumn is almost imperceptible.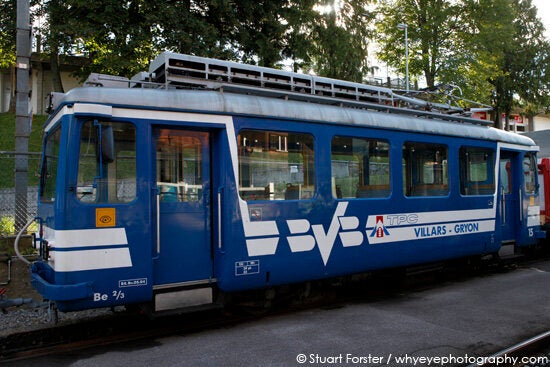 I'm sitting on the balcony of my room in the Alpe Fleurie Hotel and Residence admiring the mountain vista beyond the neighbouring wooden chalet. My hotel is diagonally opposite Villars Railway Station, where a sign informed me that the altitude is 1252 metres above sea level.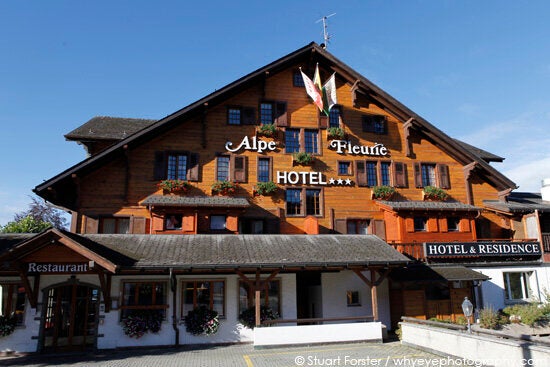 Long wisps of white-grey cloud intermittently drift below the summit of the Dents du Midi adding a touch of mystique to a scene that's changing subtly as the sun shifts in the sky.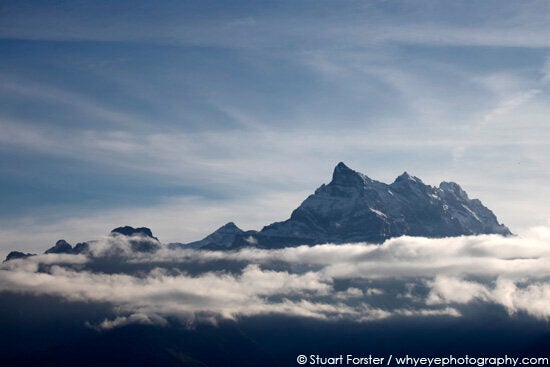 The Alpine landscape prompted me to utter a wow of appreciation as I pulled back the curtains shortly after dawn. Even before showering I was inspired to go onto the balcony and shoot a dozen photos.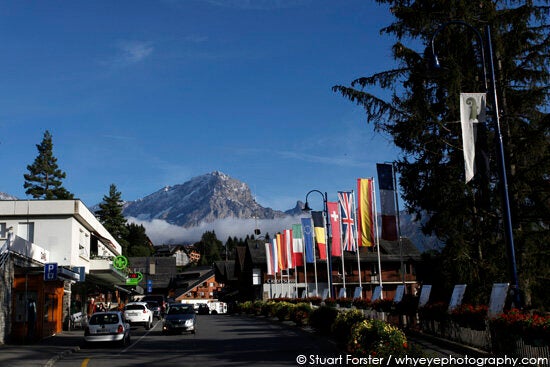 The shape and colour of the mountain's shadows have subsequently changed and the sky is now a brighter blue, prompting me to pick up my camera once again. This time I'd only stepped out onto the balcony for a few minutes of downtime and fresh air between activities but ultimately can't resist the opportunity to shoot another handful of images.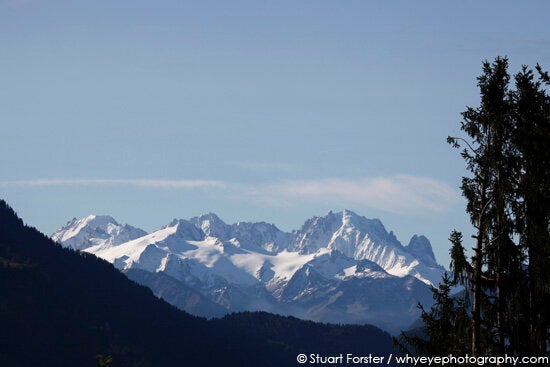 While enjoying the view I sip from a bottle of Rivella, a Swiss soft drink whose taste and gentle fizz reminds me of Refreshers, the pastel coloured sweets that I adored as a child but haven't bought in years.
Rivella is translucent and I'd have sworn it was a pop made from water like any other carbonated drink. Yet the label tells me it's made from a 35 per cent "sérum de lait" (whey).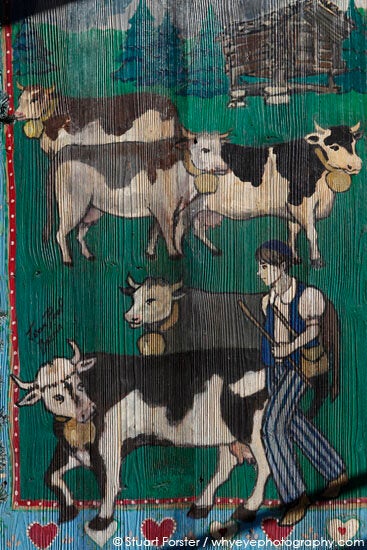 Over the past couple of days I've passed hundreds of bell-wearing cows grazing in picturesque Alpine meadows. I knew that their milk went into Swiss cheeses such as Etivaz and Gruyere but it comes as a revelation to learn that pop can also be produced using one of its by-products.
The Rivella is helping me re-hydrate following a lengthy wine-tasting session at Bernard Cavé Vins in nearby Ollon. Twenty-three different grape varietals grow on the slopes around the village.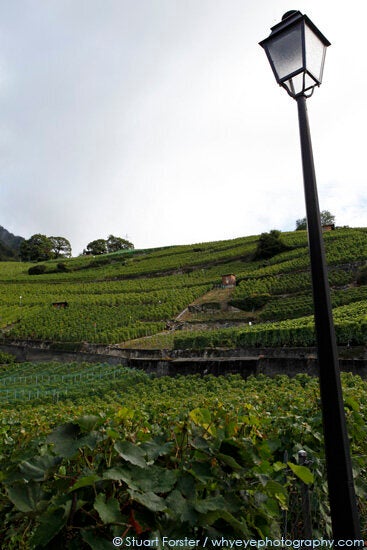 The Swiss consume around 95 per cent of the wine produced in their country. Like many people, I've rarely seen Swiss wine on sale in British shops so I've never previously thought of Switzerland as a wine producing nation. Winemaker Bernard Cavé has helped change that view.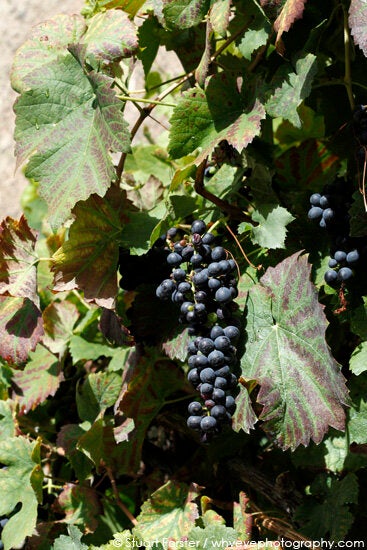 Over a couple of hours Cavé explained how he produces wines from the grapes harvested on his 2.5 hectare vineyard. Some are matured in wooden casks while others are produced in egg-shaped concrete vessels, known as amphorae.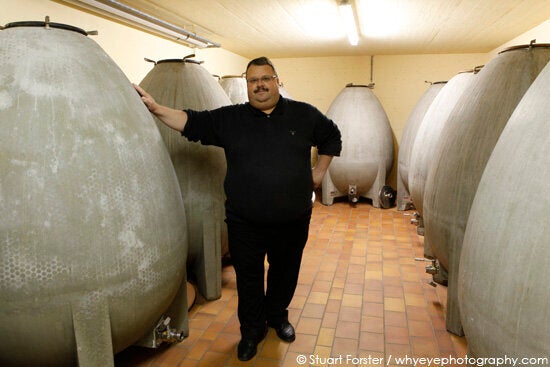 The 'eggs' are a recent development in wine making, allowing the character of the chalky limestone influenced terroir and grape varietals such as chasselas and gamaret to come to the fore in Cavé's wines. He's one of the first batch of winemakers around the world to employ the amphorae and is pleased with the results.
I may also be in need of refreshment following a tour of Les Mines de Sel, the salt mines of Bex. Perhaps it's just my imagination that my lips taste slightly saline following a tour through a section of the 45km long network of tunnels?
Nathalie, a bubbly woman with blonde-dyed hair, proved a knowledgeable and enthusiastic guide, explaining how miners used hand tools to bore into the mountain at the rate of five metres a month during the Middle Ages.
Until recently the mine produced 100 tonnes of salt a day, explained Nathalie as she guided us through man-made caverns from which long, salty stalactites hang.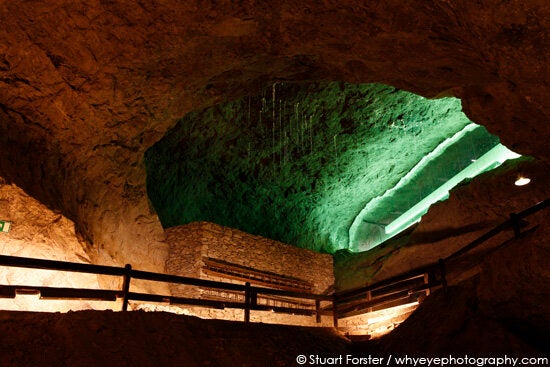 "You're a good height," said Nathalie, a good foot shorter than me, looking up at my head brushing against a rough-hewn tunnel ceiling, "but the miners were my size. You'd have had been given a job on the surface."
Nonetheless, when we reach the underground museum of mining tools she encouraged me to try my hand at chiselling into the salt-infused limestone.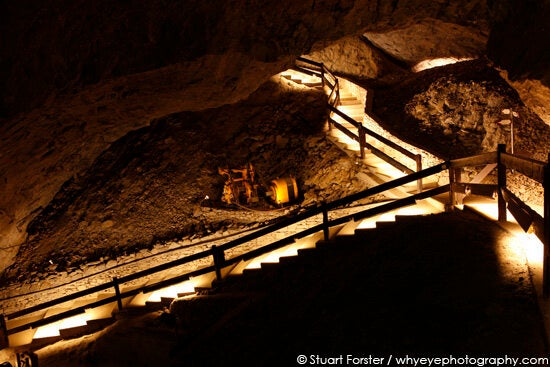 We returned back to daylight with a train ride along 1.6km of narrow gauge track that came into operation in 1942, to transport miners to and from their place of work.
Later, standing on the first fairway of Villars golf course, I wonder whether any of the mineshafts pass below the undulating 5,288 metre course, which has a vertical difference of 250 metres between its highest and lowest points.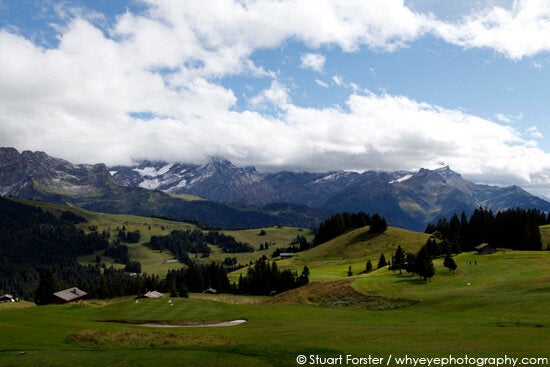 Come winter skiers will be carving over the course, some blissfully unaware of the bunkers and greens below.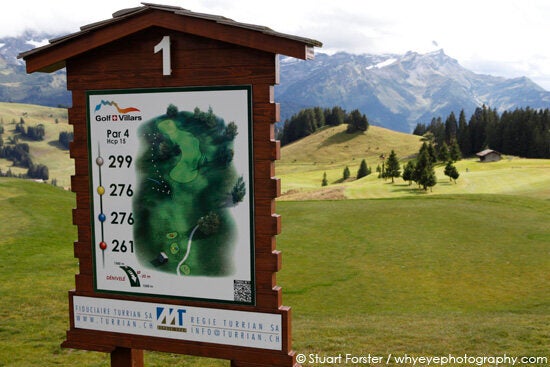 Many of those winter sports fans will refuel at the end of the day with a raclette or fondue.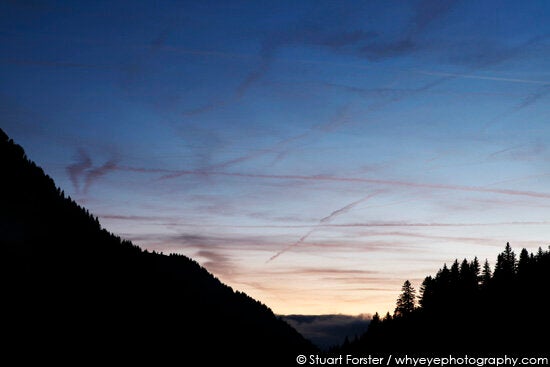 That's my plan too, and for that I'll head to Le Refuge de Solalex, a wooden chalet with an open fire in nearby Gryon.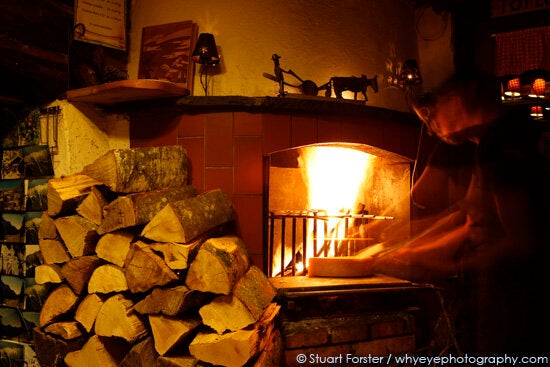 He travelled in Switzerland using a Swiss Pass, which provides unlimited bus, rail and boat transport for the duration of the pass's validity. Adult four day passes cost £188 and one month passes are £419.
For tourism and travel related information on Switzerland as a whole, click on the MySwitzerland website.
Read more of Stuart's food and travel features on his personal blog, go-eat-do.com.