Professor Jimmy Choo is one of the world's most respected footwear designers. He is also a tourism ambassador for Malaysia.
His name is recognised even by people who know little about fashion. Choo is softly-spoken has the calm confidence of a man who has achieved much in life. He is slightly built and smartly dressed. His greying hair is closely cropped and he looks at me with reassuring eyes that are surprisingly light in colour.
"The role is to promote my country and let people know more about my country," he explains.
"I'm Malaysian. I was born in Penang. That's why it's more easy for me to bring people there as I know the country and culture," says Choo, whose achievements were recognised in Malaysia when he was awarded the respectful honorary title of Dato' in the states of Pahang (2000) and Penang (2004). In 2002 he was also distinguished as an Officer of the Most Excellent Order of the British Empire (OBE) for services to the UK's shoe and fashion industry.
Despite being such a big name in the fashion world, he is happy to set aside time to talk. We meet in London, for Choo is based in the United Kingdom. He has a long association with the country, having graduated in 1983 from the Cordwainers Technical College (now part of London College of Fashion). In the years that followed he won a reputation for designing and making handmade women's shoes. Princess Diana was, famously, one of the many glamorous and well-known women to have worn his products.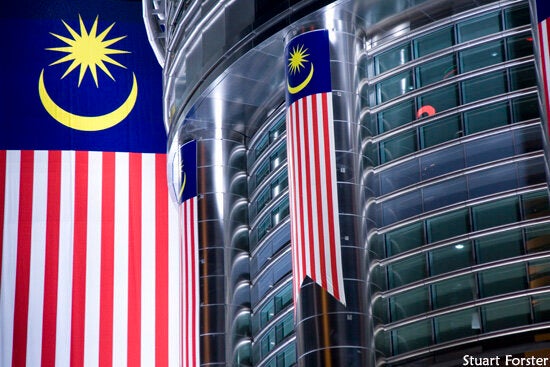 "I've been staying in this country more than 25 years now. I love fish and chips," says Choo, laughing, as we chat about the food we like. He is approachable and affable. The conversation flows easily. I'm interested to learn more about where he comes from and what he's currently doing.
"I'm from Penang. Penang's very peaceful and has so many beautiful resorts and beaches. We've got shopping in the city, then we've got the seaside at Rasa Sayang. It has some of the best hotels," says Choo.
I'm keen to understand what it is that he particularly likes about his home city, which is located by the Strait of Malacca, three-and-a-half hour's drive north-west of Kuala Lumpur. "The food is very special. Malaysian, Penang food is very spicy. You know if you want Chinese, Malaysian or Indian food, it's all there," he says. "It's a multicultural society...I love Chinese food myself. If you ask me what I'd take, I'll take any food but I take a lot of Chinese food at home."
I ask him where he likes to go when he returns to Malaysia. At first he gives a diplomatic answer, in keeping with his role as a tourism ambassador: "Malaysia is a big country, with so many resorts."
But where would he travel to himself, I ask, if he was to take a vacation in his motherland?
"Pangkor Laut and the YTL resort is fantastic. The staff are well trained and they have good manners. People get value for money when people go there," he says.
"The Cameron Highlands are very good as well; very relaxing, the tea plantations. The spa there is a great experience."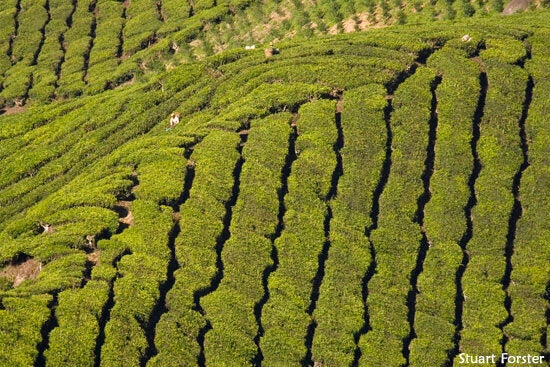 He gets onto a roll and lists Langkawi, Sabah, Sarawak and, of course, Penang as destinations he enjoys visiting, along with a number of Malaysia's islands.
Choo is clearly impressed by the welcome and warmth shown to him whenever he returns to Malaysia: "In my country they all support me. If I'm a restaurant, in the street or even if I'm waiting in an airport lounge people know my name, the recognise me and come and say hello and 'Jimmy, can I take a picture with you.' I feel touched. People recognise me and I feel very proud."
Perhaps part of the reason why Choo is so well received when he visits Malaysia is his humbleness. "If it wasn't for my education here I wouldn't be here today and I wouldn't be the person I am today. Thank God my father taught me all the traditions like handcrafts... I came here to study my shoe design at college. I have to thank the education the UK gave me too, to make me known throughout the world."
And, for all his successes, Choo still maintains close links with his native Penang and Malaysia. An academy for shoe couture is one project in the pipeline. In the meantime Choo remains busy. "I'm still doing my Jimmy Choo Couture," he says.
Of course he's also working to promote tourism. "It's a good platform to get people to know more about Malaysia," he says in his characteristic low-key manner.