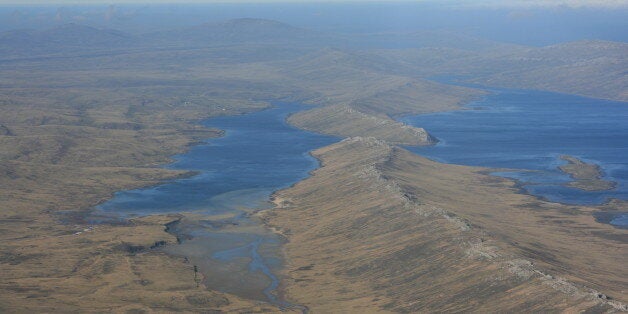 June 14th marks 35 years since the end of the Falklands War, in which 649 Argentine soldiers, 255 British military personnel, and three Falkland Islanders died during the hostilities. For many of our servicemen who fought in the short but bloody conflict, it was only the beginning of a larger battle to come.
Over the last four decades the trauma of what they witnessed resulted in veterans of the conflict developing mental health issues including depression, anxiety and Post-Traumatic Stress Disorder. Much progress has been made to promote an understanding of these conditions, the treatments available, and tackling stigma to encourage veterans to seek help. However, this progress throws into sharp focus the disparities between the help-seeking behaviours of veterans of older conflicts such as the Falklands and the more recent wars in the Middle East. The average time between leaving the military and seeking help for affected veterans of the wars in Afghanistan and Iraq is three and four years respectively. For veterans of the Falklands it is nearly 15.
This is an extraordinarily long time to suffer, and many are still coming forward. So far in 2017, 77 Falklands veterans have sought help from Combat Stress for the mental health issues that they have been struggling with for the last 35 years - that's more than three a week - and 400 are still receiving treatment from us. This takes the total treated by Combat Stress to almost 1,750 - or around 7% of those deployed - a remarkable figure considering that, though specialist, we are not unique in treating veterans, so only see a proportion of those seeking help.
The military should be commended for the improvements made since the 1980s. In recent years, the Trauma Risk Management (TRiM) system has supported people to engage in treatment much more quickly and educated them to spot the signs of mental health problems. This is helping to reduce stigma and create a supportive environment amongst troops. Yet more could be done, such as ensuring servicemen and women are not automatically downgraded if they take leave with mental health issues. There needs to be more empathy shown so as to foster an open environment.
Combat Stress recognises the importance of peer support, so much so that we are developing a national programme to make this as wide and effective a network as possible. Led by veterans for veterans, it is the first UK-wide service of its kind and will offer veterans with mental health issues a chance to share their experiences, receive support and socialise with others with similar experiences across generations, geographies and conflicts.
35 years on from the end of the Falklands, the hope is that programmes like these can help to reduce further suffering among those who have already given so much in the service of our country.
If you need help, please call our free 24-hour Helpline for veterans, service personnel, and their families on: 0800 138 1619.