I don't know many photographers who would turn down a Las Vegas elopement or the opportunity to travel further afield to shoot an amazing wedding (that would be daft!) but more often than not wedding photographers tend to shoot in and around the area within which they live, which is no bad thing! Here are my five good reasons for choosing a local wedding photographer.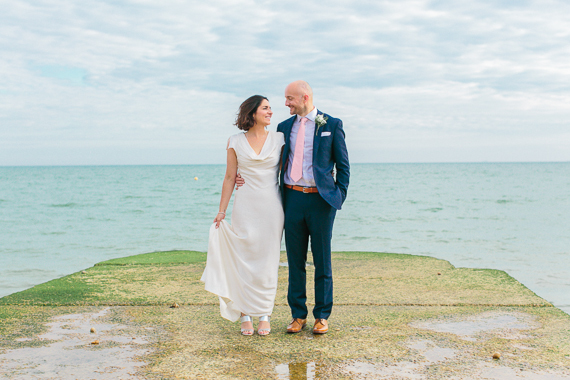 Image: Sue Kwiatkowska Photography
1) You Can Easily Meet In Person
Many of the couples I work with meet up with me for a chat before booking their wedding, then again for pre-wedding shoots and often right before the big day to finalise the plan of action. I heartily recommend this as you are going to be spending a lot of time with your wedding photographer on the day and you need to know right from the off that you're going to get along!
Living within a short distance of one another means you can get together easily without having to go out of your way to make time consuming travel arrangements every time you want to meet, at what is undoubtedly going to be a very busy time in your lives.
2) Proximity
Booking a wedding photographer who lives close to where you are getting married means that you won't have to shell out for their travel expenses or overnight accommodation. Bonus!
All good photographers will plan their journey to and from your venue or venues, allowing plenty of time to spare. But, if on the off chance something did go wrong (the car breaking down or a dreaded train strike for example), there is a greater chance of finding an alternative mode of transport at short notice for somewhere just ten or twenty minutes away from home.
3) Local Knowledge
I've lived in Brighton all of my life (I know - we're a dying breed!) which means that by default I know the Sussex area very well and a fair few 'alternative routes' to and from places on busy summer Saturdays and bank holiday weekends, when the traffic can be a right nightmare and when most weddings take place!
As well as being familiar with the 'not so familiar' back roads, a local photographer will have more time to check out, and be able to recommend, some great spots for pre-wedding shoots and those close to your venue on the wedding day itself.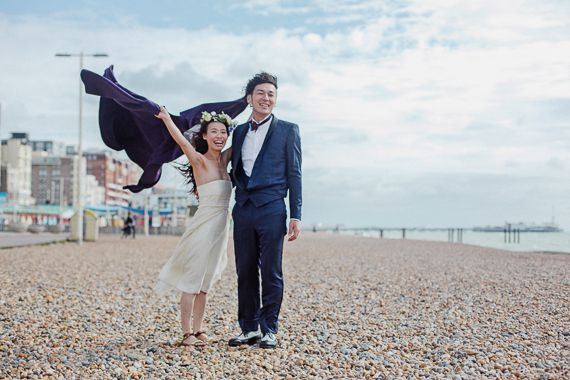 Image: Sue Kwiatkowska Photography
4) Familiar With Local Venues
In the same way that a local wedding photographer has good local knowledge, so they will probably be familiar with local venues and worked at them on multiple occasions. I love shooting at exciting and new locations but it is always nice to return to a venue where you are familiar with the layout and the light and have built up a good working relationship with the owners and their staff.
5) Supplier Recommendations
Over the course of many seasons us wedding photographers get to know lots of local and really creative wedding suppliers and this means that personal and genuine recommendations can be passed on to future couples.
Happy Planning!
Sue Kwiatkowska is a Brighton Wedding Photographer and shoots wholesome, feel-good
weddings across Sussex, London & the South.