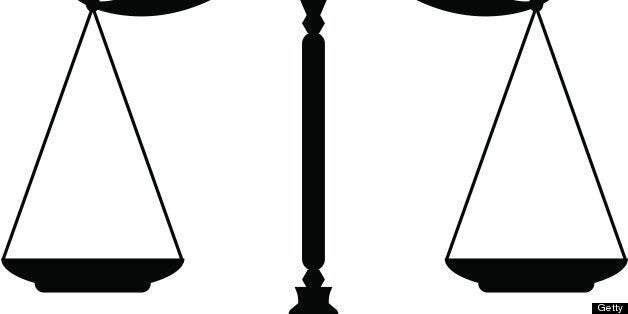 If anyone was to browse through the stories featured about British Muslim women in the media, you could be forgiven for assuming that we are all an oppressed lot who suffer endless forced marriages, female genital mutilation and domestic violence. Admittedly, 50% of the posts on my blog are about such subjects, and yet I make no apology for wanting to highlight the plight of my more vulnerable of sisters. There is no denying that the written word and debate encourages change, and we British Muslim women are constantly evolving as we try to balance our rich cultural heritage and Islamic faith with the freedom and rights afforded to us by the land we call home.
To counter some of this negativity about British Muslim women, the Muslim Women Network UK, a leading women's support charity, has launched a digital role model campaign called '#AndMuslim' to promote the diversity of the female Muslim community in Britain, and celebrates their successes, achievements and contributions.
Faeeza Vaid, Executive Director of MWNUK, said: "The central message of this campaign is that Muslim women are active contributors to Britain in so many different ways. The campaign highlights that we all have multiple identities, and for many faith is an important and enabling one."
The MWNUK is also involved in another campaign. On the 1st of November they issued an open letter aimed at both the Government and the Home Affairs Select Committee, which are both investigating the treatment of Muslim women by Sharia Councils. The signatories urged the prioritization of Muslim women's voices, as we must be at the forefront of informing the solutions that work for us. The letter was signed by over 100 Muslim women and can be read here.
The Chair of the MWNUK, Shaista Gohair OBE, also gave evidence to the Home Affairs Select Committee on the same day arguing that a Sharia Council ban would be wrong as they would drive them underground. The argument for a Sharia Council ban was presented by Southall Black Sister's Pragna Patel, a highly respected activist with a historical record of fighting for women's rights.
For those unsure as to why a Muslim woman would want or need to approach a Sharia Council when she lives in Britain, let me spell it out. Regardless of whether a Muslim woman is a high flying career woman or a socially disadvantaged one with little money, she will require a Sharia Council to move on from a broken marriage. If she separates from her husband, she is still bound to him under the rules of her faith unless they divorce. If her husband refuses to divorce her, she must ask a Sharia Council to issue the divorce decree. Without this decree she cannot marry another man. To do so, under the rules of her faith which GUIDES her life decisions, she would be committing a sin. A Muslim woman cannot be married to two men at once. She needs closure from the first husband to move on with her life.
Perhaps this is the point that is being missed by the feminists arguing against the Sharia Councils. Obtaining a divorce decree is not a cultural practice which can be dismissed as another example of patriarchal control of women. A woman who believes in God wants to live her life according to His guidelines. A comparison cannot be made with forced marriages and Female Genital Mutilation which are both cultural practices completely forbidden by the faith.
If Sharia Councils are banned, the fear is that they will be driven underground with zero regulation and accountability. Instead, I want them to be reformed and I believe Aina Khan, Head of the Islamic Department at the law firm Duncan Lewis and campaigner for better protection for women offers solutions worth considering. She says: "The Marriage Act 1949 must be updated to require all faiths to register their marriages. This would mean Muslims must register religious ceremonies under civil law, just like they do in every Muslim country. This change in our law will give British Muslim women the right to a civil divorce and a share of matrimonial finances. This civil divorce can be simply mirrored by an Islamic divorce from a Sharia Council within a few weeks and at low cost. There must be a central governing body to ensure Best Practice including astandardised application form, fee, divorce certificate and timescales, so the service is the same across the UK."
These are solutions that could work and should be taken into consideration by the two Inquiries. If implemented, they would eventually lead to an end to Sharia Councils as Muslim marriages would be registered under civil law and therefore protect women. It would be a win-win for those on opposing sides at the moment. Instead, what we have had is a campaign from some secular feminists calling for an outright ban on Sharia Councils. Admittedly, there are some Muslim women who want them to be banned and would never dream of using their divorce service in a million years. In all seriousness, however, what right do they have to take that right away from other Muslim women who require the Islamic divorce to move on with their lives?
Read Sufiya's first article on Sharia Councils: https://www.huffingtonpost.co.uk/sufiya-ahmed/sharia-councils-a-paralle_b_12116586.html
Sufiya Ahmed is the author of Secrets of the Henna Girl