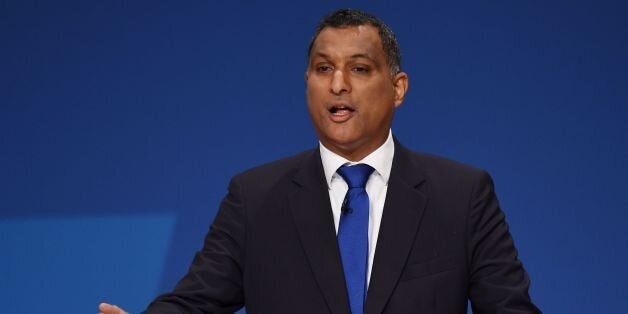 When I was growing up, my next door neighbour left school at sixteen since he was not interested in the subjects being taught at his school. Fortunately, he was offered an apprenticeship as a printer. This allowed him to receive on-the-job training while earning a wage. Sadly, in the early 1990s the focus on getting more young people into university meant the popularity of apprenticeships in the UK and vocational training declined. This was in stark contrast to countries such as Germany where apprenticeships were seen as a key factor in the success of their Mittlelstand (small and medium sized) companies.
Fortunately, over the last decade apprenticeships have become more popular in the UK. The recent 10th National Apprenticeship Week (#NAW2017) in March brought together employers and apprentices from across the UK to celebrate the success of such partnerships over the last ten years, and to encourage even more people to choose this path as a fast-track to a great career. Apprenticeships are seen to bring huge benefits to our young people, to older people looking to retrain, to our city and its vibrant economy, and to the country as a whole.
They give people of all ages and all backgrounds the ladder of opportunity to get paid experience in work and achieve a top-class qualification at the same time. We all know that bright and talented people are critical to the long-term success and sustainability of our economy.
Apprentices taken on since 2012 in London have topped 46,000 - just over half of them women - with most companies reporting how placings had improved productivity. Some 24,200 employers took on apprentices in London last year alone.
Long gone are the days when apprenticeships were seen by some employers as a means to recruit a runner or tea-bringer - indeed today's apprentices already bring with them a skillset of their own - particularly in the realms of multi-media. Many employers and employees have as much to learn from the apprentice as the apprentice has to learn from them.
Many of our young apprentices are inspiring, ambitious, full of energy and passion - and keen to bound up the ladder of opportunity to achieve their goals and be the best they can possibly be in their chosen fields. Older apprentices can bring all these things as well as their experience of working in another industry.
An array of events up and down the country held as part of National Apprentices Week - some run by apprentices, some run by employers themselves - showcased the best of apprenticeships and the numerous job roles and sectors they are available in.
The apprentices themselves addressed audiences at events and demonstrated the benefits apprenticeships have brought to their professional and personal lives. Recently a new campaign by the Department for Education urged smaller companies to take on apprentices.
One example in east London was Blue Engineering in Shoreditch. Apprenticeships were first tried at the company in 2012, in a programme that has expanded since then with its growing business. Past and present apprentices now account for almost half the Blue Engineering workforce.
But the government is concerned that almost three-quarters of other small and medium enterprises are "yet to be convinced of the merits of apprenticeships". So the campaign aims to challenge perceptions and has funding available to help pay salaries for paid learning.
The combination of experienced staff members who have finely honed their skills over many years and apprentices, who bring raw talent, who are eager to learn and who bring with them a skillset, particularly in multimedia, that might not be prevalent in a more traditional workforce, changes a staff dynamic.
London businesses are finding that the increasing the number of apprentices in their organisations has had a tremendous impact on the way they work. An injection of youth or experience, talent, passion, and a willingness to learn has transformed their workplaces.
Today's consumers, clients and customers are very careful who they do business with. They want to see companies doing their bit for their local communities - and hiring an apprentice can be one way to demonstrate this commitment.
Supporting apprentices is increasingly being seen as an important part of strengthening the labour market as a whole with apprenticeships expected to contribute a staggering £3.4 billion to the UK economy by 2022.
And let's not forget, figures aside, these are individual stories. Stories of empowerment, success, passion and commitment. We should be proud of our apprentices. After many years of being belittled, apprenticeships now have the recognition they deserve.