Sports brands and organisations can use social media, not only as a way to keep fans updated with the latest news, but to get others interested in sports. It's not just about promoting the team, and by extension its brand, it's about having conversations that build lasting relationships with people. Using social media, sports stars, teams and brands can keep fans invested in sport all year round.
The best sporting icons and brands know that social media is about engagement. It's about conversations, sharing and finding others who share the same passion for sports. Blatant self-promotion, spamming boring content and using pushy selling tactics alienates fans and wastes the great opportunity that social media gives sports brands to connect with the people that follow them.
Creating interest
When Orlando City Soccer Club wanted to find a way to engage and reward its fans, its social media team created a treasure hunt across the city using Twitter, Periscope and Instagram to hint at the location of the codes fans would need to collect to win the tickets.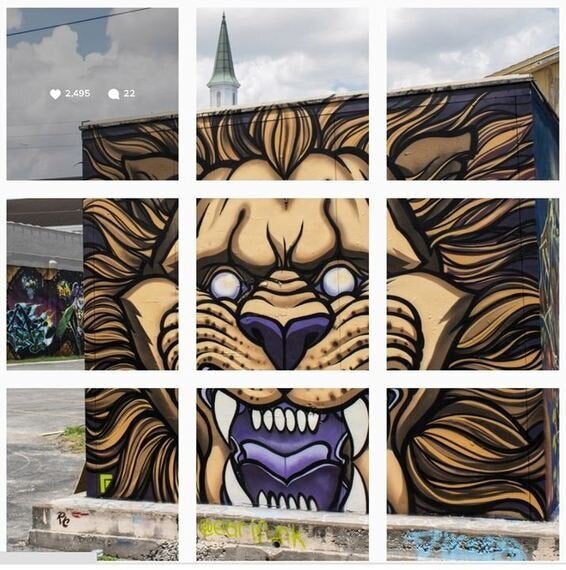 On Instagram, for example, it posted nine images that eventually fit together to show fans the exact image of where the code could be found.
It ended up with fans having to track the social media team down at a local park to give them the code and collect the tickets that they'd won.
Another good example is how Orlando City SC uses social media to support its local community, and to create a strong fan community of its own. It doesn't just focus on soccer, but on people too.
Engaging influencers
The US Women's National Soccer Team used social media to rally sports fans around the team with #OneNationOneTeam. Part of the campaign involved sending custom made team shirts to key influencers, who went on to share the message with their own followers on social media.
Of course, it doesn't automatically follow that just because someone you admire supports a team, you will do likewise, but it's a great help in raising the profile of the team, and fans appreciate it when someone they admire shares in their own passion for their team or sport.
Involving fans
User generated content is powerful. Sixty-six percent of people trust the opinions of others when they read them online. We also know (because of the well-publicised struggle that the ad industry is having with ad blockers) that many people don't want to be interrupted by sales messages from brands. According to Dan Schawbel of Future Workplace, 43% of millennials value authenticity more than content when consuming news.
People want engaging and honest content from brands - whether they are individuals, teams or an organisation, but they also want to hear from each other. Savvy brands understand this, and use social media to solicit and showcase the contributions of fans and followers.
As part of its sponsorship of RIO2016, Panasonic will be running the #superfans campaign - creating a dedicated website to display images shared by fans over social media. Meanwhile, the Manchester United Foundation's #UnitedandMe campaign is using social media to highlight the stories of its participants.
Sharing live action
Nielsen has found that tweets published during live airings of programmes are some of the most effective. People are much more likely to keep an eye on, and engage with, tweets posted by their favourite team if, for example, they're watching them compete in the World Cup.
Posting content during live matches or events is one of the best ways for teams to strengthen their relationship with their fans. When Leicester City FC won the Premier League in May, both the official Twitter account, and the team's captain tweeted instant reactions. The @LCFC tweet even became the 17th most retweeted tweet.
Other teams have used social media to try and rally the fans when it looks like the match isn't going so well.
Sleaford Town FC's social media manager took live tweeting to a new level when he suddenly stopped tweeting during the game.
While sports teams are similar to any other brands on social media, they share the advantage of big entertainment brands (such as Game of Thrones or The Walking Dead) in that, when the match or event is on their fans are fully engaged and often seek out additional content on social media. This is the perfect time to talk to fans and solidify the feeling that the team doesn't just play in the stadium - they're in the stands and at home as well.