As we come to the tail end of the summer wedding season, some of you may be in the process of arranging your own wedding for next year. As well as the gown, the cake, the venue, and a hundred other decisions, you may be contemplating whether to invite children to your wedding. This month's Huffpost initiative is to champion the cause of wonder and many of us equate wonder with the wide-eyed innocence of children. However, we often ban them from attending weddings. A vision appears to the bride in which a sticky-handed toddler wipes his chocolate-smeared face on her Vera Wang bridal gown and a child-free wedding is quickly deemed best. But you'll rarely get a more appreciative wedding guest than a child; most adults will not be particularly interested in your wedding favours, or the décor you sweated over, or any of the little details, but a child will be amazed at the level of care that has gone into what must essentially feel like a big birthday party to them.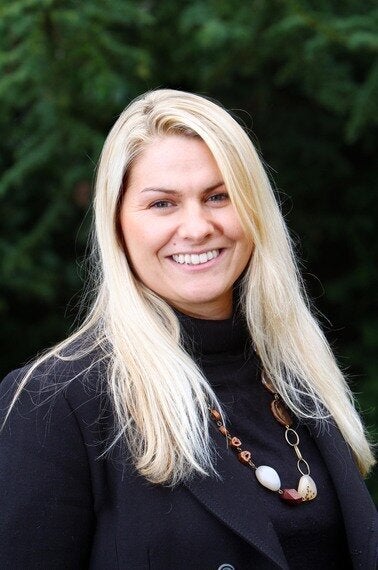 Tammy Madge (pictured left), owner of the beautiful and exclusive Cotswolds wedding venue Manor By The Lake says that they can ensure that younger guests have a truly marvellous time.
'Weddings can be really boring for kids,' admitted Tammy, 'they are required to sit still for long periods of time and also be incredibly quiet. Let's be honest, kids are known for creating noise, having short attention spans and becoming restless, tired and hungry, this then leads to tantrums and tears - most likely while you're saying your vows.'
Here are Tammy's top tips to keep little ones as happy and content as possible:
You don't need to whip up a happy meal, but having child-friendly food alternatives really matter. Although they might enjoy asparagus and caviar, they are more likely to prefer good old chicken nuggets and chips. It's nice to cater to kids and also keeps them happy and sat down for longer than they would if it was soup. Be sure to also ask parents about food allergies.
Sometimes it's easier to hire child minders for the night, especially if there are lots of children attending. It helps the parents to relax and also keeps the kids entertained.
Consider also hiring an entertainer such as a balloon artist, caricaturist, clown or magician to keep the children content. It might only be a small cost, but will be well worth it, especially when they are happy hiding a coin behind their parent's ears for hours - quietly!
If your budget doesn't push to a crèche, consider having a separate area full of toys and DVDs such as Disney films or Peppa Pig re-runs. This will keep noise levels down and keep kids entertained for hours.
If you do have a separate area for children, try to keep in mind the time, as younger children will need to nap. Provide big pillows and a comfy area for parents to put their kids down for a rest.
Rather than mints or chocolates on the table, provide a candy shop bar! Give children bags that they can fill up - everything from jellybeans to chocolate kisses. It's not only fun for the kids, but they get to choose exactly what they want. Plus, some of your older guests will love it too!
Also consider providing crayons, colouring books and activity packs on the children's tables. If your budget doesn't go that far, buy little favours such as a toy car or princess crown - the kids will really love them.
'If you want to have children at your wedding, you need to just be aware of the risks involved and try not to let child-related disruptions bother you on your big day,' says Tammy.
However, if these tips haven't convinced you to invite children to your wedding, an elegant way to ensure you don't get any gate-crashing little ones is to state explicitly on your invite information sheet that you regret that children, apart from family members and babes-in-arms, are not invited.