The Romans knew a thing or two about spas. The thermal waters and spa towns they used are still flocked to thousands of years later by people looking for everything from a hardcore health fix to a chance to rejuvenate and relax, and Baden Baden is no exception. And with the arrival of Villa Stephanie, a new multimillion pound spa and medical centre attached to the world-famous Brenners Park Hotel, this heritage looks set to start a whole new chapter.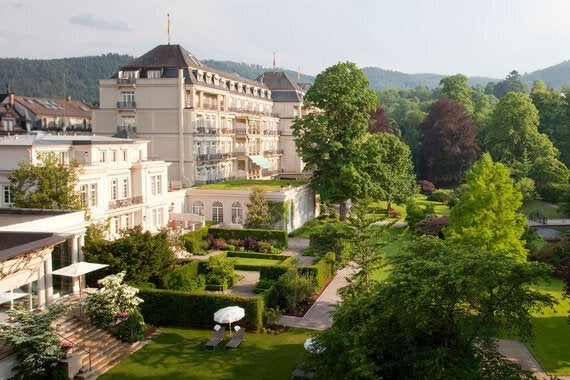 Since 1872 the hotel has stood on the banks of the River Oos, in the lush green park of the Lichtentaler Allee, as an escape for rich Europeans who wanted to visit the thermal baths of Europe's most historic spa town, see the horse racing and watch the opera. It was bought by the Oetker family in 1941 who still own it to this day - the family who made their fortune in baking powder and now own some of Europe's finest hotels, including Hotel Du Cap, Hotel Le Bristol in Paris and St Paul De Vence. Brenners Park hit the headlines when it was the base for the Wags' antics during the 2006 World Cup, so it may well be a surprise when you arrive to find a rather grand, cultured, elegant and very definitely unshowy hotel.
Adjacent to the existing hotel, Villa Stephanie has been designed to feel like a smart country house that feels completely your own while you are there. It's a five-floor 'house of spa' that is connected by walkway to 'Haus Julius', a huge property dedicated to medical care and dentistry. The rooms have been designed to keep the grand luxury DNA of the existing hotel, with Frette Linens on the beds, mirrors in the bathroom that are heated so they don't get steamed up, and free minibars placed thoughtfully at chest height so you don't have to bend down to look at them (perish the idea). There is also a 'digital detox' button you can press to instantly disconnect the entire room from all electricity and Wi-Fi, after scientific studies showing that sensitivity to this 'electronic smog' can seriously get in the way of a good night's sleep.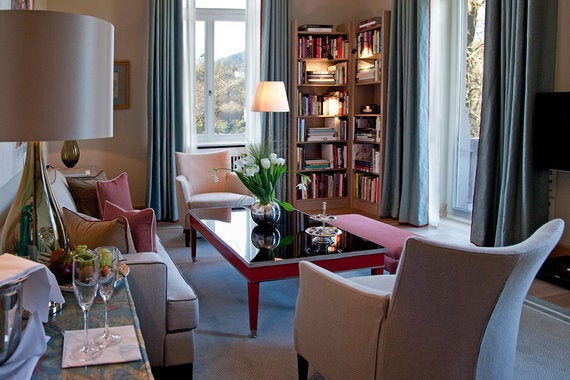 Billed as 'Europe's most impressive and innovative new spa', Villa Stephanie definitely lives up to expectations. Whether you want a seriously good massage, a complete dental makeover or a full check run on your blood, you can get it here. There's an ultra-modern medical centre combined with a team of doctors and physios, a seriously space-age cosmetic dentists, a team of nutritionists and, of course, the uber-luxurious beauty spa. People drift around in their Frette bathrobes, pieces of contemporary art line the walls, and there's even a sofa in the lift, should you become so relaxed that being horizontal become an addiction, while in the evening, nothing's more relaxing than eating your nutritionist designed low-calorie dinner in Villa Stephanie's sitting room while watching a movie from the hotel's extensive library.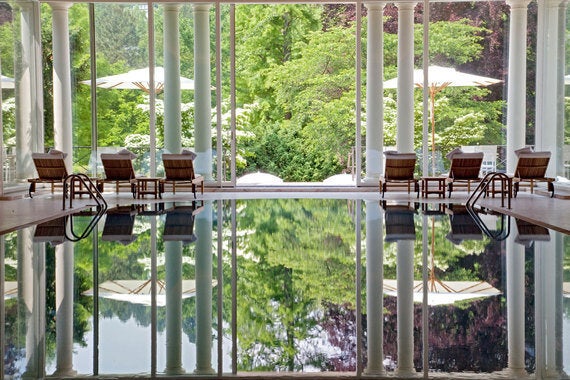 Villa Stephanie's staff are a team of true experts in their field, so it's worth seeking the help you need while you're here. If you have any sort of neck or back problem, an appointment with the physio team will have you more comfortable within an hour. Fatigue, stress and digestive problems - the chronic, life-limiting problems that day-to-day medical care struggles to treat - can be dealt with by the team of doctors in the medical centre, who will do blood tests, cardiograms and ultrasound to diagnose and treat any underlying medical problems - though that may not be necessary, as head doctor Dr Harry Konig, a Don Draper lookalike with white- coated efficiency, can spot an iron deficiency within seconds of meeting you. "It's quite simple," he says, with Germanic matter-of-factness. "In medicine, you don't look first for the rarities; you look for what's most common." Common indeed - apparently as many as three in five women in the world are anaemic. Or if you just really want to relax, a Sisley facial here is quite simply one of the best you'll find in the world, with amazing products, therapists with nurturing hands and a face and head massage that'll have you drifting off into oblivion. Fans of Shiatsu may want to check out the revolutionary system used by Pierre Clavreux, a shiatsu treatment that describes itself as 'pain relief by touch'.
Every guest has a menu tailor-made for them by the spa's team of seven dedicated nutritionists, which means you can be eating something entirely different to the person you are dining with. This may be virtuous - most menus come in at under 1,000 calories a day - but it is also delicious, with succulent baked trout, vegetable comsommes so rich and tasty they feel as filling as a chunky stew, and light, delicious fruit sorbets, all calorie-counted for you. If you prefer to sin, though, fear not: there is a two-Michelin-star restaurant at the other end of the hotel.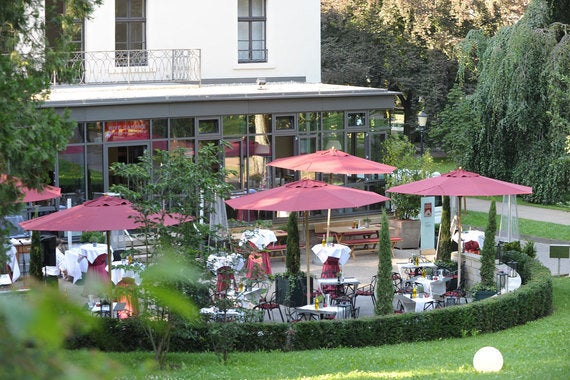 Baden Baden has an incredible culture scene, with one of Europe's finest opera houses hosting the Berlin Philharmonic, a world-class contemporary art gallery the Museum Frieder Burda just across the river from Brenners Park and all lit with natural light, and a Faberge Museum hosting an enormous collection of Imperial Easter Eggs and cigarette cases.
Rates at Villa Stéphanie from €550 (£410) per room, per night, room only.
Prices for individual treatments vary, with a combined body analysis and training consultation from €150 (£115) and full-board tailored menus from €180 (£135) per day.
Rates at Brenners Park-Hotel & Spa from €340 (£250) per room, per night based on two people sharing, room only.