There is nothing to suggest you're approaching an area of immense privilege on the short drive from the airport. A rundown bar. An unfinished road. And then off to the right, this white mansion and its lush green gardens. Over the road a new shopping centre features a plastic surgery clinic opposite an empty Indian restaurant. The taxi slows with reverence as we drive up to the Conrad Algarve. Oranges grow along the path, and one of many gardeners stands thigh deep in water adjusting the fountain. The staff are welcoming in a way that makes you hug them when you leave. Warm and sweet, and (most importantly for me on my first trip abroad with a baby) incredibly accommodating to children, it's the beautiful service that makes this hotel stand out.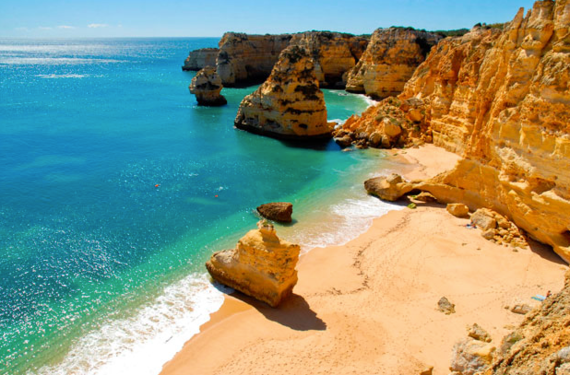 A view over the swimming pool from a balcony complete with sofas. A Nespresso machine is a welcome addition, as is the free Wifi and discreet kitchenette. The bed is big enough for three, and the bath is fitted out with a TV. A bonus kiddie touch - they gave us a basket of baby products, and a rubber duck, too.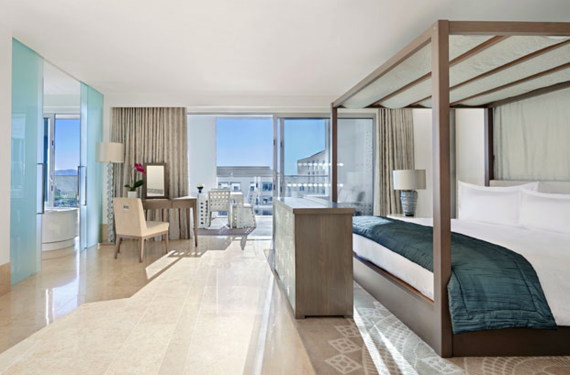 I was booked for a treatment outside, but the damn weather conspired to keep me indoors in one of their elegant suites, away from the infinity pool. Guests are welcome to spend the day here, sipping cucumber water and padding through the scented rooms.
The spa is tucked away from the main hotel, accessible through its own private entrance, which gives it a whole different identity: a childfree, candle-lit air of calm. Sophisticated to the degree that even the changing room lockers use swipe card technology, it only avoids feeling corporate due to the warmth of the staff, who expertly attend to guests. As I left, a family of four generations of women was booking pedicures. The great-grandmother was paying.
Developed as a 'showcase spa', to be rolled out across the Conrad group's new hotels internationally, there are no risks taken here (they use products from Aromatherapy Associates and Intraceuticals for their therapies), no trend-led treatments or surprises. Just serious relaxation, and welcome attention to detail.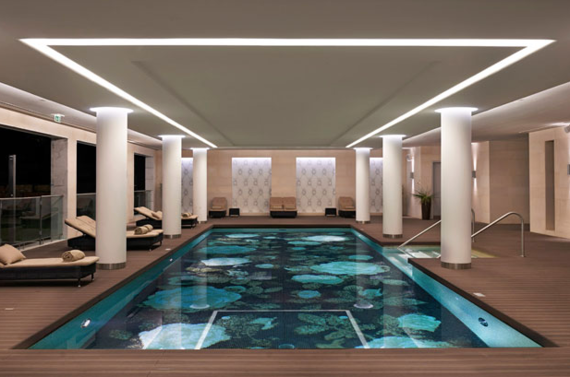 A signature tranquil body treatment (a treatment the masseuse adapted for me, as a new mother, adjusting the aromatherapy options and carefully specifying levels of pressure) stood out for the therapist's attention to detail. Noticing particular knots and stresses in my back, she showed me stretches that would help when the bliss of the massage had faded.
Sunkissed Skin Saviour. A treatment re-hydrating overexposed skin would have been welcome, had the wind and rain not kept us shivering.
Three restaurants serve families and couples, from the Lago Lounge ('little luxuries' by the bar), to Louro (the buffet breakfast is outstanding) and their sleek fine dining option, Gusto by Heinz Beck, which also offers a Cuban cigar menu.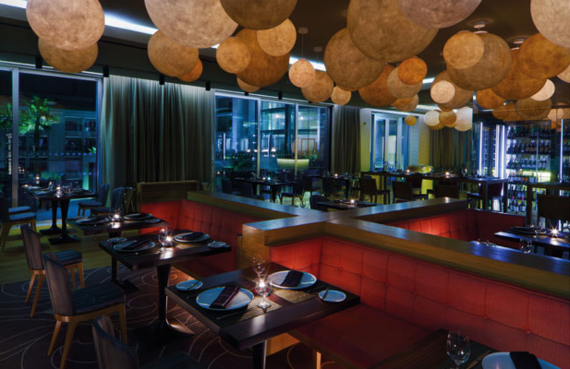 Nightly room rates at Conrad Algarve start from £138 for a Grand Deluxe Room, on a breakfast and board basis.