The Gainsborough is the first five-star hotel in Bath in 30 years, and the only one in Britain to have access to natural thermal waters. The rooms alone are enough to restore health. 18 foot ceilings and huge windows make dark-walled rooms light and welcoming, as do the Sealy beds, Asprey bath products and welcome Nespresso machine.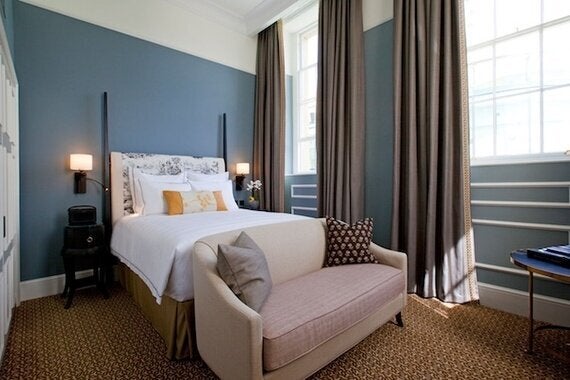 They call it a 'spa village' - it's more than just a spa. During construction of the 14,000-square-foot space, ancient mosaics were uncovered; they became a source of inspiration for designers. Set beneath Roman columns and a glass roof are three thermal pools, steam room, sauna and treatment rooms offering Asian-influenced therapies (the award-winning spa group has Malaysian origins). Before a treatment, guests sit down with an aromatherapist to create a unique scent to carry with them, and are invited to take the 'Bath House circuit', soaking in three pools of varying temperatures before relaxing in the sauna.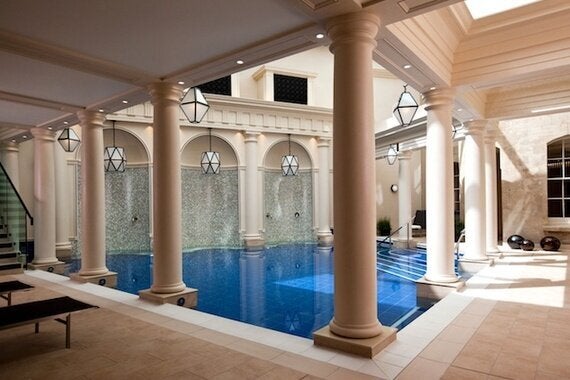 The signature treatment is called Freedom, the kind of elliptical title that tells you very little about what you've signed up for. I knew only that I should bring a swimsuit; I stepped into the pool, and agreed to trust the therapist. Perhaps sensing my poor swimming skills, he offered me goggles. I shut my eyes. The therapist draws your body through the water, slowly at first, then faster. He stretches you, he tests you, he terrifies you (me). After a few minutes, you do trust him - space becomes less tangible, as does time, as do limbs. It was quite unlike anything I've experienced - the closest thing, I think, was fainting. I emerged from the water 45minutes later, giggling.
This is the first UK hotel from Malaysia-based YTL Hotels, so as well as classic Swedish massage, there are traditional Malaysian treatments (including Campur-Campur massage) and organic facials. All body treatments are designed to exfoliate, hydrate 'and provide essential antioxidants and nutrients to complement the absorption of the Bath Spring's unique mineral composition.'
They've just announced a new head chef, who sources all fresh ingredients locally. Many of his dishes feature micro-cresses, blossoms and flowers that make them look almost too pretty to eat. Expect apple blossom, bean blossoms, blue borage flowers, and oyster leaves. And a hearty breakfast.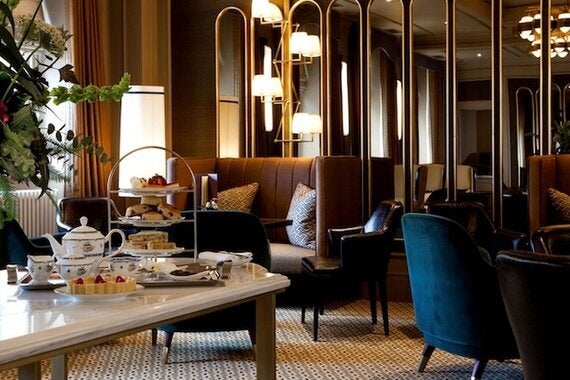 When you're feeling truly refreshed, pop over the road to learn about the history of bathing at the Roman Baths.
The Gainsborough Bath Spa, Beau Street, Bath BA1 1QY