Rejoice! There's no longer any need to board a plane for a detox retreat that can change your life. Lakes by Yoo in the Cotswolds has introduced a series of weekends - ideal for girly groups - that give you a nifty handbook to living a healthier happier (and most probably longer) life.
Just 90 minutes from London, this waterside enclave of private rental homes nicknamed 'the Hamptons of the Cotswolds' has long been an escape for celebrities and their projeny (Kate Moss famously tested out her interior design skills on one of the larger houses), and now, alongside its Orchard Spa, it is becoming a bona fide health mecca.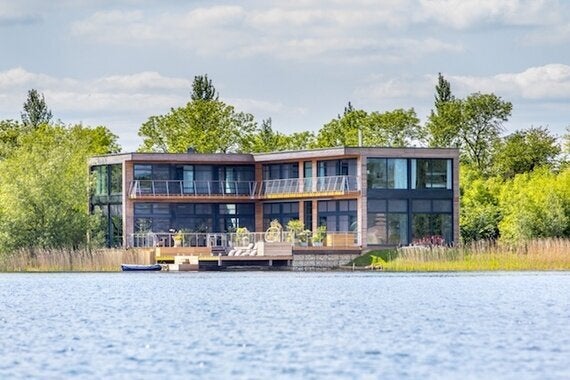 Recently revamped, the impressive barn-style Orchard spa includes two treatment rooms, a gym, a large indoor pool, sauna, steam room, chill out area with a pool table, and, our favourite element: a steaming outdoor hot tub made from wood.
Spiezia Organics provides individually tailored spa treatments (carried out in your own private abode) and mindfulness workshops. Then to round things off, physio/osteo sessions are provided courtesy of experts from The Bosworth Clinic ensuring you leave with your spine perfectly aligned. In a nutshell, it's a top-to-toe inside-and-out re-education.
During the retreat, the focus is on rebooting your system via plant-based meals, personal training sessions, mindfulness sessions and improved posture. Phones are allowed (it's not a digital detox) but they are discouraged. All meals are catered by the vegan specialists Bettina's Kitchen and have an alkaline steer - think seed crackers, beetroot dips and sliced avocado with everything.
Fitness Services (one-to-one sessions or group training classes) Include:
- High intensity circuit training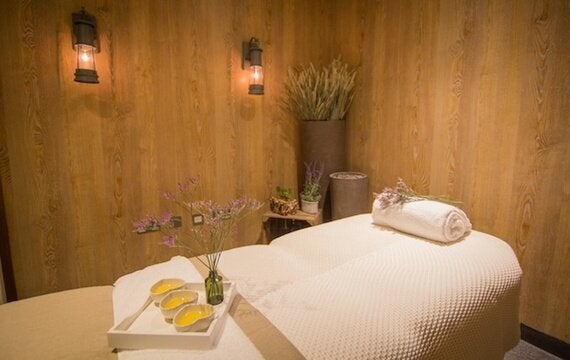 Lakes by Yoo comprises 90 Phillipe Starck-designed 'lodges' lining a series of beautiful man-made lakes - eleven of the homes are available for holiday lets and 'detox retreaters'. The definition of modern luxury, lakeside lodgings don't come any slicker.
Forget Swallows & Amazons, here, it's all about designer furniture, vast open-plan spaces and swathes of glass that make the most of the lakeside views. Roll back the folding sliding doors and there are wraparound wooden decks fringed by rustling reeds.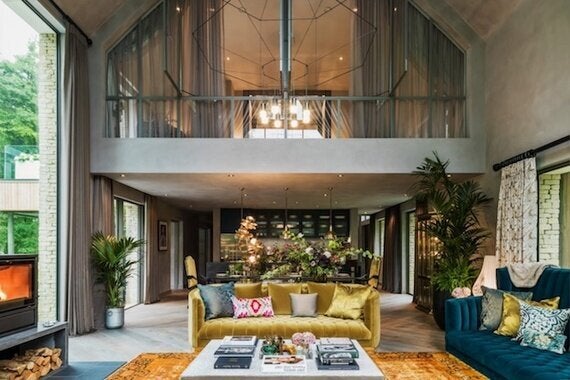 Every meal is included as part of the retreat, conjured by your private in-house chef. All the recipes have been created by the legend that is Bettina Campolucci-Bordi, a fast-rising star in the vegan world specialising in jaw-droppingly pretty plant-based dishes free from refined sugar and gluten. Bettina's salted chocolate ganache torte served at teatime on day two of the retreat is absolutely to die for - and a well-earned treat!
Adding a sprinkle of fairy dust is Elle Macpherson, whose nutrient-packed super-elixir powders are combined into smoothies, porridges and other dishes throughout the weekend.
Word of warning: If you're planning on sticking to the detox diet plan, you might want to avoid Elsa's, Yoo's al fresco café located just outside the Orchard spa. It does the best bacon butties in England served from the window of a vintage caravan. Chilled prosecco too...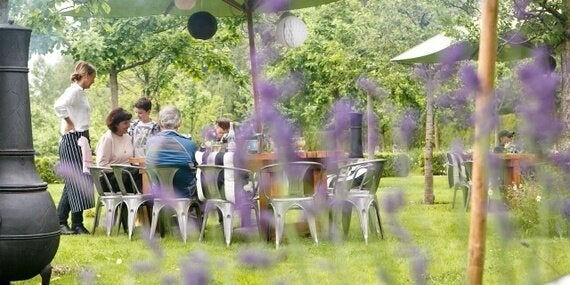 Personal training sessions with Matt Gleed. These fitness classes are optional on the retreat but we strongly recommend signing up. You don't need to be super-fit or super-strong. Matt uses TRX equipment and guides you through Matrix-style moves and matt work using the weight of your own body (so it's never too taxing). Great for the core, it's all done with a smile because Matt is terribly charming. Best of all, when the sun shines, sessions take place in Yoo's outdoor basketball court, so you can tan as you tone...
Retreats start at £1,020 per person, based on four guests sharing for two nights. Additional treatments may be added and additional persons may be added at £700 per person. Prices include all food and drink. Prices are based on a group of four sharing a lakeside property.
Leo Bear contributes to a number of the UK's top luxury titles including Condé Nast Traveller, Tatler, Quintessentially and Telegraph Luxury.