Blending Moorish architecture with splendid baroque flair (none other than Jacques Garcia designed the interiors), this red-brick pleasure palace is one of Marrakech's swankiest yet most serene spa retreats. Pass your time lounging next to the hotel's 75m freshwater pool - the longest in Marrakech - or getting to know the owner's pure-bred Arabian ponies, then when the mercury hits scorchio, there's the cool climes of the Henri Chenot spa to retreat to. Just 10 minutes from Marrakech airport, The Selman has 'exotic spa break' written all over it.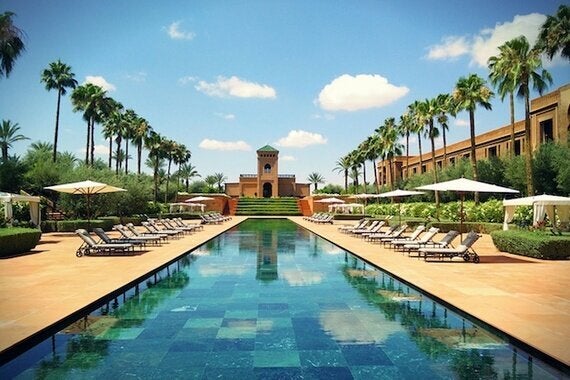 The equivalent of a Diane Von Furstenberg wrap dress, rooms are bold, colourful yet wonderfully straightforward. Lashings of velvet, suede, studs and tassels combine with vivid pomegranate and saffron hues to create jewellery box-chic surroundings, yet barring a mirror that transforms into a flat-screen TV, quest quarters are largely void of mod-cons. Instead, you'll find a 1920s luggage trunk filled with drinks and nibbles, a love-worn chess table inviting challenges long into the night, and a splendid terrace overlooking the pool or the Atlas mountains.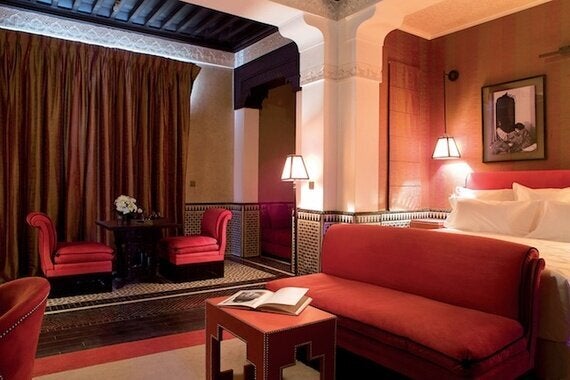 A cool haven of flickering candles, ornamental Arabian lanterns and soaring brickwork arches, this ravishing Henri Chenot outpost is dedicated to the art of detox. There are plenty of softly, softly pampering treatments to choose from, but to see real results the 'no pain, no gain' approach is recommended: that means firm scrubs, eyebrow-raisingly powerful hose-downs and facials that will make your eyes stream (if you give your therapist the green light for extractions). Grit your teeth and you'll come out gleaming though - and for afters, there's sweet mint tea on tap.
Top tip: This Spa Spy found the male therapists more skilled than the female ones in both massage and facials.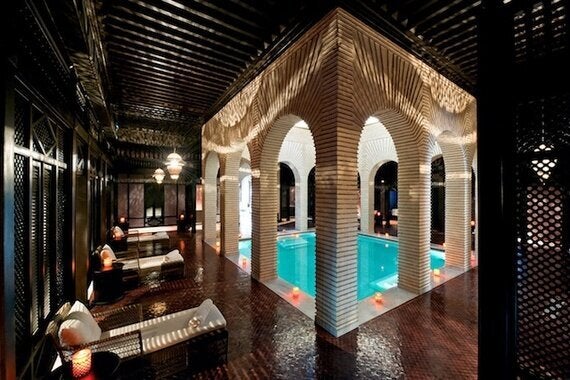 Hydro-Energetic Cure Session (60min; 1700MAD)
Giving spa-goers a strong taste of what the Henri Chenot philosophy is all about, this invigorating treatment combines three important detox elements: a deeply nurturing hydro-aroma bath filled with essential oils and warming jets, a nourishing heated phyto-mud wrap, followed by a powerful 'hydro-jet' treatment - aka a good old-fashioned hosing (not for the faint-hearted).
The Selman is just 10 minutes' taxi ride from the city's main square Jemaa el Fna, famous for its snake charmers, smoking food stands and labyrinthine souk. For a breath of fresh air, Yves Saint Laurent's Jardin Majorelle is a must-visit. Alternatively, why not take a stroll round the brand-new 'Jardin Secret' designed by British gardening supremo Tom Stuart-Smith?
Prefer to avoid the medina entirely? The Selman's next-door neighbour, Beldi Country Club does a wonderfully rustic lunch which includes access to its swimming pool for just €30, and there's a miniature souk on-site where you can pick up beautiful ceramics, glassware, cushions and rugs, all handmade on the premises.
Anyone hoping to shed a few pounds should stick to the Henri Chenot 'Biolight' menu for the duration of their stay. Featuring an array of daily changing rainbow-coloured micro-chopped salads and delicately crafted stacks of steamed vegetables, each plate arrives as pretty as the clientele eating them (mango tartare with fresh mint; crudités with citrus zest and lemon vinaigrette, and green vegetables with pesto). Alternatively, there's traditional Mediterranean fare served at the poolside 'Pavilion' restaurant, and devilishly decadent Moroccan feasts laid out on white table linen within a plush pink-velvet-lined dining room.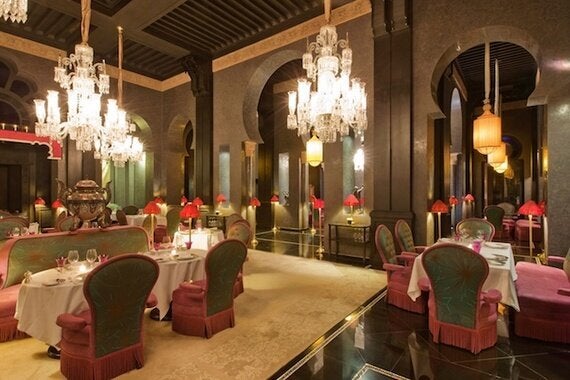 From September to May, lavish al fresco Sunday brunches are accompanied by spectacular shows performed by the Selman's flamboyant show ponies.
Selman Marrakech offers rooms from £295 per night based on two sharing a classic room including breakfast.
Follow Leo Bear on Twitter @leobear or Instagram @leonorabear