As I wander, not lonely, but virtually amongst the clouds. I try to visualise Wordsworth roaming his luscious land. It's no wonder he fell in love. It's winter so there are no daffodils - just miles and miles of rolling hills, mountains, valleys and, of course infinite blue lakes.
You may think it strange that winter is my favourite season to visit Cumbria - but this is the time of year its' landscapes are most dramatic. Dawn mists rising over the lakes, crisp frost glistening on the heathers, and serene muted winter tones. It's breathtaking - sometimes, curiously haunting.
My first visit to the Lake District was as a child on a school adventure holiday. I canoed on Windermere and climbed Scafell Pike. I attempted rock climbing but clumsily kicked our instructor in the head. Twice. So they had me abandon mission. I've returned a few times since and every time I fall more in love with it.
For me it's one of our Island jewels, and just as it "filled with pleasure" Williams' heart, it fills mine too.
Gilpin Hotel & Lake House, Windermere
In a beautiful countryside setting, two miles from Windermere, a super-luxe family run Relais and Chateaux hotel and country house. Winning numerous awards, Giplin Hotel & Lake House are rapidly gaining a reputation as one of the most exclusive accommodations in the Lakes. Personal service, intimacy and absolute luxury is abundant.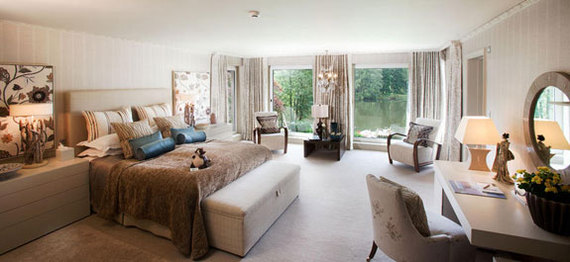 The Room
Adgie is a large 'New England' style room, beautifully designed and sumptuously furnished with muted tones of mints, white and greys. There's an incredibly comfy king size bed, seating and dressing area and a bathroom with a walk in monsoon shower and a good selection of own brand products. Facilities include a flat screen TV, Nespresso machine, mini bar and free WiFi. There are also some lovely homemade biscuits!
The Spa
The Gilpin Spa is hidden in the tranquil gardens of the Lake House - with panoramic views of the lake. There's a candle-lit double treatment room, and the Boat House relaxation room (with a real fire, comfy day beds and a great selection of books). Spa facilities include a candle-lit swimming pool and aroma-thermal cabin and outdoor hot tub.
Spa Products
Home made by the on site aromatherapist.
The Treatment
The Spa Trail begins with an in depth consultation to determine the bespoke blend of oils used in massage and personal products to take home. Jo, the spa manager and trained aromatherapist, blends the scents specifically for each guest. A private swim in the candle-lit pool and use of the thermal cabin is followed by a stroll to the treatment cabin for a relaxing couples aromatherapy massage. We're then taken down to the Boat House for a relax by the fire and served green tea. The treatment ends with a dip in the bubbling lakeside hot tub where champagne is served.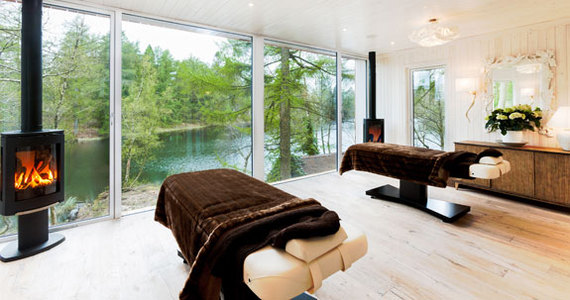 Other Treatments Include
Bespoke facials and massages.
To Eat
The Gilpin Restaurant for elegant fine dining where drinks and canapés are followed by a delicious 3 course dinner - try the dreamy crème brûlée with butterscotch and raspberries.
Don't Miss
A cosy fire-side afternoon tea overlooking the lake.
The Deal
Gilpin Lake House offer suites from £485 per night including dinner, bed and breakfast and complimentary transfers to and from Gilpin Hotel for dinner; based on two sharing. A two night minimum stay is required at weekends.
Spa treatments are available from £70 and the Jetty Spa Trail (3.5 hours) costs from £300 per couple. For more information visit www.thegilpin.co.uk
Armathwaite Hall Hotel & Spa, Bassenwaithe
Set in 400 acres of breathtaking countryside with a fell side backdrop and magnificent views across Bassenwaithe Lake, Armaithwaite Hall is one of the finest country houses in Cumbria. Opulent lounges with roaring fires and huge floral displays give the feel of grandeur; coupled with a state of the art spa it's a perfect country retreat.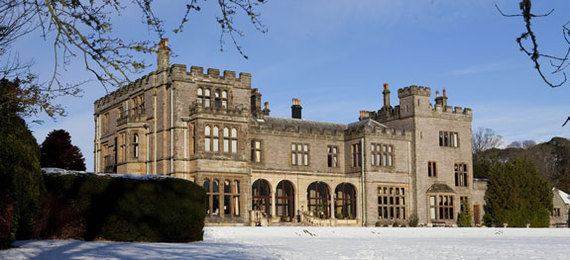 The Room
Spa Suite 158 is a spacious contemporary studio style room in the spa annex building with a warm décor of rich plums and silvers. A spacious lounge area overlooks the woods. Facilities include a king size bed, flat screen TV, fridge and monsoon shower.
The Spa
Set in the woodland with panoramic countryside views; a state of the art spa complete with hydro and thermal therapy circuits, a swimming pool and a large bubbling outdoor hot tub. Upstairs there's a lovely reception area with a real fire centerpiece, candle-lit treatment rooms, a nail bar and a serene relaxation room with comfy day beds and a balcony overlooking the woods.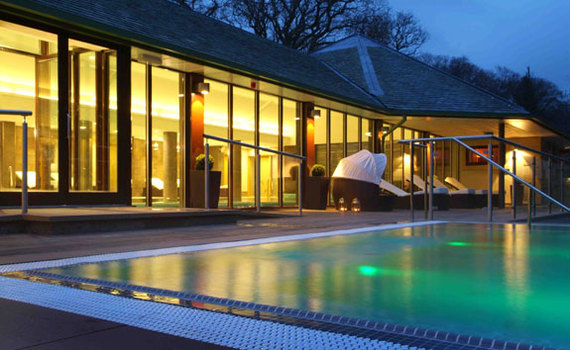 The Treatment
Just Be Elemental begins with a relaxing deep triple inhalation. Warm aromatherapy oils are then poured on to the body. A salt scrub follows then a warm detoxifying mud wrap. An invigorating pressure point scalp massage is followed by an application of warm moisturising body oil to finish the treatment.
Other Treatments Include
Prescription Facial for Men. An in-depth skin consultation is followed by a bespoke cleanse, tone and skin specific mask. The treatment includes a relaxing hand, arm and neck massage.
To Eat
The Lake House Restaurant for top notch fine dining and super flambés! The Brasserie, for informal fish and chips, paninis and salads. Afternoon tea is served in the lounges.
Don't Miss
One of the stunning lake side walks, a trip to the Lake District Wildlife Park (free entry for one person if you're staying at the hotel) and the wonderful falconry show.
The Deal
Escape Spa Break includes overnight accommodation based on sharing double/twin bedded room
Three course dinner in the Courtyard Bar and Brasserie Restaurant for two
Full Cumbria breakfast for two
60 minute treatment per person. (Certain treatments have limited availability)
Complimentary use of Spa facilities throughout stay
Daily exercise classes from £330 per room
For more information visit www.armathwaite-hall.com
Rothay Gardens Hotel & Spa
Set on a stream on the edge of the picturesque village of Grasmere, against a dramatic mountain backdrop - Rothay Gardens has a well earned reputation as one of the best boutique hotels in the Lakes. A great mix of contemporary and traditional decor with real fires and stylish lounges. The new spa and conservatory restaurant (which serves great food!) have stunning views of the fells.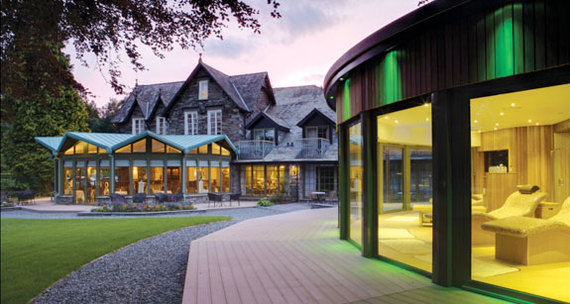 The Room
103 is a cosy contemporary room with a small seating area and lovely balcony overlooking the stream and fells. Facilities include king size bed, flat screen TV, and a bathroom with monsoon shower. There's real coffee, homemade biscuits and complimentary mineral water in all rooms.
The Spa
The Spa is situated in the pretty hotel gardens through a covered pine walk way from the hotel. With 360 degree floor to ceiling windows for panoramic views - facilities include a hydrotherapy circuit, aroma-steam room, sauna, rain forest showers and a relaxation area with heated stone beds. Treatments can be taken in guest bedrooms.
Spa Products
Bespoke blends for specific treatments.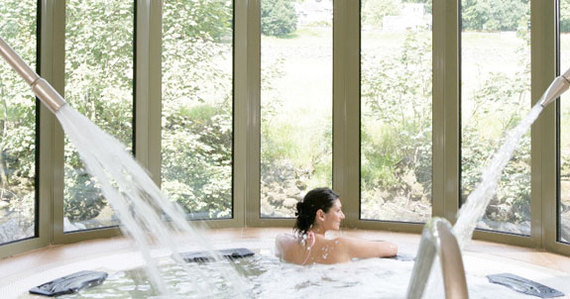 The Treatment
Deep Aromatherapy Massage is an intense massage using bespoke blended oils. The treatment starts with a full consultation on any problem areas and choice of aromas. A deep relaxing inhalation is followed by a full body massage targeting the problem areas to work away knots, alleviate tension and stretch the limbs. (advance booking essential).
Other Treatments Include
Bespoke Facials and massages.
To Eat
The 2 Rosette Conservatory Restaurant for elegant fell-side fine dining. The lounge and bar for snacks and afternoon tea.
Don't Miss
A visit to nearby Dove Cottage, Wordsworth's former home.
The Deal
Weekend Breaks (including late checkout and complimentary Sunday lunch) range from £107 to £167pp per night.
The hotel also runs special Food & Wine, Christmas and New Year Break packages.
All guest have exclusive use of the spa.
Visit www.rothaygarden.com for more information.
Langdale Estate and Spa
Set amongst some of Lakelands' best fells, in a truly spectacular location, Langdale Estate (the size of a small village!) is the walkers' and families' top choice for a spot of luxury at the end of a days rambling. With a selection of scattered 2 & 3 bedroom family lodges or luxury hotel rooms -it's a great affordable option in the heart of the park.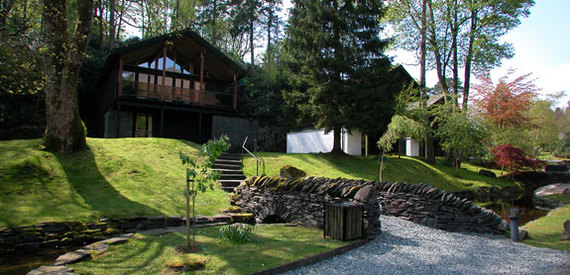 The Room
103 is a compact 'boudoir' style bedroom with a rich dark berry décor. Facilities include: a comfy king size bed, small seating area with flat screen tv - and huge super-luxe bathroom, complete with a double Jacuzzi bath and double monsoon shower. There's a good selection of Elemis products in all rooms.
The Spa
Part of the Langdale Leisure Club the spa sits on the the first floor. The Leisure Club is open to the public, and at peak times can be busy. There's a family friendly atmosphere and facilities include a swimming pool, sauna, steam and Jacuzzi. Upstairs the serene Spa (a little haven for the grown ups) has three candle-lit treatment rooms (complete with excellent therapists!), a nail bar and spa shop and cafe.
The Treatment
Top to Toe by Anne Semonin. A gentle smoothing back exfoliation is followed by a deep tissue massage to knead away knots and stretch out limbs (perfect after a ramble!). A skin specific prescription facial follows then a relaxing hand massage. The treatment concludes with a revitalising pressure point foot and scalp massage. A complete rejuvenation for the whole body.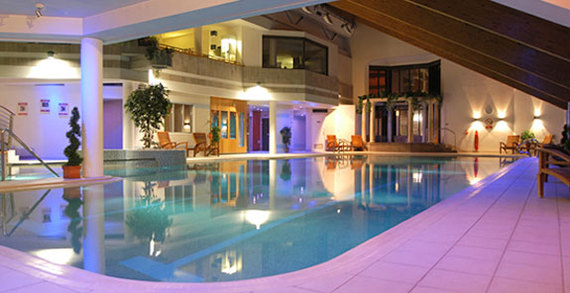 Other Treatments Include
Stress Release Back Massage for Men. A back scrub and exfoliation is followed by a deep tissue back neck and shoulder massage to work away tension and relax muscles.
Spa Products
Anne Semonin and Elemis
To Eat
Purdeys for great British and Mediterranean à la carte. Wainwrights for pub grub and the spa Café for snacks.
Don't Miss
One of the incredible walks - right on your doorstep or an adventurous treck up nearby Scarfell Pike. A post walk pint at the cosy Brittania Inn, village pub.
The Deal
One night in a Lakeland Signature Room Sunday - Thursday from £115 including full use of leisure facilities.
For more information visit www.langdale.co.uk
For more information about the Lake District, Cumbria, visit www.golakes.co.uk
For more information about travelling to the Lake District, by train on the West Coast Main Line with Virgin visit www.virgintrains.co.uk
Return fares from London to Oxenholme start from £33.50
We chose an ozone friendly car hire option to tour the Lakes - using a Common Wheels low carbon emissions car club vehicle.
For more information visit www.co-wheels.org.uk