Nine times out of ten getting away for a weekend on a Friday evening is super-stressful. When you do finally manage to find your way through the traffic and the commuter crowds, you arrive at your destination late, hot and bothered, feeling like you've done battle, and it takes well into the next day to start to relax.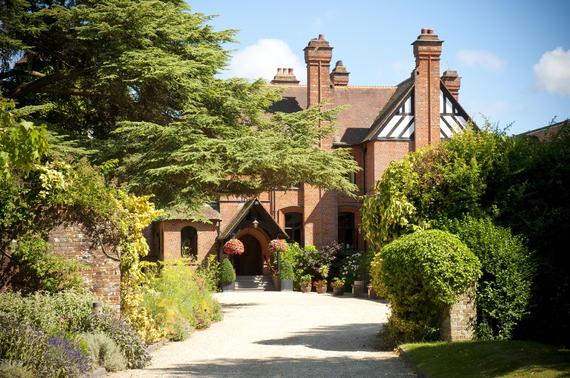 Not so with my weekend at Careys Manor. A hour and half train ride from London, then a quick hop, skip and a jump from the train station, and you're there. Careys Manor is a 19th century hunting lodge in the middle of the New Forest. With its cosy sofas, log fires and quintessentially English gardens it's got all the ingredients for a perfect country weekend away from it all. One of the must-dos on a sunny day - order a champagne tea of cucumber sandwiches, scones and cakes and enjoy outside in the cooling shade of the stunning cypress tree that stands at the entrance to the hotel.
Without doubt Careys Manor's jewel in the crown is its state-of-the-art Thai-inspired SenSpa. With its impressive hydrotherapy rooms and Thai-trained therapists, why fly long haul when you can visit the New Forest instead? To stay a night without paying a visit to the spa would not do your weekend justice.
The Room
Oakwood Garden Room. A generously-proportioned room with a living area (sofa, armchair and coffee table) overlooking the gorgeous gardens. This room is literally a few steps away from the spa. Getting a room as near as you can to the spa is my little inside tip - it means you don't have to troop there in your civvies and get changed in the changing room. Instead you can go there straight from your room in your spa robe and avoid that awkward feeling you sometimes get when passing fully-dressed hotel guests in corridors.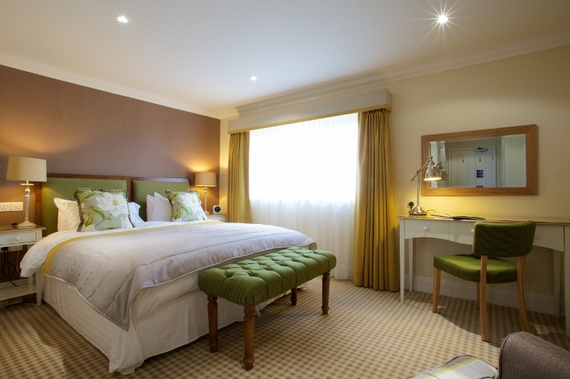 The Spa
Using SenSpa treatments, the spa's philosophy is to combine Eastern and Western treatments and philosophies to 'evoke tranquility, restore inner calm and renew energy levels.' There are over 17 luxurious treatment rooms including a double treatment room, a wide choice of luxury spa therapies, and a 14 metre ozone treated swimming pool. The highlight is the hydrotherapy rooms, with its large hydrotherapy pool, herbal sauna, and crystal steam rooms with twinkling star lights on the ceiling. There is a Laconicum (for people who find saunas too hot and steam rooms too humid) and a Tepidarium, a chill-out room with heated loungers. It also features a Rhassoul Mud Room, where therapists apply detoxifying mud treatments all over your body, face and hair, and then you sit back, enjoy gentle lavender-infused steam and wait while the clay absorbs toxins and nourishes your skin.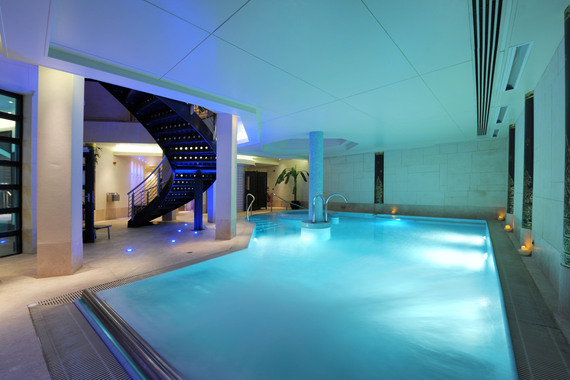 One of the highlights is the Experience Showers - choose from 'Tropical' or 'Atlantic' and different jets of mist and water will massage you from above and the sides, along with flashing coloured 'disco' lights and cleansing herbal smells. One even has a lightning and thunder bolt so you really feel like you are caught in a tropical thunderstorm. Fun.
The Treatment
Aromatic Slimming Massage. The blurb says 'A sight pressure, stimulating massage using classic lymphatic techniques to help drain excess fluid, which in turn helps the body to eliminate toxins' and as far as massages go, this was certainly up there at the top as one of the best. My Thai therapist worked to unknot my shoulders (sleeping in a new bed had left me with a stiff neck the night before) and energise my sore legs, a product of my morning's run in the New Forest when I took the wrong path and had run too far.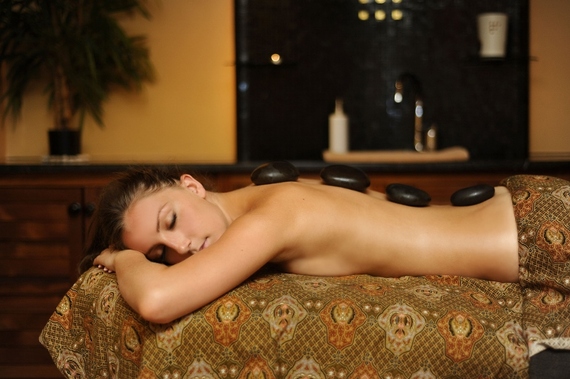 The Products
Good news you can now extend your trip and take a little piece of SenSpa home with you with their Body Therapy skincare range, a collection of products that have been specially designed to strengthen your skin's own natural resistance to the effects of ageing and environmental influences. Choose from Relaxing, Detoxing or Nourishing fragrances.
www.senspa.co.uk/senspa_natural_body_therapy.html
To Eat
I took breakfast in the hotel's Zen Garden Thai Restaurant attached to the spa and overlooking their zen-themed courtyard of bonsai trees and bamboo. I had a free choice of anything I desired - cooked breakfast, fruit, cereals, yoghurt, eggs anyway-you-like - but it was the delicious green Detox Smoothies that I quickly became addicted to. Dinner, taken in the elegant two AA Rosette Manor Restaurant, did not disappoint either. Cooking with fresh ingredients means the menu changes frequently. I loved it because not only was the food spot on, but the vegetarian menu was as delicious as the meat-eaters' one, which shows thought and attention-to-detail from the head chef. Top marks.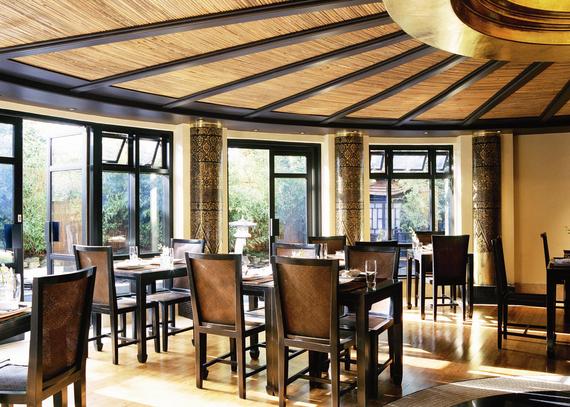 Don't Miss
A stroll, bike ride (or in my case run) through the magical New Forest, which is literally a two minute walk from the hotel. Go early and you will see deer, rabbits and of course, the famous New Forest ponies plodding the gravel tracks that criss-cross the woods. Pass girl and boy scout troops heading to the campsites that dot the forest. Head out onto the heath, and play 'if only' whenever you come across the picture-perfect Hansel and Gretel-esque cottages, then stop at a pub for a wee restorative drink before you head back to the hotel. Well, it would be rude not to.
Words: Lucy Dunn
The Deal
Zen Spa Escape Break (Sun - Thurs) includes:
One night bed & breakfast, £40pp dining in a choice of restaurants
Full use of leisure and spa facilities
A two course Thai lunch served in The Zen Garden Thai restaurant
A choice of classes
To book visit: www.senspa.co.uk or call: 01590 623 551.